The 32nd Surajkund International Crafts Mela 2018 to be held at Surajkund in district  Faridabad from February 2 to 18 would be a child friendly mela to ensure safety and security of children  and there would be zero tolerance towards child rights violation.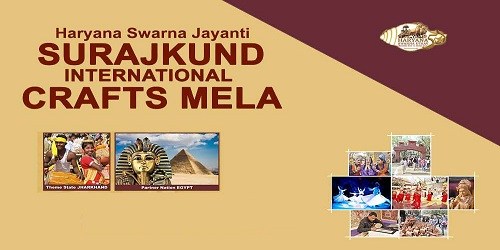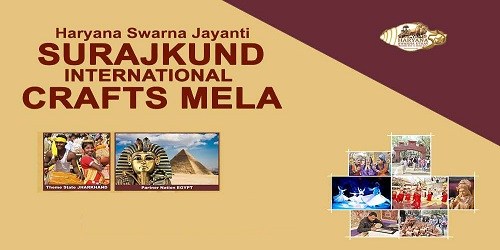 While stating this Haryana Tourism Minister, Mr. Ram Bilas Sharma said that during this year, Uttar Pradesh has been chosen as  the Theme State. At least 20 countries and all the states of India would participate in this Mela. 
He said that various child friendly procedures would be adopted which included establishing child friendly space, crèche for children of officials and workers, breastfeeding booth, first aid booth, lost and found centre and stall for children with special needs.
He said that besides advocating the rights of children through hoardings,IEC material on child rights would also be provided. There would be prohibition on selling harmful substances and inclusive environment would be provided for children.
The Minister said that child tracking system through RFID tagging would be implemented in the Mela under which families visiting the Mela having children below 14 years of age would have to visit special desk set up by the police and assisted by local District Child Protection Unit. On registration, each child would be provided with a RFID tag, containing the child's name and guardians name, contact number and other relevant details. If a lost child is found wandering in the crowd, a volunteer or police officer can simply take the child to the control room and use an RFID reader to read the child's tag. The whereabouts of the child will automatically be sent to the registered mobile number and the child's guardian.
These measures were suggested by the Haryana State Commission for Protection of Child Rights and Women and Child Development Department to the Haryana Tourism Department for this year's Mela, which have been approved.
The Mela is being organised by the Surajkund Mela Authority in collaboration with the Union Ministries of Tourism, Textile, Culture and External Affairs, Haryana Tourism Department and Haryana Tourism Corporation.
During last year's mela, the footfall was more than 1.2 million, including the foreign visitors, he added.