5 tech-enabled recruitment portals making job search easy in this lockdown: The ongoing pandemic has already resulted in tremendous job losses. Reports say that a new wave of recession is soon to hit the nation as soon as this pandemic ceases to exist.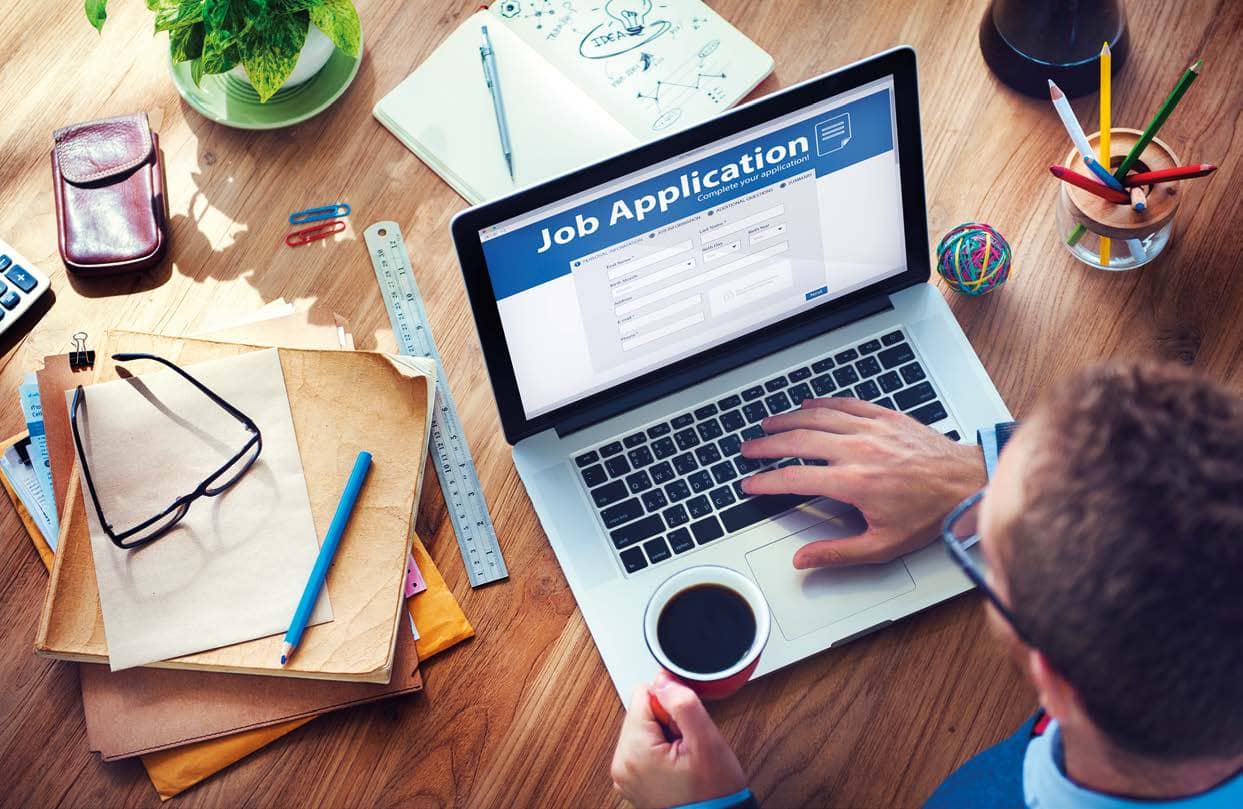 On one hand, nationwide lockdown, restrictions in travel, different safety protocols- all these ruckuses have made finding and applying for jobs a tedious task. On the other, one can do without a job at hand keeping in mind the shrinking economy. So, what options do jobseekers have? Here is a list of five tech-enabled recruitment portals making job search easy in this lockdown: Also Read: Top 5 Career Options After Merchandising Course
WorkIndia
With more people applying for jobs from Tier 2 and Tier 3 cities, there is a huge demand for blue-collar and grey collar jobs which is only rising. Thus, the primary vision of WorkIndia is to provide employment opportunities to 23.7 Cr blue-collar individuals in India and at a larger scale of 120 Cr people seeking occupations in the world. Also Read: Top 5 incubators for startups gone virtual to fight the pandemic in India
WorkIndia is a Core Technology company and uses Deep Technology and 100% automation for its activities. It has built a base of 15 million users and 900,000 employers. In August 2020, the WorkIndia platform facilitated over 5.5 million calls between employers and potential hires. It is the largest job recruitment portal for blue-collar workers and has over 21 million unique visitors per month.
Indeed
Indeed is a unique job recruitment portal for both employees and job seekers.This app is the one stop hub for all kinds of jobs- be it a white collar, blue collar or grey collar job. The motto of Indeed is to put job seekers first by giving them free access to search for jobs, post resumes, and research companies. Employers too can list out their preferences very clearly on the website making it easy for job seekers to filter out what they exactly need. Also Read: Top 5 reasons to pursue a professional diploma in business analysis
Naukri.com
Naukri is one of the earliest tech-enabled job seeking portals that India experienced. With over hundreds of employers to connect with it makes one spoilt for choice. This portal comprises jobs from every sector starting from teachers, accountants, business development executives to healthcare workers and drivers. This company was started as a floorless employment exchange and today it is one of the most visited job seeking portals in India. Also Read: Top 5 Payment Apps for Mobile You Should Use in 2020
Just Jobs
Just Jobs was born from the thought of making informal jobs easily available to the mass. It helps you to hire staff or search jobs in 35+ categories like Drivers, Delivery Boys, Cooks, Beauticians, Sales, Office Staff in 8 metro cities of India. The majority of India's workforce belong to the blur-collar job sector and is the backbone of India's economy with the 60% of approximate direct or indirect contribution in India's GPD. Just Jobs is one-of-a-kind, fully featured, easy-to-use job portal, 100% free for jobseekers.
Times Jobs
The last but definitely not the least, another tech-enabled job seeking platform of India is Times Jobs. It not only provides job seekers with opportunities but also ratings and reviews of companies, salary and skill benchmarking, interview cracking tips, and company & job recommendations based on the job seekers' profile.