Top 5 Career Options After Merchandising Course: If fashion designers are the head of the industry, inventing original and innovative designs, then merchandisers are the feet, taking the right steps in attracting valuable customers.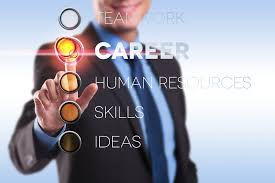 Merchandisers need to wear several hats; however, the most critical role they play is in that of product development and production, working closely with manufacturers and suppliers. They also look after the product's appearance on the shelves of a store and place them in a strategic manner in order to spur up curiosity and interest.
Moreover, they also predict how long something might stay on the shelves. This helps manufacturers produce the right quantities of a product so that the inventory does not drain out, thus eliminating the need to liquidate excess inventory later.
However, the world of fashion merchandising forks into several career paths. The following are the top five career options open for students with a degree in fashion merchandising.
Retail Buyer
A retail buyer's responsibility is to determine the quantities of different goods and merchandise that are sold in a retail store. They purchase new goods and review existing goods to ensure that their products remain competitive. Buyers working in large departmental stores generally specialise in any one type of product while those who work for smaller stores are responsible for a wide variety of products. Other responsibilities include managing supplier relationships, negotiating contracts, attending trade fairs and events to source newer products.
Visual Merchandiser
Visual merchandisers are skilled in design and help promote products, services, and the brand image of retail stores. They create product displays and plan the design and layout of the store. The objective is to attract customers, engage them and encourage them to make a purchase. An excellent visual merchandiser should know how to make the best use of floor space and shelf space. Other responsibilities of a visual merchandiser include sourcing display materials, making, hiring or borrowing props, and teaching sales staff how products should be displayed.
Wholesale Account Representative
Wholesale account representatives are responsible for furthering bulk sales. They set realistic sales goals, identify prospective bulk offerings, propose favourable wholesale deals, and subsequently, negotiate the fine print of these deals. They bolster profitable ties through steady and mutually beneficial engagement, review in-house sales, and monitor the sales of competitors in order to gauge performance and achieve sales objectives.
Retail Store Manager
These individuals are responsible for the overall management of the store. Responsibilities include enhancing customer satisfaction through excellent service, meeting sales and profitability targets by training, motivating, mentoring, and effectively managing the sales staff, ensuring compliance with regulations and reporting buying trends and customer needs. A good store manager possesses excellent organisational, management, leadership, communication, and interpersonal skills.
Merchandise Planner
A merchandise planner forecasts future merchandise needs and plans purchases based on data including historical buys, reccurring buys, and current inventory levels. Other responsibilities include responding to changing sales trends, reviewing stock-to-sales ratios and determining plan sales, plan markups, and plan markdowns. Planning and coordinating merchandise flow-through, feeding and maintaining data in various merchandising systems are some additional responsibilities of a merchandise planner.
The world of fashion merchandising offers a bright future to its aspirants. However, a specialised degree is needed to acquire relevant technical and non-technical skills. To this end, Pearl Academy offers a two-year comprehensive and industry-oriented merchandising course in Delhi. The program trains students to become both entrepreneurs and professionals in the field of marketing and merchandising. The focus is on core functional areas of Merchandising – Marketing, Branding, Integrated Marketing, Communications, Product Development, Sourcing, Buying, and Range Planning.