Fashion designer Nimrat Kahlon's first bridal series unveiled by Sara Gurpal: After making a mark in creating designer wear for top notch heroines in the Punjabi movie industry, Chandigarh based fashion designer Nimrat Kahlon has come up with her maiden 'Royal Bridal Collection.'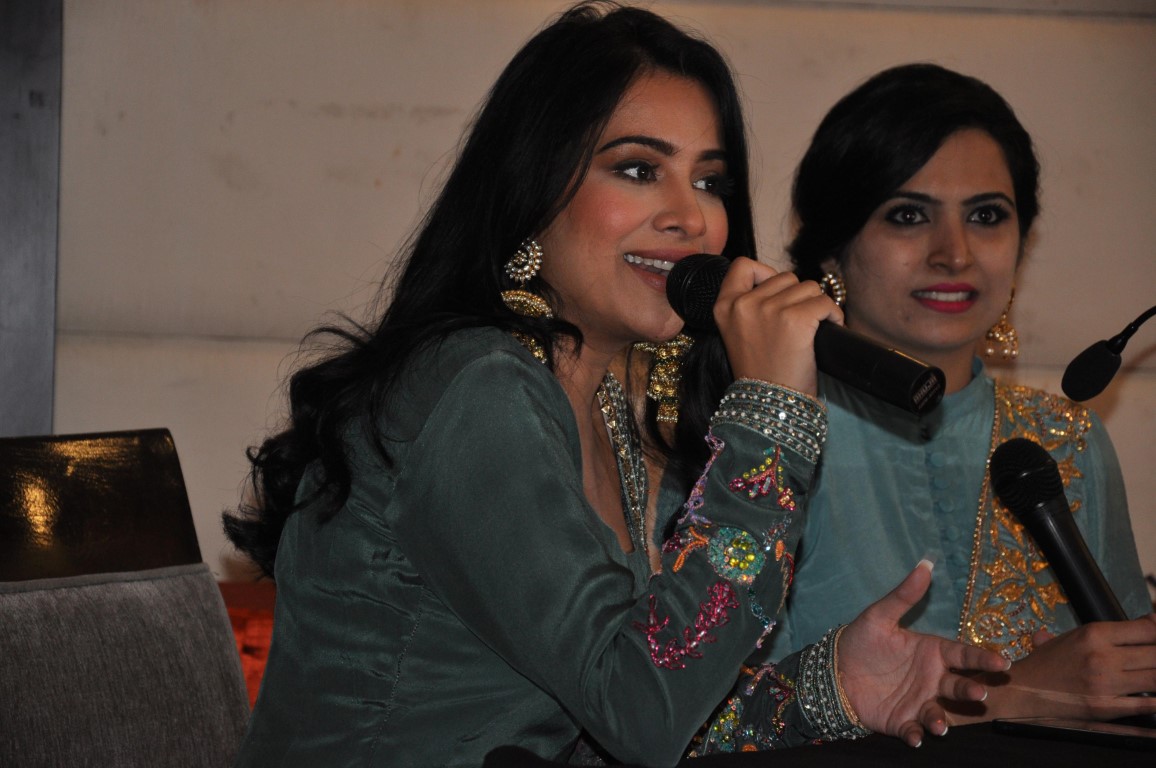 The breathtaking ensembles which comprise of seven bridal dresses were unveiled by famous Punjabi film actress and model Sara Gurpal here.
Dr Nimrat Kahlon is the designer and owner of Chandigarh's luxury clothing label 'Nimrat Kahlon'. While pursuing her Ph.D on an esoteric topic she gained a thorough knowledge of history of Indian costumes.
This further ignited her to venture into fashion designing which offered her a platform to utilise her deep understanding of fashion.
The event in which the eclectic and attractive collection was showcased saw Sara Gurpal dressed in one of the bridal dresses.  Nimrat also showcased the enchanting videos of her 'Royal Bridal' collection, which features Sara Gurpal.
The bridal collection has been exotically filmed against a mighty backdrop of a heritage building – Rajvi palace, Hanumangarh, Rajasthan. Nimrat is the first designer from Punjab who has used backdrops of Rajputana forts of Rajasthan to showcase her dresses.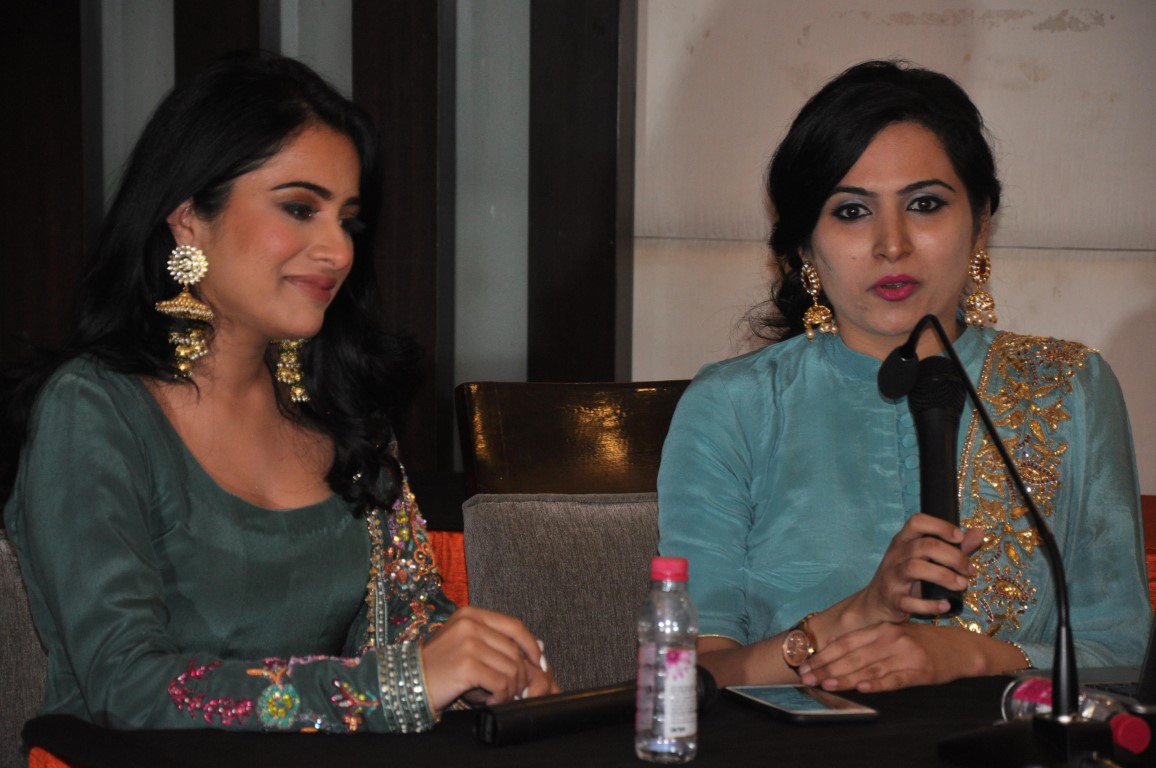 She has also used matching jewellery from Om Jewellers, Patiala, which fit into the theme of the dresses well. Nimrat said, "The idea is to popularize the rich Punjabi culture and clothes in areas outside Punjab. This way the rich Rajputana traditions and our vibrant Punjabi culture both get promoted."
In the shoot, Sara is depicted in seven different looks of the beautiful collection in which Nimrat has experimented with zesty fresh colors by replacing 'red's' which have dominated the wedding bazaars for years.
Unique colors like peach, rose pink, fuchsia, orchid purple, apricot pink, orange and beige have been used while the embroideries are totally contemporary. A delicate handcrafting with pearls, crystals, Swarovski's and beads complement well with the A-line silhouette of the outfits reflecting great precision in their conceptualization.
While addressing the media, Nimrat said, "This is my first bridal series, which includes 7 different designs and all are lehenga cholis. The designs are unique due to a variety of exclusive materials used and all are traditional but at the same time very much modern and light in weight which makes them easy to carry, for the modern brides. "
In fact the low weight of the dresses is the collection's USP. The bridal lehenga cholis have been crafted with hours of labour, using exclusive embroidery techniques that imparted them a weightless look.
Sara said, "It's a beautiful collection and a great amalgamation of intricate traditional design and colors. And the base fabric is chosen keeping in mind climatic suitability. The bridal dresses are not for a one time use, but can be worn again and again."
Sara also spoke on the trend of Punjabi actresses getting their dresses created exclusively by designers like Nimrat. Sara said, "This is gaining popularity. Earlier actresses did not have a say in choosing their attires and had to wear what the production manager told them to. Now they make their decisions and get outfits designed by specialists. Nimrat has made a huge name for herself in Pollywood in this field."
It is noteworthy that Nimrat has been one of the most sought after Pollywood designers credited with developing both on screen & off screen designer wear for over 15 renowned Punjabi film actresses like Nimrat Khaira, Sonia Mann, Mandy Takhar, Japji Khaira etc. Not only actresses, Nimrat has earlier involved women achievers like shooter Avneet Kaur Sidhu, Varnika Kundu, Mrs India Neetu Prabhakar, Navjot Kaur Lambi etc also to don her dresses.