72-yr woman undergoes rare reverse shoulder Arthroplasty at Hoshiarpur : Naranjan Kaur (72) has undergone a successfully rare reverse shoulder arthroplasty (RSA) at Ivy Hospital, Hoshiarpur recently. Before surgery, she was suffering from severe pain from the last 3-yr and was unable to lift her right arm besides forced to sleep on the one side for her body . She was not even able to comb her hair or wear her clothes at her own.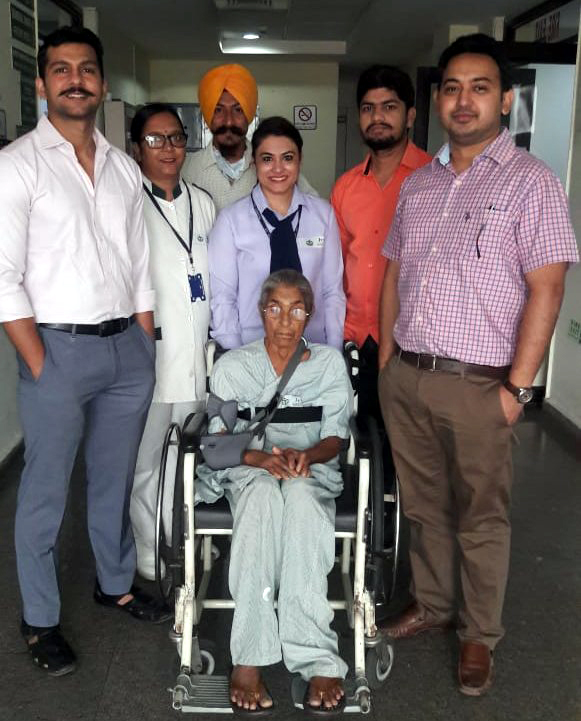 She came for treatment at Ivy with severe debilitating condition where degenerative arthritis right shoulder was diagnosed with rotator cuff arthropathy.
She was assessed by Dr Avijit Mahajan, MS-Ortho, MRCS (London) and Dr Harpreet Singh MS-Ortho. Following which she was counseled for RSA.
Giving information, Dr. Avijit said that this surgery was one of the biggest achievement in Hoshiarpur District and has never been performed in here . This surgery is one of the rarest surgeries performed in countries like UK, Canada and US where it costs nearly 4000 Euros to the patient, he remarked.
This surgery is done by implant in which the humerus head is replaced and implanted on scapula, thus leading to significant improvement in pain and shoulder movements. The patient was relieved from pain within 12-hr of surgery. For the orthopedics patients such surgeries are boon as now they can avail world class treatment and affordable price at Ivy, asserted Dr Avijit.