NewZNew (Panchkula) : Panchkula based Stylam Industries Limited, the leading manufacturer & exporters of high pressure laminates & various kinds of adhesives has proposed an investment of Rs 20-cr for stronger warehousing, logistics & distribution in the Indian Market. The company which is a well established brand in international market with presence across 80 countries has now planned to establish the strong foothold in Indian Market too .At present the key challenge for the company is to achieve aggressive growth targets in domestic front, while focusing on Warehousing, Logistics & distribution.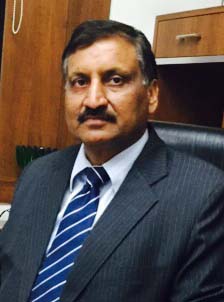 Mr. Satish Gupta, Executive Director, Stylam Industries Limited said that the market for laminates was expected to witness a significant growth in the coming years. Major drivers contributing the overall market growth of decorative laminates were increase in disposable income, govt vision of housing for all by 2022, growing consumer interest in home remodeling and rising demand for upgrades in non-residential market. Additionally the wide range of colors, international designs, world class quality textures and styles would also lead to increase in consumer interest in coming times . This was expected to provide ample growth opportunities for Stylam laminates in both the urban & rural market, pointed out Mr. Gupta.
Mr. Gupta said further that the customer wanted immediate delivery. To cater the increasing demand and delivery it was vital to have strong warehousing, logistics & distribution network at place. Keeping this vision in the mind, company has already initiated the process to increase the distribution network from North India to Pan India for immediate delivery and more satisfied customer. These facilities across the country would respond to diverse market conditions . It would also maintain a vast inventory of laminate within the reach of our customers, he asserted .
Today the service level performance directly impacted customer satisfaction, This would in turn fuel company's growth . Soon, these customer centric efforts would also lead Stylam to no.1 position in India , maintained Mr. Gupta.