The program takes the success of SMS Mission 1000 to the next level by increasing the scope of positive impact to 11 lakh children in over 5000 schools
Coca-Cola India along with American India Foundation (AIF) today launched the SMS Mission Recycling with the aim to sensitize children from over 5000 schools on waste management after realizing a successful Support My School (SMS) Mission 1000 schools. The projectseeks to contribute towards the government's cleanliness mission and will focus on proper collection and segregation of waste including Polyethylene Terephthalate (PET).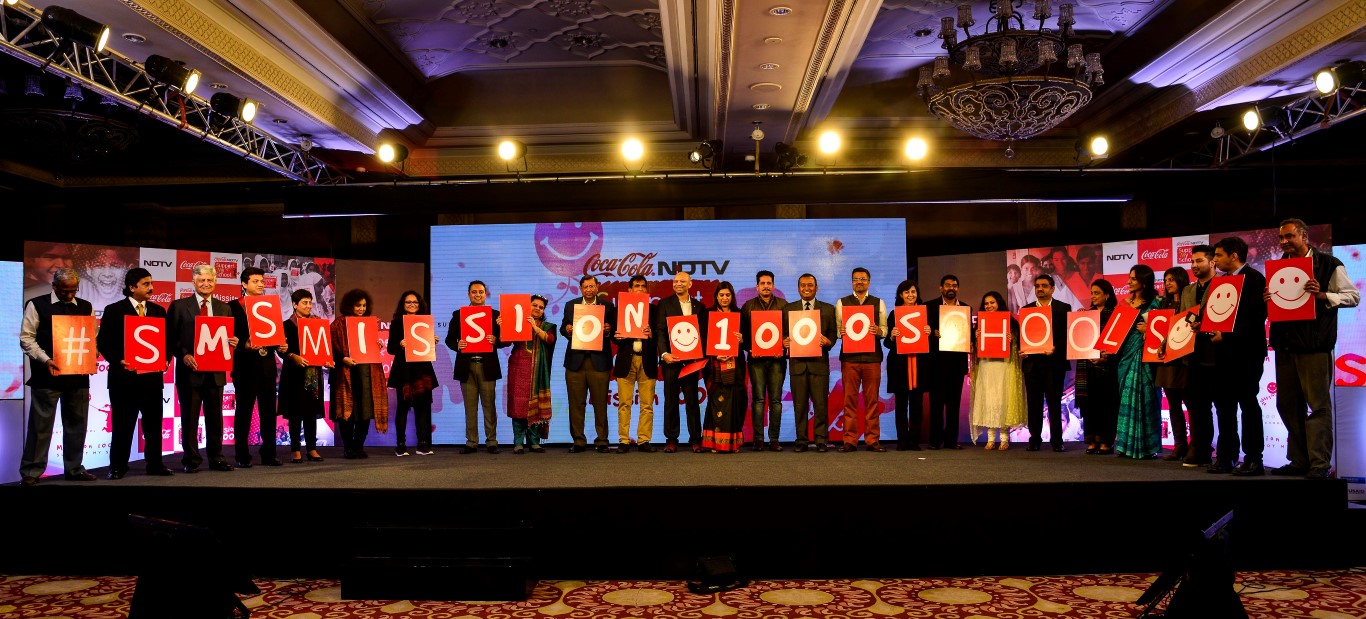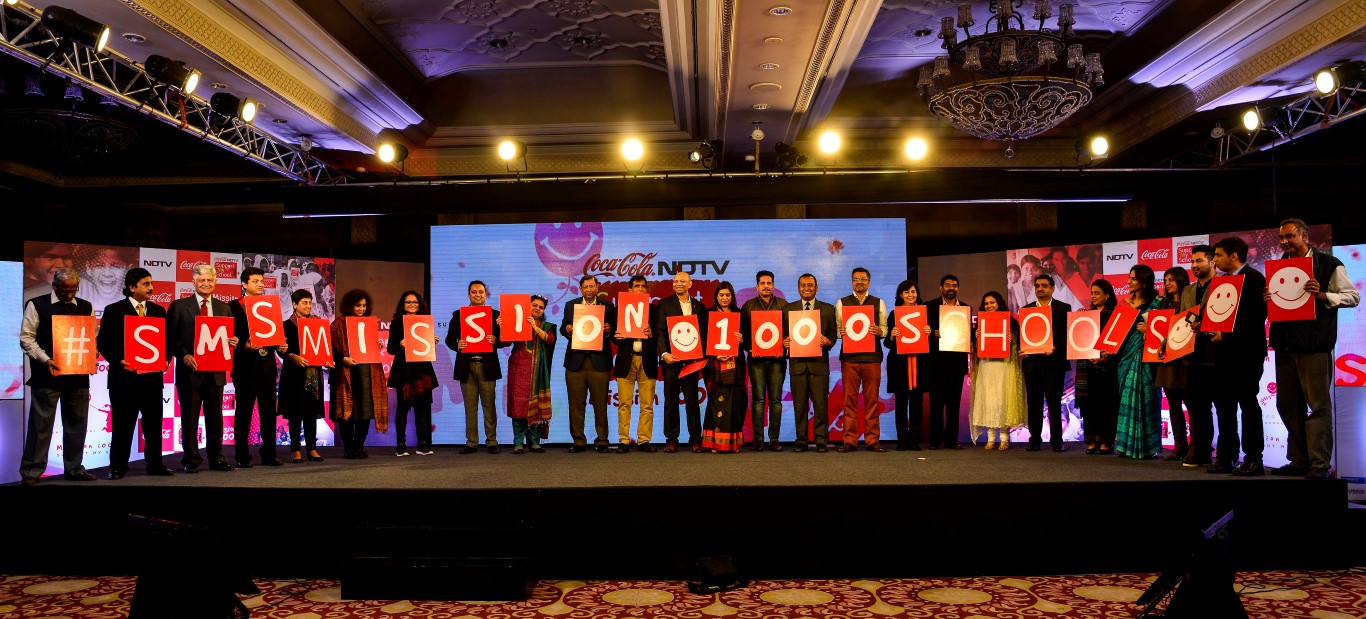 The SMS Mission Recycling initiativeaims to promote better waste management practices through adoption of efficientcollection and segregation methods to facilitate recycling. Aligned to the Government's Swachh Bharat, Swachh Vidyalaya (Clean India Clean Schools) Mission, the programme will also be looking to setup or facilitate waste management systems in communities as well as schools.In the first phase of the program, Coca-Cola India has partnered with the American India Foundation (AIF) to positively impact an estimated 11 lakh children in over 5000 government schools nationwide and over 1 lakh community members on the long-term benefits of proper solid waste management.
The first edition of Support My School had a positive impact on over 3.5lakh school children in more than 1000 schools across the country. During this journey, thousands of toilets, urinals and wash stations were revitalisedand hundreds of playgrounds were established in disadvantaged schools. Support My School addressed the WASH (Water, Sanitation and Hygiene) needs and contributedmeaningfully to the government's 'Swachh Bharat' drive, and the revitalized schools now serve as model schools in several districts.
Coca-Cola India is relentlessly working on creating a positive difference in the state of school education and the company has an unabated focus on sustainability.
The Coca-Cola system comprising of Coca-Cola India Private Limited, a concentrate supply company along with Hindustan Coca-Cola Beverages Private Limited and fifteen (15) franchise bottling partners of The Coca-Cola Company offer a range of healthy, safe, high quality, refreshing beverage options to consumers. From the year 1993, when The Coca-Cola Company, Atlanta,  re-started its operations in India, the system has been refreshing consumers with its beverage products – Coca-Cola, Coca-Cola Zero, Diet Coke, Thums Up, Thums Up Charged, Fanta, Fanta Green Mango, Limca, Sprite, Sprite Zero, Maaza, VIO flavoured milk, Minute Maid range of juices, FUZE tea, Georgia and Georgia gold range of hot and cold tea and coffee options, Aquarius, Schweppes, Kinley and Bonaqua packaged drinking water and Kinley Club Soda. The Coca-Cola system through its strong network of over 2.6 million retail outlets, touches the lives of millions of consumers, at a rate of more than 500 servings per second. Its brands are some of the most loved and sold beverages in the country – Thums Up and Sprite – being the top two selling sparkling beverages.
The Coca-Cola India system provides direct employment to over 25,000 people and indirect employment to more than 150,000 people. The Coca-Cola system in India is contributing in its own small way to building sustainable communities through community initiatives like Support My School, VEER, Parivartan and Unnati and by reducing its own environmental footprint.
For further information on the company's India operations and its products, please visit: www.coca-colaindia.com and www.hindustancoca-cola.com ; follow us on twitter at twitter.com/CocaCola_Ind or on Facebook.