Art Exhibition Spreads Message to Protect Wildlife: In an endeavor to bring people together to save environment and wildlife, an Art Exhibition celebrating Wildlife Week on the theme of "Living in Harmony with Nature", was organized by Department of Forests & Wildlife, Chandigarh Administration, in collaboration with Yuvsatta-NGO, ArtDialogo Asia and Eco Club of Carmel Convent School, Chandigarh at Sukhna Lake, Chandigarh.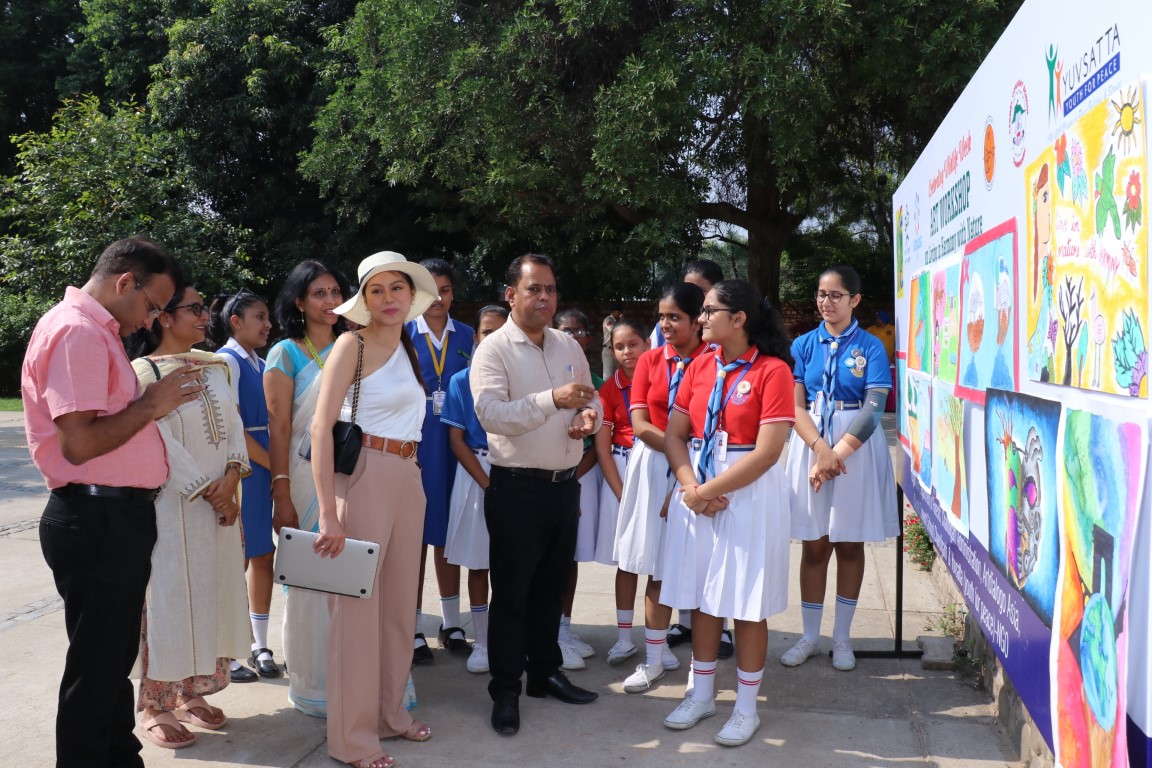 Over 50 displayed art works by Carmelites, were prepared during the 14th Global Youth Peace Fest-GYPF2019 at Carmel Convent School along with painting a 100 feet wall under the guidance of a renowned International Filipino artist Anna Karina Jardin, Founder, ArtDialogo Asia from Philippines.
The Art Exhibition was inaugurated by the Mr. Debendra Dalai, IFS, Chief Conservator of Forests & Wildlife. Dr. Abdul Qayum, Deputy. Conservator of Forests, Chandigarh Administration was also present on the occasion.
While interacting with students present on the occasion Mr. Debendra Dalai encouraged the students to start contributing with little things to save the environment. He added that "Our mother earth is in danger and it's our responsibility to save her.
We should start with a small contribution because 'Small droplets of water make ocean'. Once we all did our part towards protecting environment the bigger difference will come naturally."
Sr. Mary Supreeta, School Principal said to young students that "Your commitment towards protecting the environment should not be over once you pass out of the school. You should carry forward your ideas, thoughts, knowledge passing one to another till the rest of your life."
Harvallav Kaur Brar, 9th class student of Carmel Convent, whose one painting christened as 'Let mother earth breath', said "Earth is the only common and wonderful gift we have and today in my painting, I tried to depict the earth as our mother nature, who is carrying earth along with her.
Nature has given us a lot of things, without them there is no existence of us and it's our duty to protect the environment."
Sharing her thoughts, Filipino artist Anna Karina Jardin told, "It was a wonderful experience with these enthusiastic students, who have a concern for the environment.
I believe that art is one of the best way to spread the message, which depicts a story in itself and can bring the change on a larger scale. And sometimes we need creativity to make things happen."