DAVC-10 Library celebrates 150th Birth Anniversary of Mahatama Gandhi: To pay tribute to Mahatama Gandhi: Father of the Nation, a book exhibition and signature campaign on the theme "Mahatama Gandhi: The Messiah of Peace, Progress and Pious Principles" were organized by the library of DAV College, Sector-10, Chandigarh.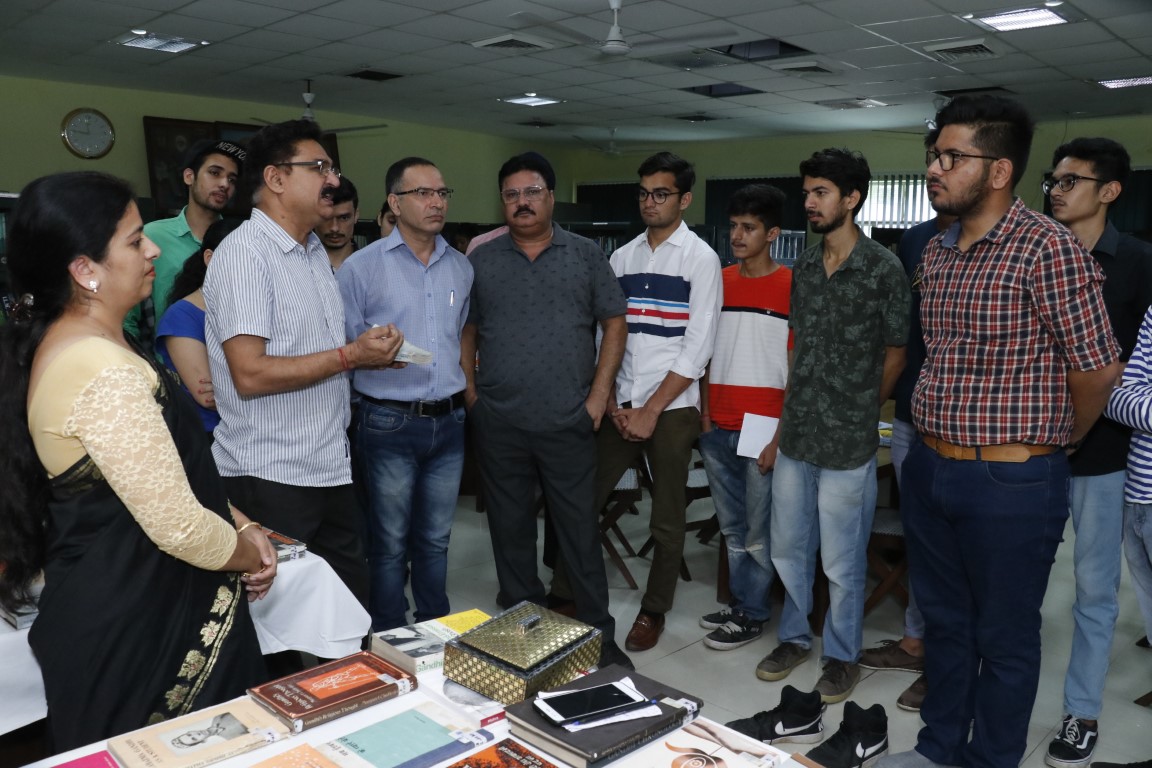 The Principal Dr. Pawan Sharma inaugurated the exhibition which had books on and by Mahatama Gandhi. After paying floral tributes to Gandhi Ji, the Principal inspired the students to read the books penned down by the Father of the Nation especially "My experiments with Truth". He also encouraged students to follow Mahatama's values in letter and spirit. College Librarian Deepti Madaan also paid humble tributes to Gandhi Ji.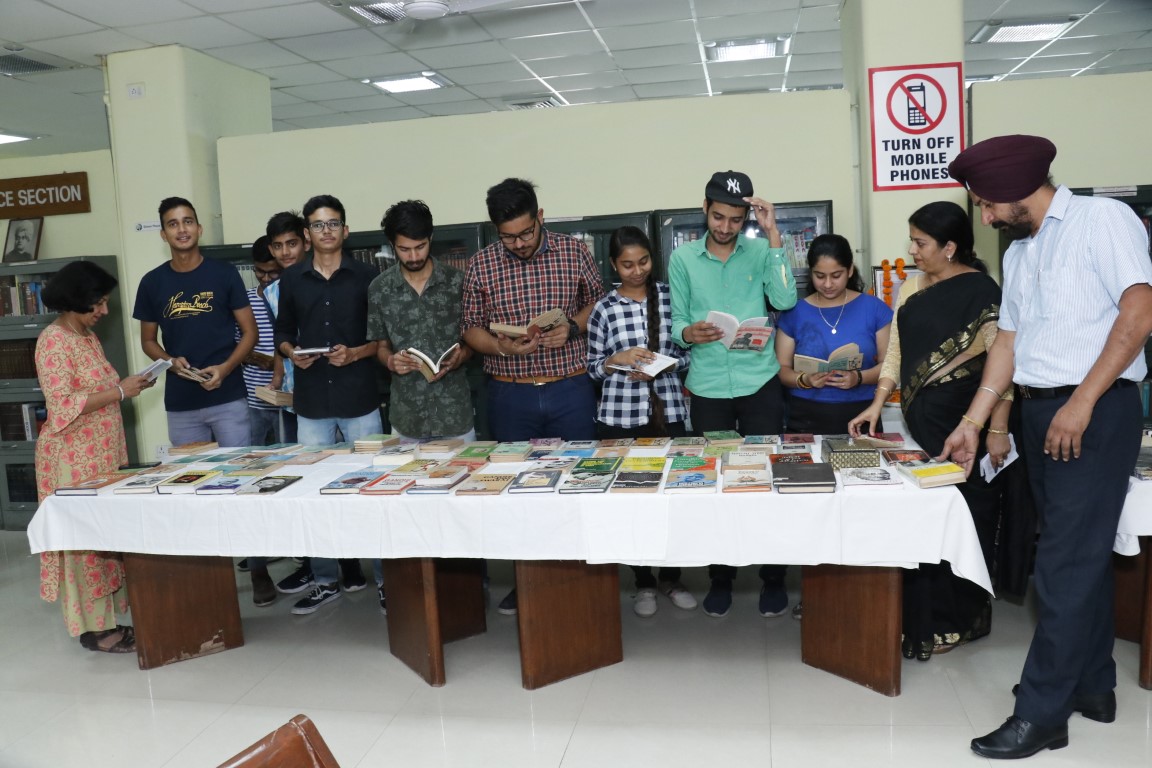 Through her message, she motivated the students to follow the lofty values and righteous path of the Saint of the millennium. A large number of students participated in the signature campaign and paid tributes to the Father of the Nation.
The exhibition and the campaign will continue for 10 days so that the faculty and the students can visit and gain from the glorious life of Father of the Nation.