NewZNew (New Delhi) :  The Aam Aadmi Party (AAP) on Saturday released its manifesto for the February 7 Delhi assembly elections, focusing on full statehood, women's safety and reducing electricity tariff.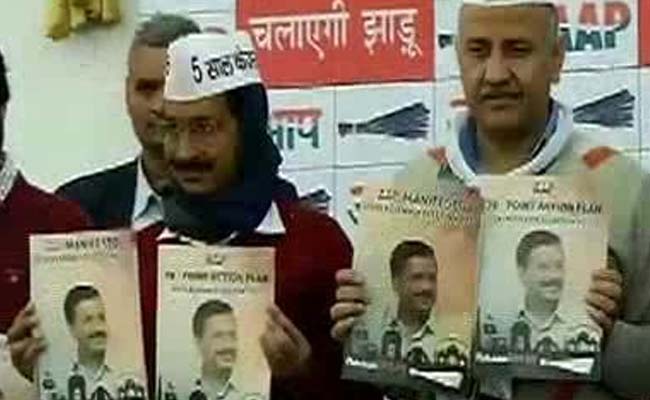 The AAP intends to enhance women's safety by installing CCTV cameras.
The manifesto also promised to open 20 new colleges, a 50 per cent reduction in power tariff, clean drinking water at affordable prices and a free Wi-Fi zone, among others.
Releasing the manifesto, party chief Arvind Kejriwal said that it was a sacred document for them akin to "the Geeta, Bible, Quran, and the Guru Granth Sahib".
He said that party would implement all the promises made in their manifesto as they had done in their earlier rule of 49 days.
Taking a dig at BJP for not coming out with a manifesto, Mr Kejriwal said that the BJP was shying away from making any promises as they had not fulfilled those which they made at the time of the Lok Sabha election.
"What to say about fulfilling promises, they (BJP) have not taken any steps in that direction," the AAP leader said.
He added: "BJP had talked of bringing down prices but they are rising unabated. They had also talked of bringing down the rate of electricity charges but the same has been hiked twice since they came to power."
The Bharatiya Janata Party (BJP) had announced that it will not release a manifesto for Delhi polls and would instead come up with a 'vision document'.
With regard to the Congress, Mr Kejriwal said that in their rule of 15 years they released three manifestos in which they had made tall claims, but sadly most of their promises have not realised.
Delhi will vote for new government on February 7. Counting of votes will take place on February 10.