NewZNew (S A S Nagar) : Ashmah International School, Sec-70, Mohali organised workshop on effective parenting skills for the character building and leadership qualities in students. Yagdeep Singh Sachdeva reputed parenting expert guided parents on raising children in positive manner .He discussed different techniques with the parents such as difference between discipline and punishment.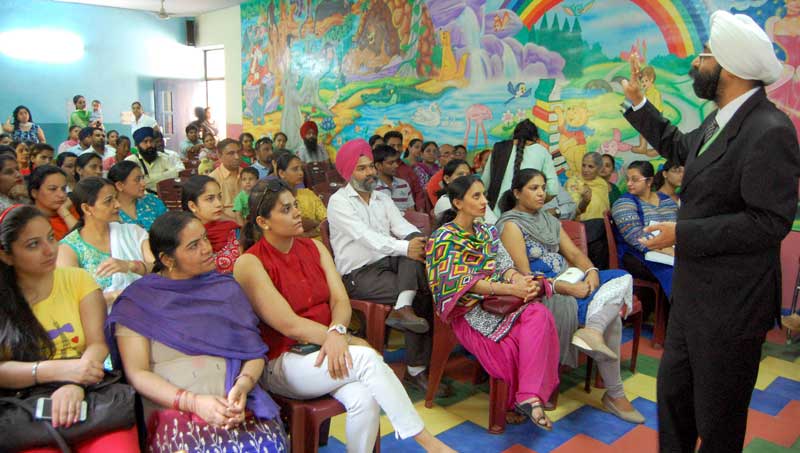 According to him parenting is not easy and nobody is perfect but parents should try to avoid nagging and inculcate ethical values in children .Parents were motivated to use different techniques each day to get positive results. Besides this, School organised orientation programme for parents.
School Principal Monica Mann while speaking at the occasion explained about the scholastic and co-scholastic activities under CCE of CBSE education system and the support required from parents. Regular supportive communication between the parents and teachers was encouraged.
Principal Monica also discussed about how parents can nurture successful and positive parenting skills. The session ended with mini relaxation and by filling up self-evaluation form by which parents can understand what skills they are now practicing and what are the areas they can enrich & nurture their children in more successful manner.