Ayurveda Expert Guru Manish Felicitates Olympic Medal Winning Men's Hockey Team: Renowned Ayurveda and nature cure expert Guru Manish, who is also founder of Shuddhi Ayurveda, felicitated the Olympic bronze medal-winning Indian men's hockey team for their stellar performance here.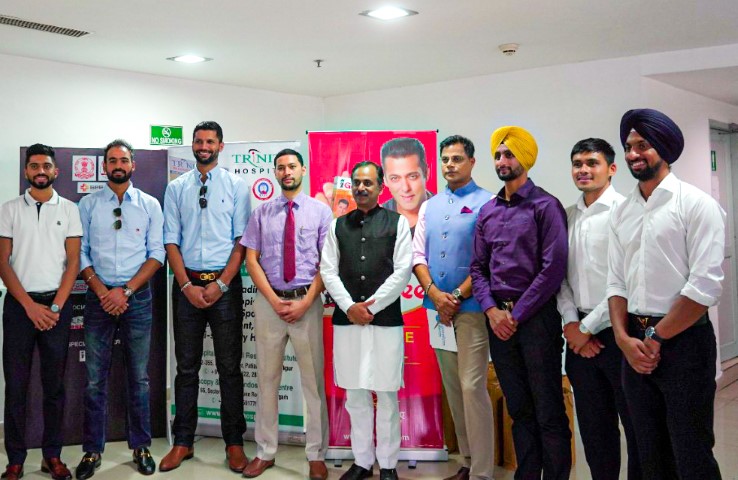 Guru Manish honoured each team member with an 'Ayurveda kit' and an 'appreciation letter' . Guru Manish also announced that free lifetime medical services will be provided to the players at Shuddhi clinics.
In the mega event, the players were also felicitated by the chief guest, Rana Sodhi, Sports Minister of Punjab for their remarkable feat at the Tokyo Olympics 2021. Rana Sodhi also honoured Guru Manish for offering yeoman's service in promoting India's herb based medical science -Ayurveda.
While praising the players for their stellar performance at Tokyo Olympics 2021, Guru Manish said, "You have made the whole nation proud. We salute your hard work, perseverance and determination. On behalf of Shuddhi Ayurveda, we wish for your good health and pray that you continue to shine and give amazing performances and keep making our country proud."
Guru Manish also used the occasion to underline the importance of Ayurveda in a sports person's life.
He added, "Ayurveda is an effective remedy that can either be used principally or as a supportive therapy in numerous orthopaedic problems encountered by sports persons.
Ayurveda has very simple herbal formulations that can speed up the process of healing after a surgery, rehabilitation of an injured muscle, bone, and boost performance levels in sports."