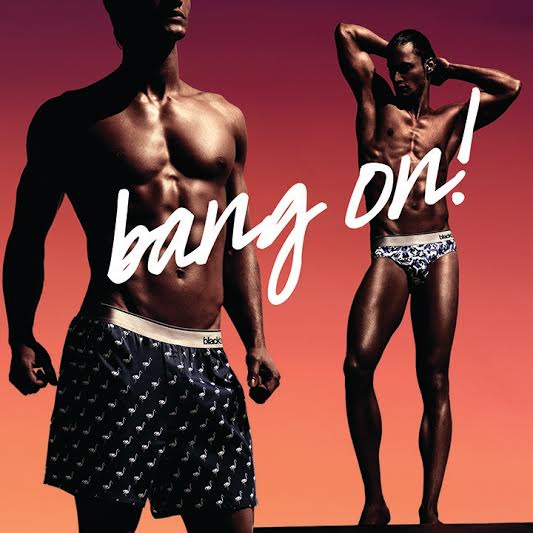 Blackberrys launches premium innerwear for men
The new range fuses classic comfort with pioneering technology
New Delhi, February 2016 :Leading menswear clothing brand Blackberrys has extended its product portfolio by launching a line of premium innerwear. The brand which is known for its classic fits, cuts and comfort has come out with an offering that will supersede the pure functionality of innerwear. With fresh new impeccable styles, these products are made from high value cotton, which is breathable, hygienic and long-lasting.
Blackberrys innerwear focuses more on innovative pattern, styling and cuts without compromising on its comfort and quality. Each garment comes with a colorfast guarantee and can last several seasons, with minimal care. Now one could choose from a wide range of stylish briefs, boxers, trunks, and undershirts.
Only the finest quality of cotton-lycra and bamboo-lycra allows for adequate stretch and comfort while being soft on skin;providing a completely itch free experience.. Blackberrys innerwear range comes in a variety of contemporary silhouettes for every body shape and works for any outfit.
These are now available in various colours and prints across Blackberrys stores.
About Blackberrys:
Close to 25 years since Blackberrys was founded in the bylanes of ChandniChowk, New Delhi, the brand has grown to define the occasion wear and category market over the years. Starting out as a garment company, Blackberrys has overtime grown from a wholesale, to retail and now to a leading fashion company.
The brand's core focus has always been to create something new and provide the Indian male with the best wardrobe solutions. Starting with suits and jackets for formal occasions, to the introduction of khakis, to their wide range of shirts collection and now coupled with shoes and accessories; Blackberrys is a one stop shop for your wardrobe needs.
With a presence in 200 exclusive brand outlets with an average store size of 2,600 square feet, besides a presence in 1100 multi-branded stores, and 130 large format retailers such as Shoppers Stop and Lifestyle; Blackberrys is accessible across the country in tier one and tier two cities.
Blackberrys has a smart tagline – 'Go Sharp'. 'Go' representing the go-getting entrepreneurial spirit of the modern Indian, andSharpdefining their attitude and sense of style. So when it comes to Blackberrys, the time to 'Go Sharp' is now.