The inclusive meet by Saarthak designed after theme 'No One Should Face Breast Cancer Alone'
NewZNew (S A S Nagar) : Saarthak, the cancer support group at Fortis, organized a colourful session titled 'One Big Pink Day' at Fortis Hospital, Mohali today. Cancer Survivors had an unforgettable day at a special event organized by Saarthak, a cancer support group at Fortis.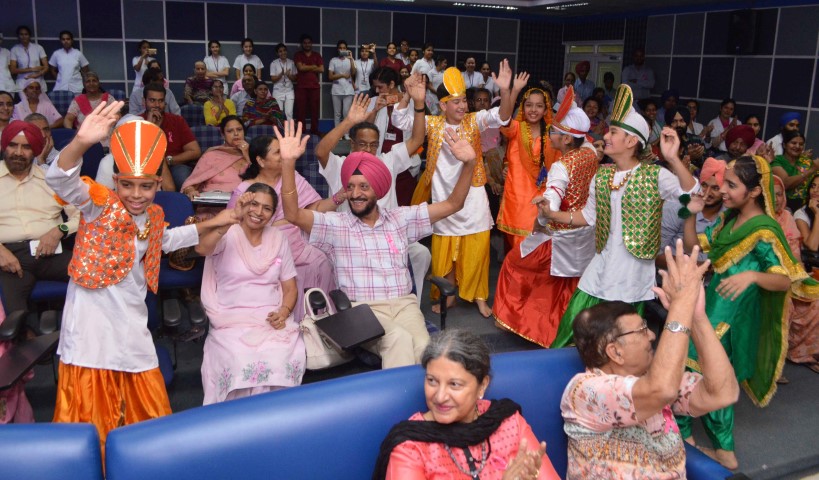 In a fun-filled and colourful session, friends and families of more than 50 cancer survivors came under one roof to celebrate & raise awareness about breast cancer. As the theme of the ongoing Breast Cancer Awareness Month, the event was an attempt to reach out to everyone suffering from cancer so that 'no one should face breast cancer alone.' Another interesting part of the event was ramp walk for the survivors, who were cheered by the audience.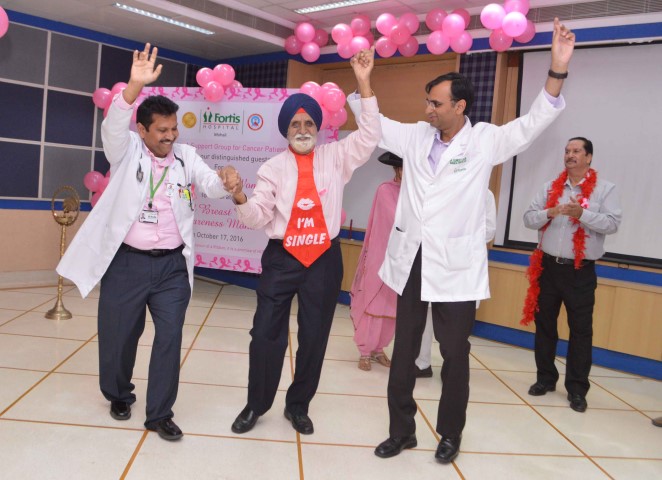 In keeping with the lively and positive spirit of the occasion, cancer survivors shared their personal experiences of having beaten cancer, inspiring the audience with their grit and bravery. The event started with a traditional lamp-lighting ceremony during which the management of Fortis Mohali, doctors of Fortis Cancer Institute and patients lit the ceremonial lamp. The various contests drew an energetic response from the kith & kin of the survivors who participated with lot of gusto.
The highlight of the occasion was a special bhangra performance by the talented students of The Learning Paths School, making the audience members join them in the celebration.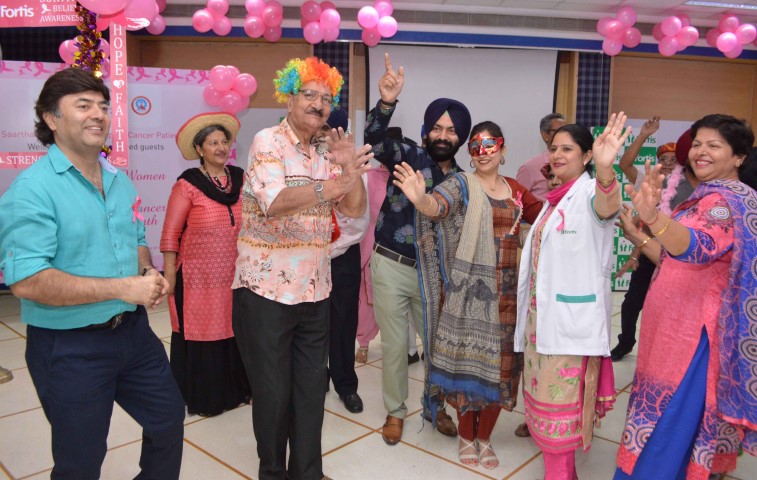 Speaking on the occasion, Mr Abhijit Singh, Facility Director, Fortis Mohali, said, "It is such a wonderful feeling to share such an energy from these fighters of breast cancer. It is heart wrenching yet moving to hear their stories of fight against cancer. As the world celebrates Breast Cancer Awareness Month, we are humbled to provide a platform that will help generate much needed awareness about breast cancer. Let us join hands so that no one should face breast cancer alone."