NewZNew (Chandigarh) : Citizens Awareness Group in collaboration with the Voluntary Organization in the Interest of Consumer Education (VOICE) New Delhi organized a peaceful 'Walk for Safer Roads' with holding burning candles on Wednesday in sector 17, Chandigarh. The candle march was organized to mark Day of Remembrance for road accident victims and demand safe roads for all. The millions killed and injured on the world's roads, together with their families, friends and many others were remembered. The walk was also graced by the Mayor of Chandigarh, Arun Sood. The representative from traffic police department of Chandigarh put up a stall to spread awareness on the traffic rules on the occasion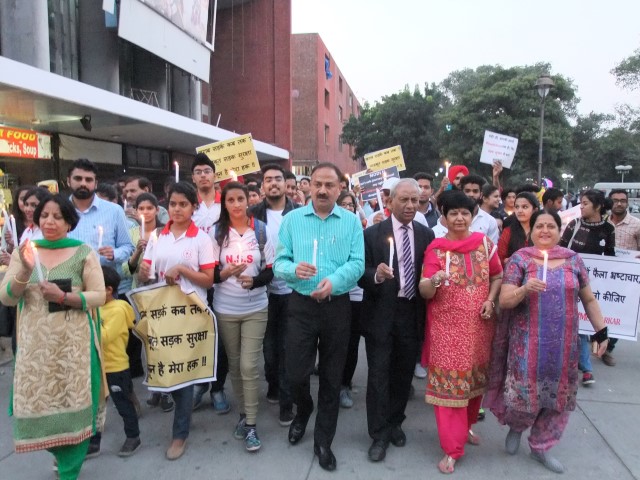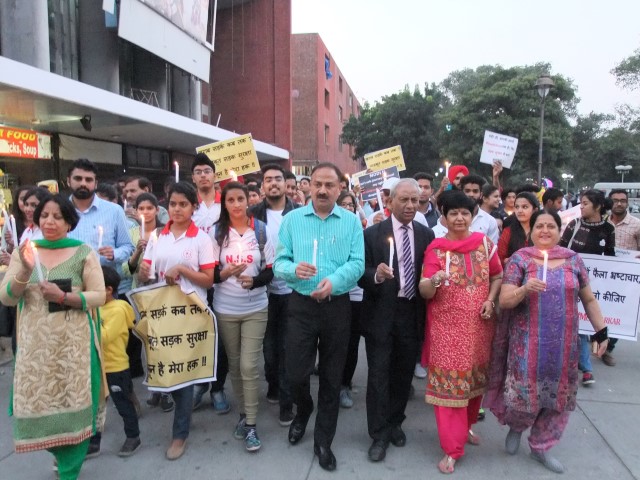 People from all walks of life supported demand for Safe Roads by participating in this Walk. Scores of students from DAV College, Sector 10 also walked asking the government to ensure their protection on roads. Besides, people who have themselves been grievously injured in road accidents also came forward to extend their solidarity to the cause.
While sharing more details on the subject, Surinder Verma, Chairman, Citizens Awareness Group, said, "As per the data of the union Ministry of Road Transport and Highways over 400 people were killed in road accidents every day in 2015 which means one life is snuffed out in every 3.6 minutes. The alarming situation can be gauged from the fact that 1,46,133 people were killed in road accidents in India in 2015, a 4.6% rise over 2014 when 1,39,671 people were killed. Haryana is among top 13 states which saw most number of accidents in 2015. Besides Punjab joined it in the top 13 states list which reported the highest number of fatalities. However, Chandigarh has registered sharp decline in number of fatalities".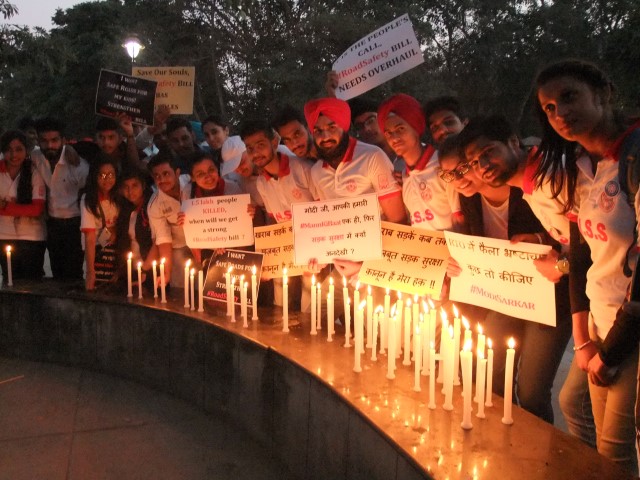 Adding to it, he said, "Road accidents are an epidemic that the Government can no longer afford to ignore. And all avenues – be it Road design, driving skills, traffic management, vehicle design, policing, enforcement etc. need to be addressed through strong and comprehensive Road Safety legislation. In this regard, we will submit a memorandum to Transport Minister of Haryana also".