NewZNew (S A S Nagar) : Chandigarh Group of Colleges Jhanjeri Mechanical Engineering students Anshu Singh, Rishav Kumar, Anuj Gupta, Prakhar Gupta and Abhishek Sharma prepared project which operates traffic lights on the basis of vehicle density. With the installation of this system, traffic lights will turn green when the sensors sense the vehicle density to be high and will be red if the vehicle density is nil.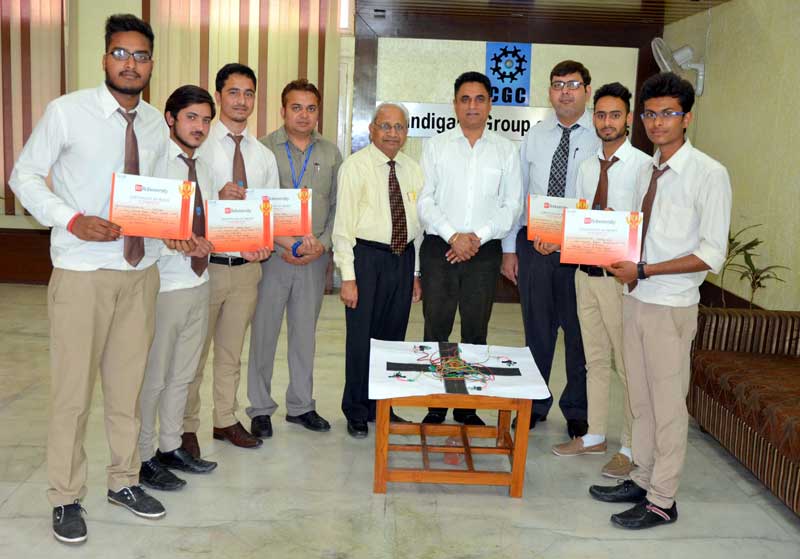 This project won first prize in the three days workshop on Solar & Smart Energy organized by IIT, Roorkee . More than 40 colleges including some of the IITs and NITs participated in this workshop. The participants were assigned extempore projects in which Designed Vehicle Density Operated Traffic Lights bagged first prize.
Rashpal Singh Dhaliwal, President CGC while congratulating the winners of competition said that science and technology in today's era is evolving very fast and its best use is to resolve the problems of society.  Dr. G.D. Bansal, Director General, CGC said that at present the traffic lights turn green even if there is no vehicle on this side. This system will reduce waiting time on various crossings, thus resulting in saving of precious time and fuel as well.