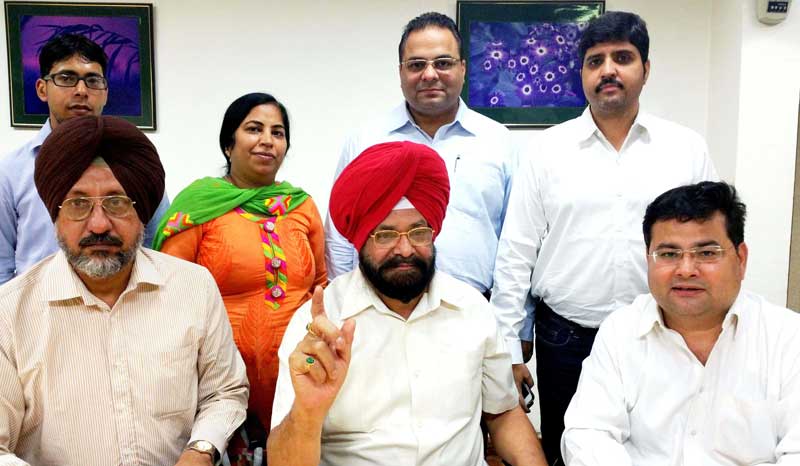 NewZNew (S A S Nagar) : President, Punjab Unaided Technical Institutions Association or PUTIA, Dr. J.S Dhaliwal requested Punjab Government to release the balance amount meant for Post Matric Scholarship of Punjab. He urged Punjab Government to take up the issue with centre Government to avoid further delay.
A delegation of PUTIA also met Alaknanda Dayal, IAS, Director, Welfare of Scheduled Castes and Backward Classes. The delegation was led by Vice President, PUTIA, Dr. Anshu Kataria, Aryans Group. The delegation requested to release of balance amount of 250 crores  immediately  which is meant for scholarships for the students under the Scheduled Caste in Punjab.
Dr. Dhaliwal said at the moment that a large number of SC students are studying in these unaided technical institutions under Post Matric scholarship scheme and Punjab Government has only released the partial payment while half payment is still pending with the Central Government. Due to this the hardships are being faced by the colleges, students and parents as well.
Dr. Kataria said at the occasion that more than 400 unaided technical institutions of Punjab and students are facing hardship due to delay in the release of funds. Hundreds of well-established technical institutions of Punjab are facing financial crisis and are on the verge of closure due to the delay in release of scholarship funds.
 It is to be mentioned that over 250 Crores is due towards Punjab Government against Post Matric Scholarship. Because of the non-payment there is resentment among around 400 Unaided Technical Institutions of Punjab.