Chief Guest Christopher Gibbons, Hon'ble Consul General Canada wished students all the best for a bright future
NewZNew (Chandigarh) : For all the students looking for a bright global career, Continental Group of Institute's flagship   Continental Institute of International Studies (CIIS) offers a plethora of options for study in Canada. Hundreds of students have successfully completed their study in top Canadian colleges and universities through CIIS. To mark the success of over 200 students who would be moving to Canadian institutes, CIIS held a farewell for the outgoing students.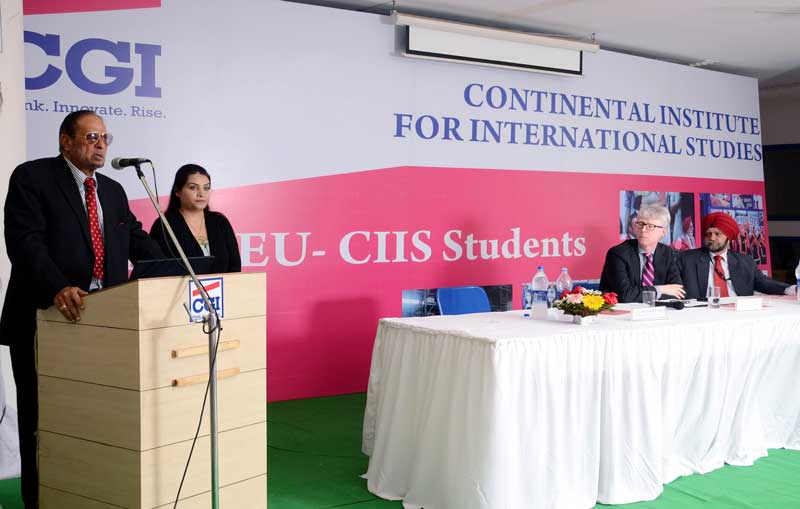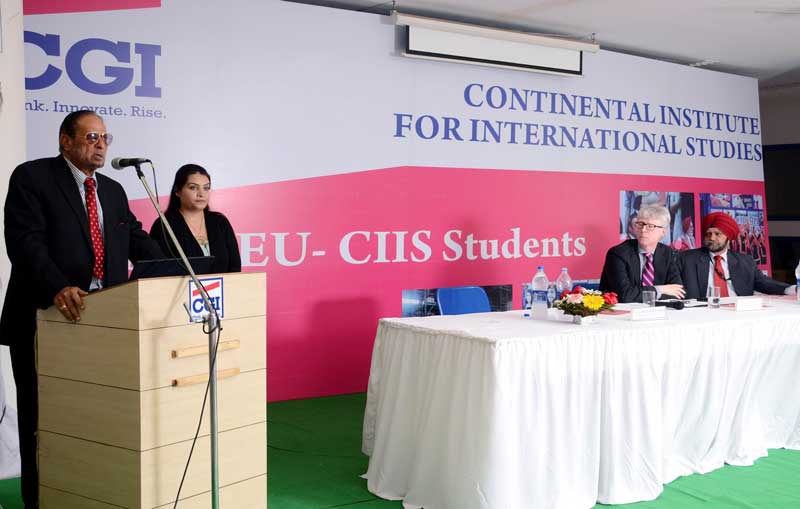 It was a time for jubilance for the students and their parents who were congratulated by the Chief Guest Christopher Gibbons, Hon'ble Consul General Canada; Lt Col (Retd) BS Sandhu, President, CGI and Dr. M.S. Grewal, Director, CGI. The farewell ceremony started with the lightning of the lamp.
Welcoming Gibbons, Col Sandhu wished all the students luck and said, "It is an honor when our students are selected by the educational institutes of Canada and it is a matter of pride that our past students are doing well in their respective fields."
Chief Guest Gibbons said, "As these students embark on a new journey to complete their studies, I am proud to be a part of this success. I congratulate all students who would be moving to Canada and wish them luck for a successful future."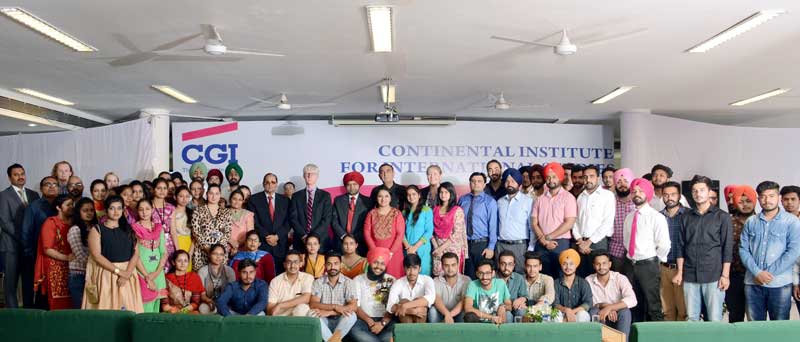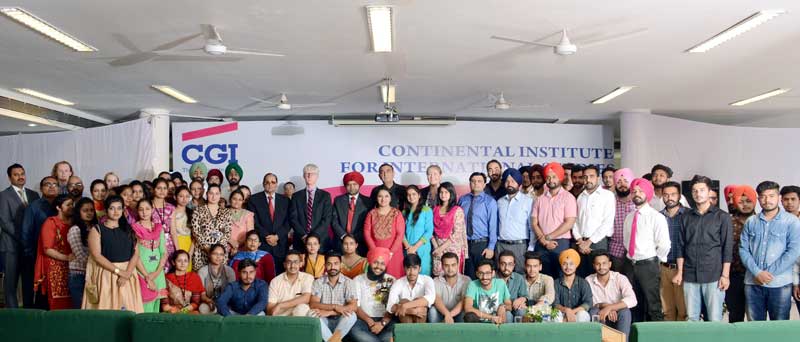 The students are going to continue their second year in some of the top Canadian institutes including Centennial College, Sheridan College, Conestoga College, Red River College, Georgian College, Saskatchewan Polytechnic and many others. Health, aviation, administration, business, hospitality, tourism, computers and mechanical engineering are the hot courses in Canada currently.
"CIIS is one of the largest international colleges of India that enables the students to do the first year of their diploma or degree in India and complete it in the parent campus in Canada," informed Dr Grewal. CIIS students benefit from the latest North American teaching methods and curriculum; and credentials with global recognition. Senior Canadian & British faculty comes to CIIS on rotational basis for a time period of at least one semester for full time teaching.
Students get an option to apply for Permanent Residency upon successful completion of the program and over 3000 CIIS students have been successfully placed in various industries across the world.
List of Toppers from CIIS:
Harkirat Singh of AUBU program of Georgian College with 89%
IshaSaini of BCS II of Thompson Rivers University with 90%
Abhijeet Singh Bhullar of BCS I of Thompson Rivers University with 90%
HarpreetKaur of BCP of Saskatchewan Polytechnic, Canada with 82%