NewZNew (S A S Nagar) : Gian Jyoti Global School marked the celebration on road safety week  with an informative session on Traffic Rules by an expert Harjinder Singh from Traffic Education Cell of Traffic Police for the welfare of the students and faculty members of Gian Jyoti Group .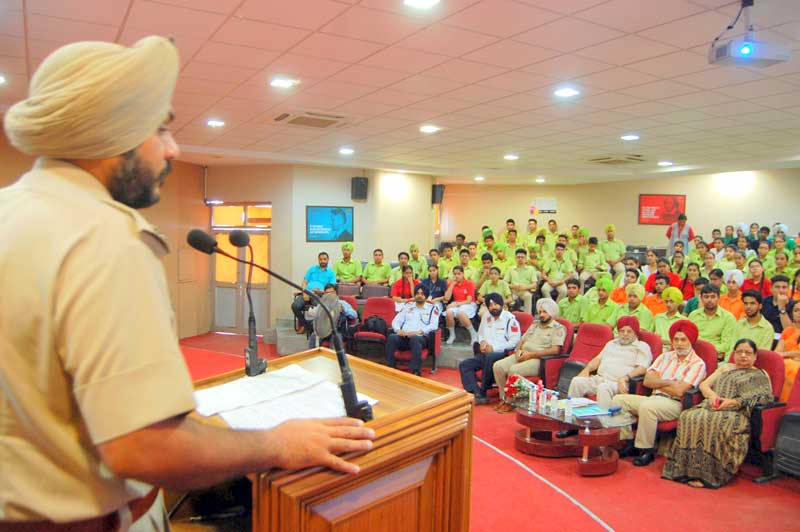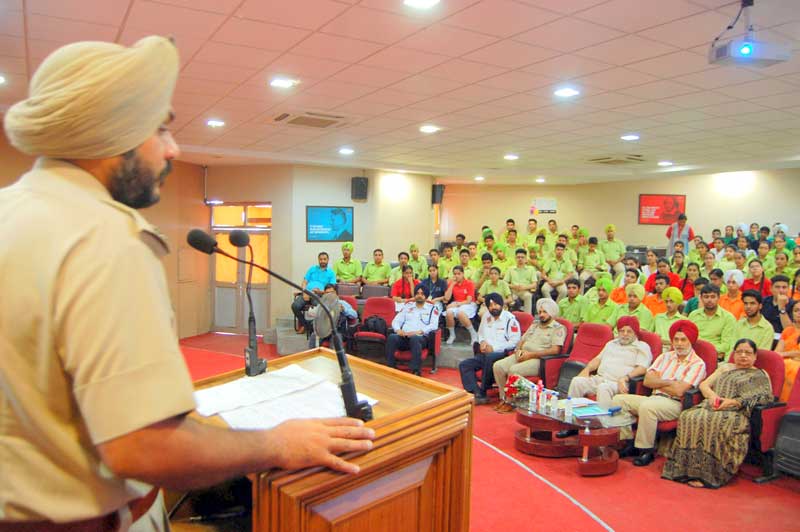 Harbir Singh (S.P.) Traffic Police Mohali presided over the celebrations. The event started with a lightening of the lamp by the Chief Guest and other dignitaries. A very energetic and informative play was enacted on the importance of the road safety by a group of students of Gian Jyoti. A power point presentation by students  named Samirdh and Shaurya on road signage's for drivers and pedestrians was also presented on the occasion. The event was marked an active participation by local traffic police and a professional traffic instructor who has also shared their experiences with the students and the staff members.
Speaking on the occasion the Chief Guest Harbir Singh (S.P.) Traffic Police, Mohali explained about three E'S of the traffic. First E- the Engineering part played in the construction of the complex roads. Second E -Stands for the rules and regulations enacted in IPC and  CRPC act to regulate the traffic. Third E-stand for enforcement of the traffic laws by the traffic police of the area. He requested the students to tell everyone that we should avoid violating the traffic rules to save human life.  He emphasized that being a citizen its our collective responsibility to ensure safety on roads for ourselves and fellow citizens.
Mrs. Ranjeet Bedi, Principal Gian Jyoti Global School in her address stressed on the importance of educating young impressionable minds regarding road safety and said that such celebrations would help in building responsible citizens.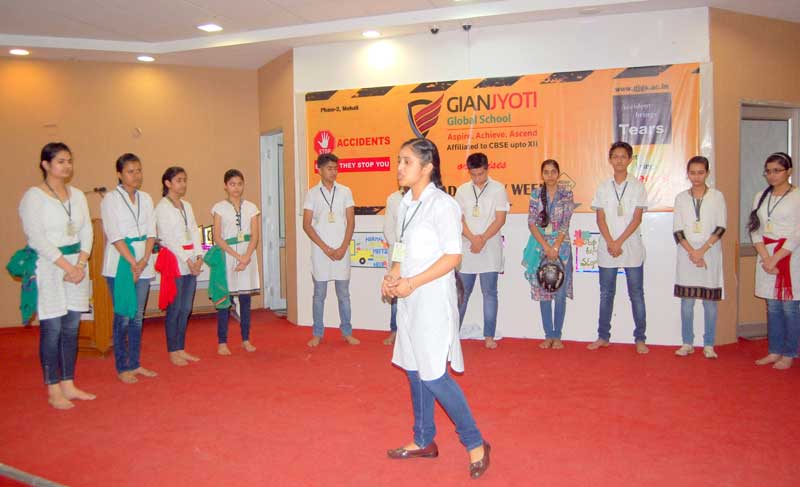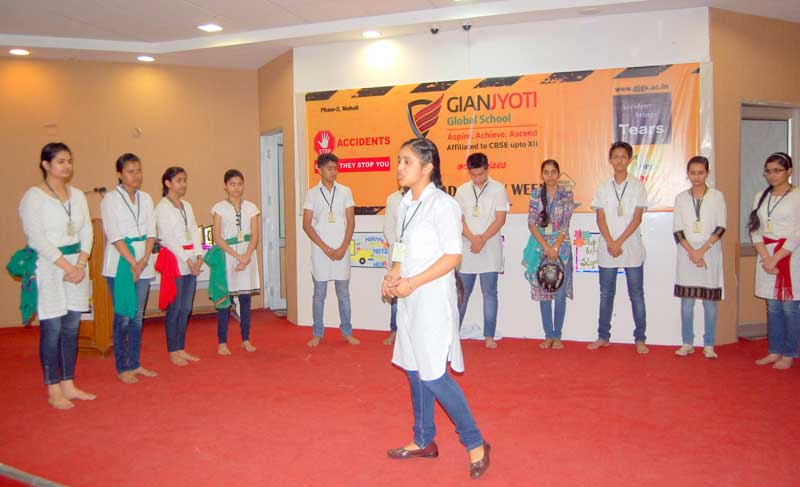 Chairman, Gian Jyoti group J.S.Bedi while encouraging the students said that by giving such exposure, we want to bring home the fact that habits can't be taught rather they remain in our mind forever so whatever is learnt at this stage whether discipline or indiscipline will cling to us forever and nation can only be disciplined and enlightened when its future leaders are enlightened and disciplined