newznew (Chandigarh) : As an initiative to spread road safety awareness, a Walkathon was organised here today, in which more than 500 people came together for the cause. The Hella Walkathon was organised by HELLA India Lighting Ltd. in association with Chandigarh Traffic Police and ArriveSAFE, a Chandigarh-based NGO. ArriveSAFE is dedicated towards the cause of road safety and has been managing similar initiatives in the past.
Participants of all ages walked enthusiastically from Sector 16, Cricket Stadium Chowk towards the city centre to culminate at the Fountain opposite Neelam Cinema. The motive of the walk was to engage and make more people aware of road safety standards and related aspects.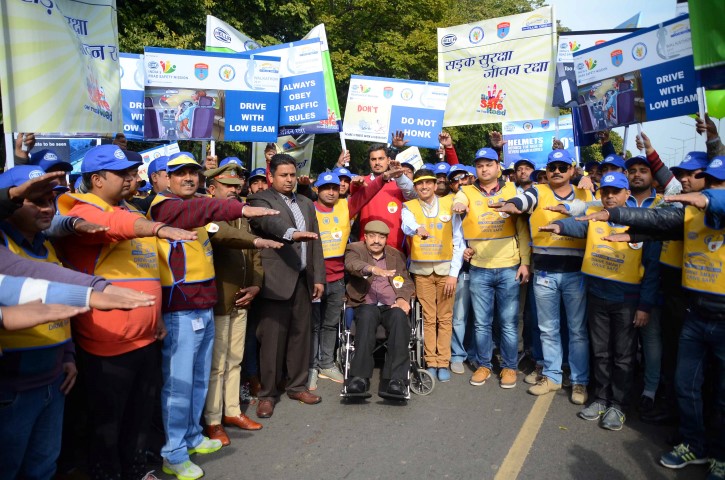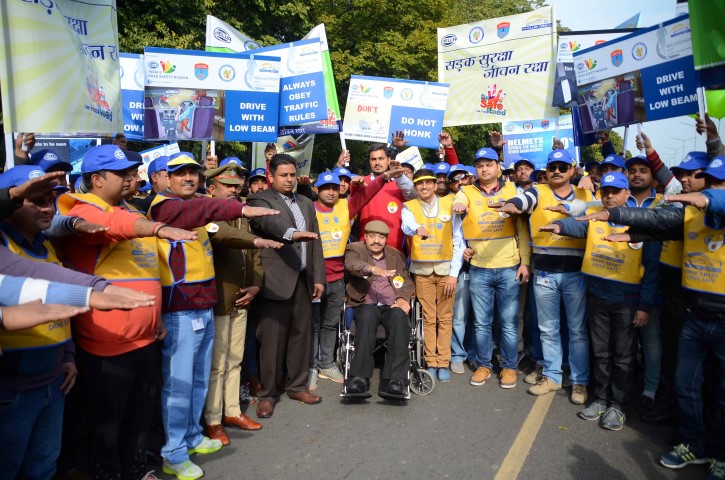 "The latest data about road accidents in India is very alarming. With one death every 4 minutes and an accident every minute, the situation is very critical and cannot be left unattended for long," said Mr. Ramashankar Pandey, Managing Director, HELLA India Lighting Ltd. He added, the Walkathon is part of the company's vision adopted in 2011 to promote road safety and focus on improving visibility on roads – a key measure to ensure safer roads in India.
Mr. Pandey informed, in just last decade, 1.2 Million (12 Lakhs) accidental deaths, 5 Million (50 Lakhs) Serious Injuries & Disabilities happened on Indian Roads. Despite concrete laws and penalties levied on breaking road rules, the number of traffic accidents is increasing every day.
"Road safety is a major public health concern for authorities in India. Millions drive every day on Indian Roads but 377 of them never return back to their home. This alarming situation can't be left unattended. Casualties in India account for about 10% of road deaths worldwide. This economic loss of 3% of our GDP due to Road Accident cannot be ignored. On the other hand, road injuries are now among the three leading causes of death in India. Hella aims to Impact Reducing Road Deaths on Indian Roads by bringing Technology (Engineering) and Spreading Awareness (Education). Our objective can be well understood by our Company's Purpose statement. "Technology of Tomorrow for the Life of Today, On Indian Roads", said Mr. Pandey, adding, reduction in the number of deaths due to road accidents is the aim of the initiative and the organisation is committed to it.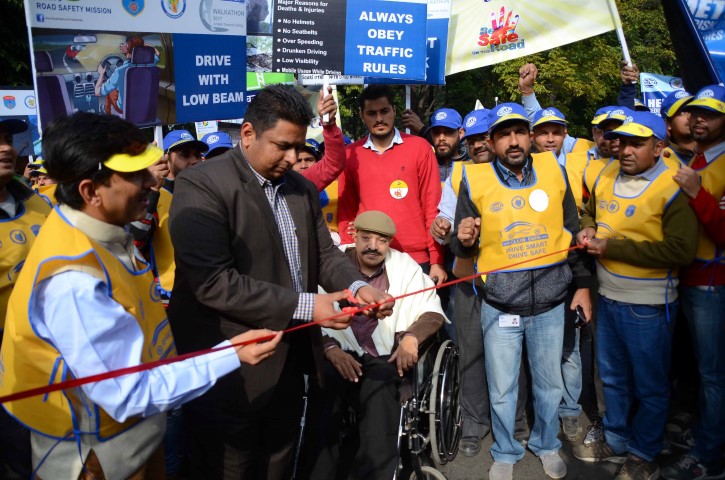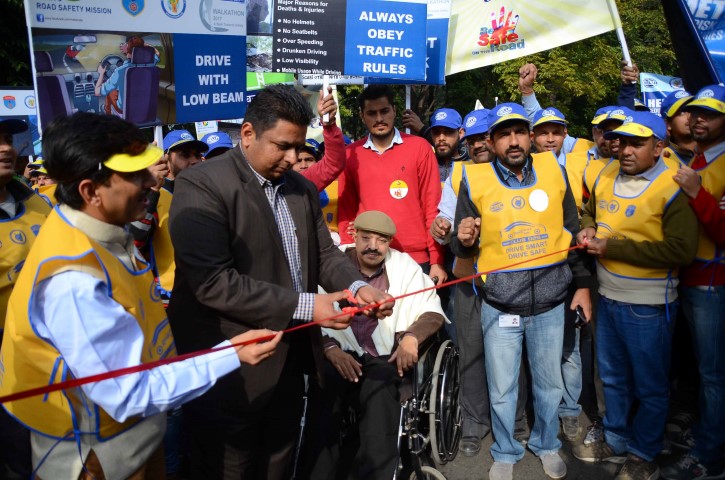 Concerned citizens, civil society members, traffic police and scores of road safety volunteers participated in the Walkathon. Interactive games, such as Snakes and Ladders, were used to
educate people on basic road safety measures. A large board was installed where participants signed their pledge to adhere to road safety rules. Chandigarh Traffic Police too employed vans highlighting road safety posters to accompany and educate walkers.
"This is just the tip of our nationwide safety mission, and bringing Safety-enabled Products and awareness among masses are the two key objectives of this mission," added Mr Pandey. Five Mega Walkathons with Local NGO's and Traffic Police at Chandigarh, Delhi, Chennai, Pune and Jaipur are being conducted in this year. We will continue to Spread "Road Safety Pledge" among "Mechanic-Technicians", "Retailers of Auto Parts" and " CV Drivers" across the Country at Transport Nagars, Part Markets, Dhabas & Tolls. Around 25 Locations are planned in 2017-18 covering 5000 Key Stakeholders in spreading the message.
Road Safety Culture to remain integral part of all our Technician Training Modules. Hella will also Scale up  "Road Safety Clubs" to 10 Schools in Delhi. Hella's Road Safety Club incubation at B G S IP School in Delhi will be used as Prototype. This will involve collaboration with RWA's, Traffic Police and local NGO's. Activities such as "Driver's Eye test", "Vehicle's Light & Health Check" by professional Testing equipment's and spreading "Road Safety during Dark Hours" (including Glare Awareness, Dipper intervention etc.) on Major National Highways is under feasibility check.
HELLA India Lighting Ltd and ArriveSAFE is committed to take forward the cause of road safety with Road Transportation Departments and Traffic Police across India. The aim is to make this a national mission and spread it throughout the country.