CII Chandigarh Fair 2018 to be held from October 26 to 29 Oct : Kick-starting Diwali festivities for the year, Confederation of Indian Industry (CII) is all set to organise the 23rd edition of CII Chandigarh Fair 2018 at Parade Ground, Sector 17, Chandigarh, from October 26 to 29. Having become the most awaited pre-Diwali mega shopping festival over the past two decades, the festival will feature special attractions for people of all walks of life this year as well.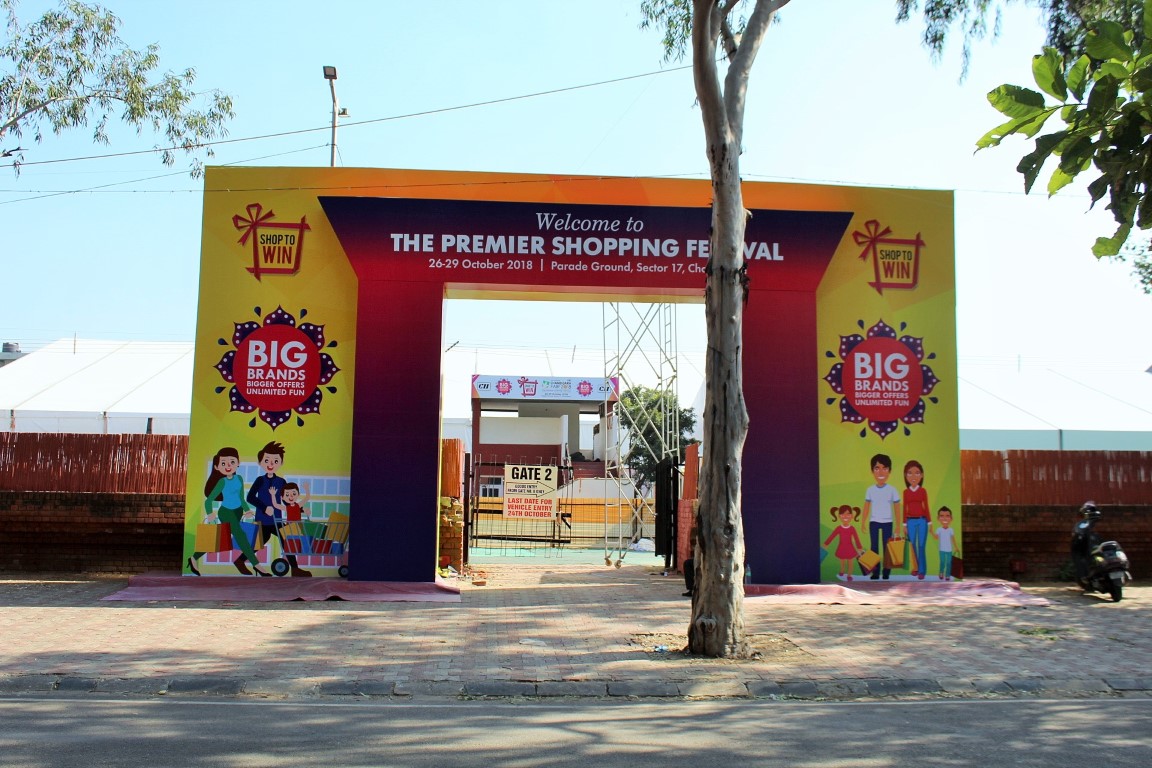 As many as 200 exhibitors will put up their stalls at the fair for Diwali shoppers from the region. The mega exhibition will be spread over an area of 16,000 sqm. West Bengal, Rajasthan, and Uttarakhand are participating states. Exhibitors from Afghanistan and Thailand are also participating in the Fair. The fair would be open for visitors from 10 AM to 8 PM on all four days.
Also Read : Dastkari Haat Craft Bazaar Extravagant exhibition to be held from 31st Oct to 5th Nov
Mr Man Mohan S Kohli, Chairman, CII Chandigarh Fair 2018 and CEO, Aroma Group, said, "Over the years, CII Chandigarh Fair has established itself as a great platform for B2B and B2C trading. Nowadays, retailers are introducing innovative ways to provide a unique customer experience through 'Retailtainment, by combining leisure with shopping. With accelerated pace of change, retail outlets need to constantly innovate and adopt new technologies and platforms to sustain a rapidly growing consumer base."
"CII Chandigarh fair gives a purposeful platform for the retail market to follow-on. There is a lot of recurring demand that comes back to the economy after people invest here. CII Chandigarh Fair also serves as an ideal launch pad to pilot your products / services and gain industry or general opinion about your offering," he added.
Mr R M Khanna, Past Chairman, CII Northern Region & Managing Director, Stanley Engineering Pvt Ltd, said, "Being the Past Chairman of CII Chandigarh Council, I have been associated with CII Chandigarh Fair 2018 from over a decade now and since then it has only grown larger. Living up to its repute, CII Chandigarh fair kids enzone would bring delights for everybody ranging from cars, bikes, electronics, consumer durables, apparels & accessories, food, home décor, kitchen appliances, financial institutions, banks, beauty aids, kids, cosmetics, healthcare, and much more. MSME units and Self Help Groups (SHGs) have been brought under one roof to reach out to the people of the region. In future also CII will continue to provide such platforms especially for the small-scale industry."
Also Read : New Punjabi Movie Ranjha Refugee to be released on October 26
The event is supported by National Small Industries Corporation Ltd (NSIC); Servo India as event sponsor; BSNL as Principal Sponsor and SBI as associate co-sponsor.