newznew (Chandigarh) : Talent, in its truest form, cannot be contained. It's success lies in bringing the world to a standstill and stare in awe at its magnificence. And leading the pack, undoubtedly, is India's diverse talent pool. With no stage big enough to acknowledge the brilliance of the talent residing in our country, COLORS is launching a first-of-its-kind crowd-pulling engagement-based talent reality show OPPO Camera phone presents India Banega Manch. Moving away from the confines of a studio and celebrity judges, India Banega Manch will empower a LIVE on-ground audience to select hunarbaaz which, within 5 minutes, can bring everything in its vicinity to a halt.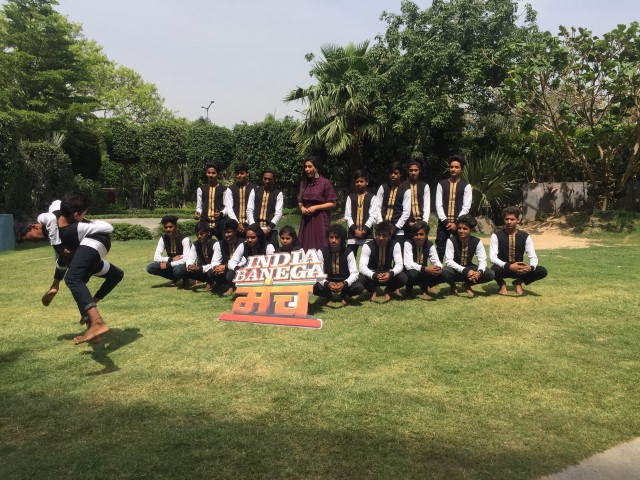 Shot at iconic locations like Red Fort and Delhi Haat in New Delhi, Juhu Beach and Kala Ghoda in Mumbai, and New Market and Princep Ghat in Kolkata to name a few, India Banega Manch will make the streets, every hunarbaaz's playground. Their score, calculated basis the number of people whose attention they're able to grab through their performance, will earn every location's top performer a spot on the Jeet Ki Seat. India Banega Manch, produced by BBC Worldwide Entertainment, will bring power-packed talent and performances to television screens starting 7th May 2017, every Saturday and Sunday at 9:00 PM on COLORS.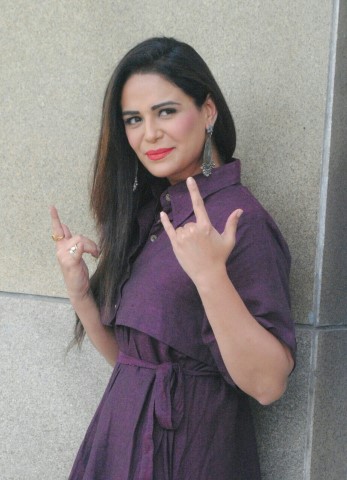 Shot through hidden cameras to capture the audiences' candid reactions, India Banega Manch will also see two ace celebrity hosts – Krushna Abhishek and Mona Singh – being the hunarbaaz's friends and motivators. Quietly watching the talent's performance from a mobile control room, they will not only soothe the hunarbaaz's nerves, but also provide much respite with their witty comments.
Highlighting the varied talent that will be seen as a part of the show, host Mona Singh visited Chandigarh today along with hunarbaaz N House Crew.
In Chandigarh to promote the show, host Mona Singh said, "While I have hosted TV shows in the past, nothing comes close to the thrill and excitement connected to India Banega Manch. There is a different kind of energy that percolates the environment when the talent is performing LIVE in front of audiences. We've shot in multiple locations so far, and the response from the viewers has been spectacular. In fact, we have seen a lot of outstanding talent from Chandigarh much like N House Crew. Being here today and celebrating Indian talent with them is a wonderful experience. I'm a true-blue Punjaban at heart and am looking forward to imbibing the culture whilst I am here."
The N-House crew was formed 2 years ago in Chandigarh and comprises of dancers between 15 to 25 years of age who connect over their combined passion for dancing. The group's frontrunner, guide and pillar of strength is their choreographer Naresh. Owing to their humble backgrounds, the N House Crew carry out their training and dance rehearsals in a jungle. However, this has never deterred their motivation as they work tirelessly to achieve their common dream – being recognised as India's premier dance group. Be it krumping, locking, wrecking or b-boying, the N House Crew have the ability to startle the entire nation with their performance, and are looking at India Banega Manch to be the starting point for their aspirations.
OPPO Camera phone presents India Banega Manch will see a robust high decibel 360-degree marketing campaign, PAN India, that will effectively leverage all mediums like outdoor, on-air, radio and digital to garner top-of-mind recall amongst viewers. On the digital front, the channel has designed a holistic campaign striving to drive conversations across several social media platform. Activities lined up during the launch phase include a blogger outreach program, and a video contest named 'Talent Ka Manch' urging the LIVE audience to share videos of the talent that they have witnessed. The format of the show will further be highlighted through various creatives, pictures and gifs which speak of key aspects including 'No judges, no hosts, no sets – only talent!' Additionally, a unique initiative called 'Manch Ke Ustaad' will allow the audience to get a deeper glimpse into the lives of the hunarbaaz to facilitate relatability. In terms of brand partnerships, COLORS has roped in OPPO Camera phone as the Presenting Sponsor for India Banega Manch.
With hunar taking precedence over the stage, celebrity judges and TV voting, OPPO Camera phone presents India Banega Manch will uncover the rarest jewels whose talent will make India proud!
Watch in awe as the hunarbaaz make talent the true king of entertainment as Oppo Camera phone presents India Banega Manch premieres on 7th May 2017, Every Saturday and Sunday at 9:00 PM on COLORS!