newznew (Chandigarh) : We all want the best for our child. Best education, best upbringing and the utmost safety possible. We go to lengths to ensure safety for our child, even if it means being with them 24/7. But how sure are you about their online safety? What do you know about their online behavior? What they are watching? Or who have they befriended on social media channels?
A teenager is likely to check his/her social media profile about 100 times a day according to a study. The next generation is all about social media, online interactions and online consumption of content. They are savvier than their parents when it comes to online activity. The kind of exposure that internet has the potential to offer is unparalleled but it also has a dark side.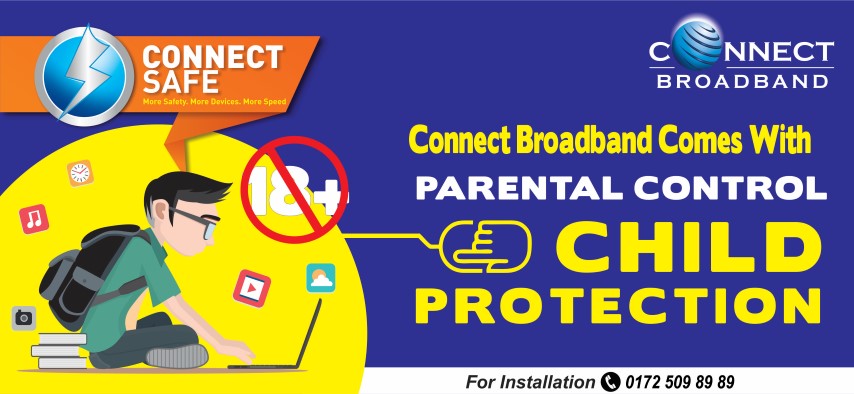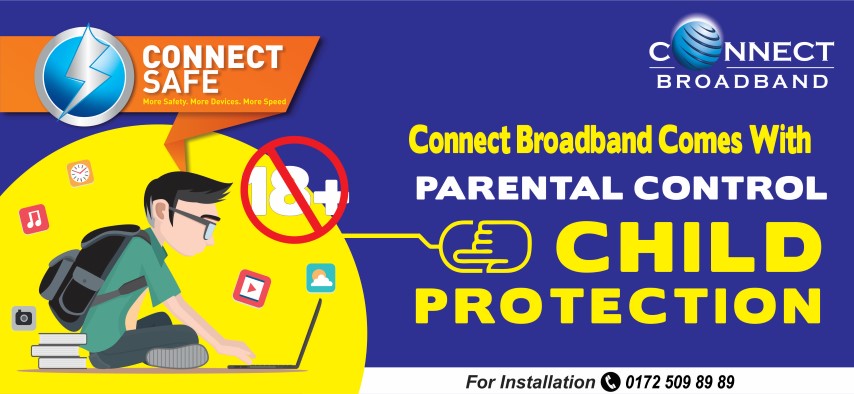 15 percent of teens, according to a survey, have stated that they received inappropriate pictures online which are likely to elevate the stress level by 50%. About 43 percent of kids get bullied online and 1 out of 4 has admitted being bullied more than once. And only 1 in 10 reports any of such activities to their parents. Kids can easily fall victim to cyber bullying, identity theft, or cyber predators. A pedophile can conveniently brainwash a kid and can cause an irreversible harm.
Would you happen to know if your child has befriended a cyber bully or cyber criminal online? Parents usually have little or no knowledge about what their kid is doing online or who he is chatting with. Considering the facts, a parent's control is ever more crucial when it comes to a child spending time on the web. Parents must prevent their kid from using a screen profile or rendering personal information to anyone they have met online.
Connect Broadband , market leader is broadband and fixed line in Punjab, associated with 'F-Secure', a Europe based cyber security company to bring virus protection software named 'Connect Safe' for desktops and mobile devices. With this software you never need to be worried about your child's online safety as it renders complete protection against unwarranted elements. Moreover, you do not need to be worried about the registration of 'Connect Safe' either, as the process is very simple, all you need to do is to register this software once and you can use the same user ID and the password for multiple devices.
The ease and the protection that it offers are unmatched such as Malware and Spam Protection. With 'Connect Safe', you never need to be hounded by the thoughts of a cyber bully or cyber criminal intruding into your child's safe ambiance as it efficiently blocks the interference of spam and malware viruses.
Filtering and blocking of inappropriate websites is another function that it performs effectively. Kids while in the school or elsewhere, learn about intriguing websites that can have scathing impact on their tender brains. With 'Connect Safe' a parent can keep a stringent control on their child's online activities, as you can block websites that you deem inappropriate for your child.
Safe online banking is another possibility that is assured with 'Connect Safe' as it renders browsing protection, spam filtering, and complete banking protection by blocking hazardous banking Trojans. So you do not need to be worried about your child being misguided or mugged online.
Protection against Mobile theft is one stupendous feature that sets 'Connect Safe' apart. 'Connect safe' provides protection against theft of your mobile device. All you need to do is to send an SMS along with the code provided to them at the time of registration and it will locate the missing mobile phone even if the old SIM of the phone has been replaced.
Talking about Connect Safe, Mr. Bali, CEO Connect Broadband and Videocon Telecom said, "Connect Safe' can be the ultimate tool for the parents to protect their kids against unwarranted exposure to unethical websites or entities on the other end of the line. Connect Broadband, ingenuously devotes itself to invention and innovation to make a product and its protection easily and economically available for its customers. As Connect Broadband understands its social responsibilities and is perpetually committed to do its bit for its customers especially when it involves young kids."