CP67 Mall in Mohali Transforms into a Hub of Joy and Celebration for Karwa Chauth: CP67 Mall, nestled in the heart of Mohali, has emerged as the epicenter of happiness, jubilations, and opulent retail experiences during this festive season.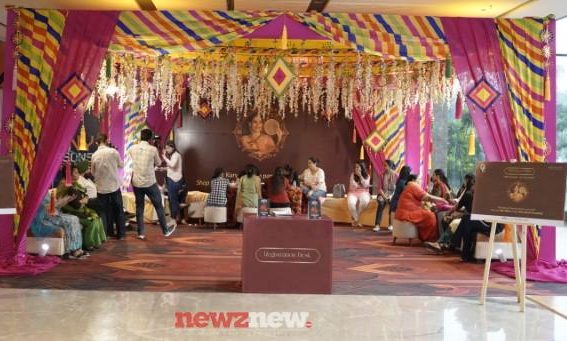 The grand Karwa Chauth celebrations at the mall, which commenced on October 29, 2023, are in full swing and will continue until tomorrow, November 1, 2023, coinciding with the auspicious Karwa Chauth day.
CP67 Mall has ascended as the quintessential destination for exuberance, merrymaking, and indulgent retail opulence, not solely in Mohali but throughout the expansive Chandigarh Tricity region. The mall exudes an effervescent ambiance of delight, sheer bliss, and festive splendor, making it the quintessential gathering place for families seeking to unite and bask in the charm of this special occasion.
As part of the celebrations, shoppers have the unique privilege of immersing themselves in complimentary nail art and mehndi applications, enhancing the timeless significance of Karwa Chauth. The mall is bedecked with ornate festive embellishments, and visitors can engage in a myriad of activities, adding an extra layer of delight to their shopping experience.
Tomorrow, on Karwa Chauth day, CP67 Mall will continue to be abuzz with activities, making it the go-to destination for families looking to celebrate this beloved festival with a touch of contemporary charm. It's a testament to the mall's commitment to providing its patrons with memorable experiences beyond just shopping.
Embrace the Karwa Chauth festivities at CP67 Mall in Mohali, where tradition harmoniously unites with modernity, and the spirit of joy knows no bounds. Join us in creating an indelible, truly special, and unforgettable Karwa Chauth celebration.