Cricketer Suresh Raina Out From IPL 2020: Suresh Raina was returned from UAE to India for some personal reasons and he will not available for the entire season of IPL, which was confirmed by team CEO KS Viswanathan.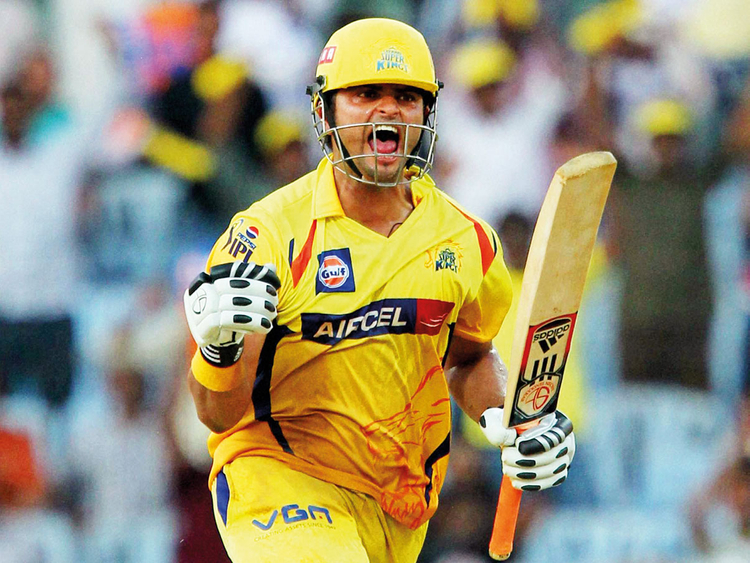 This is really a piece of bad news for the CSK team because Raina is a talented, strongest, and well-known all-rounder. His unavailability in the team will effect all the team and surely they are in pressure by their talented and superior player is missed in the team.
Chennai Super Kings tweets by their official twitter handle that "Suresh Raina has returned to India for personal reasons and will be unavailable for the remainder of the IPL season. Chennai Super Kings offers complete support to Suresh and his family during this time.
KS Viswanathan CEO" and as per the sources, the reason for his returning from UAE is that he was feared from COVID-19 because most of the CSK team member is getting positive of COVID-19 and recently on Friday it was revealed that fast bowler Deepak Chahar had tested positive for Covid-19. So, the reason for his returning from UAE is predicting.
The news which also comes from Suresh Rain family who lives in Thariyal village which is in Punjab's Pathankot district, an incident took place on August 19 and 20 were four members of Raina's relative family sustained injuries allegedly in an attack by robbers and his uncle who was a 58-years-old man named Ashok Kumar, a Government Contractor.
According to police, on that night infamous Kale Kachhewala gang's three and four members had come with an intention to loot, attacked Ashok Kumar, and his family members who were sleeping on the terrace of their house and then the Kachhewala gang went into the house and tries to loot their house but suddenly they see the family members and hits the head of Ashok Kumar by which he gets several injuries on the head, while four others family members get sustained injuries.
After this, Ashok Kumar died and the confirmation of this was announced by Pathankot Senior Superintendent of Police Gulneet Singh Khurana and said that "We are investigating the matter".
After that police give a statement in which they said that robbers looted some cash and gold from the house and Ashok Kumar's 80-year-old mother Satya Devi, his wife Asha Devi, sons Apin and Kaushal suffered injuries and they are in the doctor's observation. For more update about this follow Dekhnews and stay tuned with us.