Critically acclaimed actor Mukesh Tiwari to be seen as a ghost in Sony SAB's Band Baja Bandh Darwaza  : Sony SAB is set to kick-start 2019 on a high note with its newest show – Band Baja Bandh Darwaza. This Horror-Comedy show starring Mukesh Tiwari will take viewers on a roller-coaster ride with a bhootiya twist.
Known for his brilliant performances in movies, he will now be seen in a new avatar, that of a ghost! Mukesh, who plays the character of Sanjeev Sharma haunts a family for his personal vengeance and to prove that 'revenge is a dish best served cold'.
Band Baja Bandh Darwaza is the tale of Sanjeev Sharma who returns as a ghost in the life of his long lost love after 25 years. Sanjeev who was supposed to marry a girl named Sarita but couldn't because she ran away with her then boyfriend Chandan Khurana; is back to take the revenge and trouble their son instead.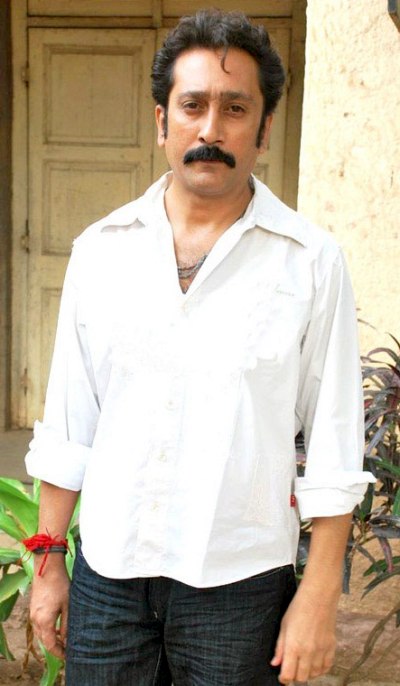 Since Sanjeev did not get married and led a life of solitude, he wants to ensure that Sarita and Chandan's son – Rocky – also lives a life by himself.
With a stellar cast and a captivating narrative, Band Baja Bandh Darwaza is expected to premiere in 2019 on Sony SAB
Talking about the role Mukesh Tiwari said, "I am very excited to explore the genre of horror-comedy with 'Band Baja Bandh Darwaza' on Sony SAB. As an actor, I have tried to do unique roles with different shades, and so taking up this show was an easy choice. I'm looking forward to entertaining the audiences with this hilarious new show!"
Why has Sanjeev Sharma returned as a ghost? Stay tuned to Sony SAB for more details on 'Band Baja Bandh Darwaza'
Sony SAB's Band Baja Bandh Darwaza Story
As per the sources, this show's story is based on horror with a touch of entertainment. It would be the right mix of horror and fun. So, just wait and watch this fun full filled show soon on SAB TV.
Sony SAB's Band Baja Bandh Darwaza Star Casts
The show's star casts is not yet revealed by the makers, stay tuned with us, we will soon update the information here.
Sony SAB's Band Baja Bandh Darwaza Promo
SAB TV Band Baja Bandh Darwaza serial promo is released on the official YouTube channel of SAB TV. You can watch the same there,
Sony SAB's Band Baja Bandh Darwaza Timing Details
Serial/Show Name: Band Baja Bandh Darwaza
Channel Name: SAB TV
Telecast Days: Coming Soon
Telecast Time: Coming Soon
Genre: Horror drama
Language: Hindi
Launch Date: Coming Soon
Repeat Telecast Timing : Coming Soon