NewZNew (Zirakpur) : As part of the celebration of first Friendship Day at the new school campus, students of Dikshant Global School, Savitry Greens, Zirakpur invited children from a nearby school of underprivileged students at the campus. In their endeavor to support these children and spread awareness about good hygiene, they gifted them hygiene kits which included material required in day to day life.
"We have given underprivileged kids Hygiene Kits. These include A Soap, Toothbrush, Toothpaste, Comb, Nail Cutter, Savlon, Cotton, Shampoo sachets, Hand towel & a small size talcum powder. The students were also explained the importance of hygiene in everyday life." Said  Mitul Dikshit, Chairman, Dikshant Group of Schools.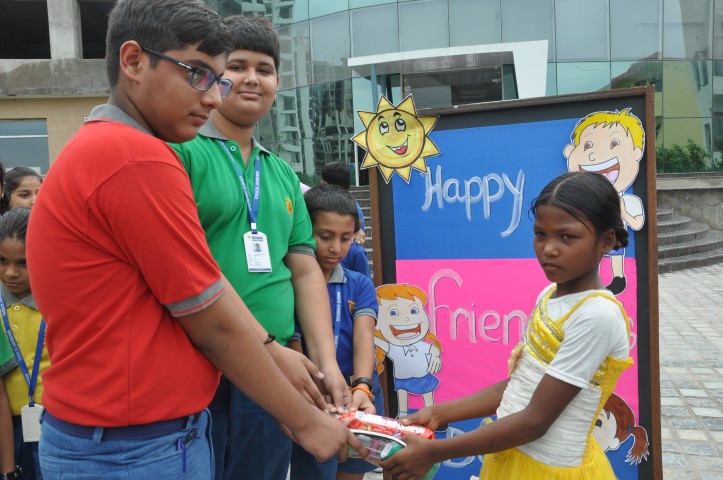 Nearly 50 needy students participated in the event. The students were also gifted stationery items and eatables. The Staff and management of Dikshant Global School joined hands in supporting the cause. Children of both the schools had a great experience meeting each other and forming new bonds of friendship.