NewZNew (Chandigarh) : An initiative of the World Health Organisation, Dr Amulya, Histopathologist told Goswami Ganesh Dutta Sanatan Dharma College, Sector 32, students to mind their tummy, muscles to have a control on diabetes. Being overweight causes insulin resistance and makes it difficult for the body to maintain appropriate blood glucose levels. As obesity and diabetes are interlinked, together it created the term "Diabesity". Several studies indicate that obese individuals are up to 80 times more prone to get Type 2 diabetes than those whose body mass index (BMI) is under 22.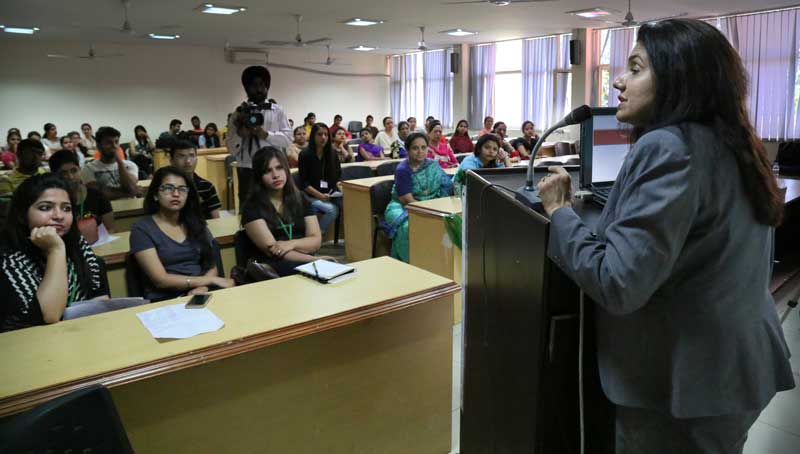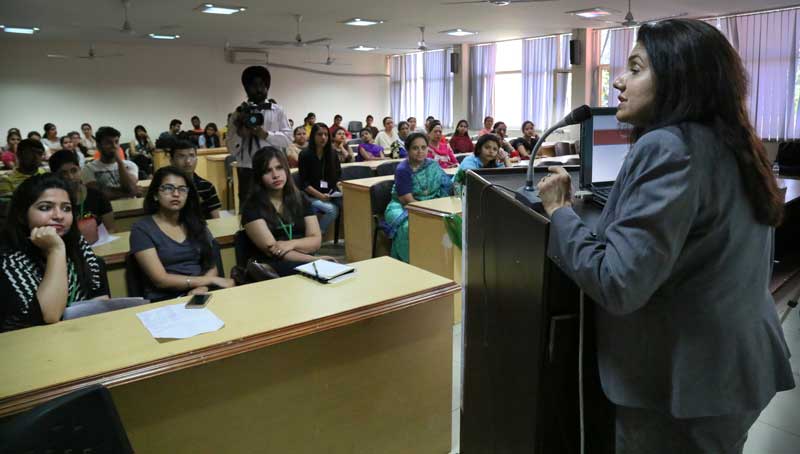 As many as 150 young girls and teachers from GGDSD College Sector 32 have participated in this session every World Health Day! Principal of College Mr Bhushan Sharma and Coordinator of Spirit India and English Associate Professor Mrs. Meera Sharma under the NGO Aavahan inspired all the ladies to come forward for their rights and health, especially because it is these young ladies who lay the foundations of the family and society as well.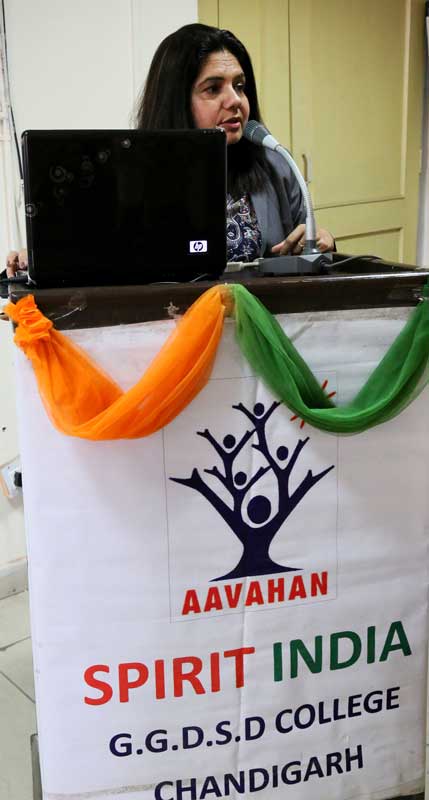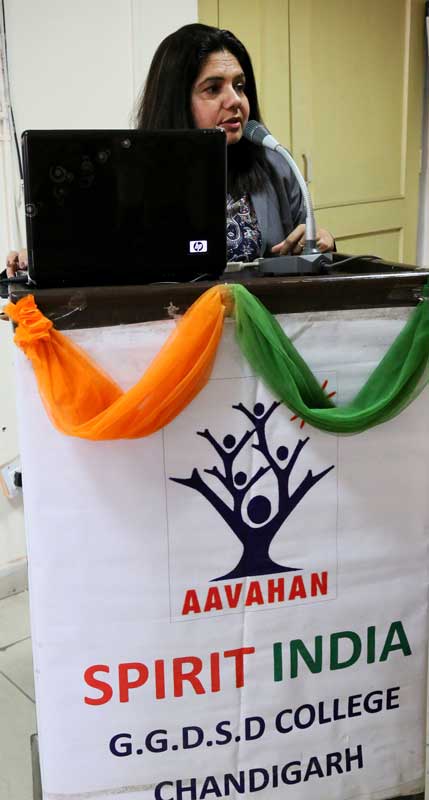 Other than obesity, genetic pre-disposition is another major factor that increases the risk of developing diabetes. There is a 15 per cent possibility of getting diabetes if either of the parents is diabetic and this probability increases to an alarming 75 per cent if both parents are diabetic said Dr Amulya.
Asking a question to Dr Amulya says, "Many people get confused when Cancer surrounds their family members." "These are the common questions we face with a cancer patient. Each time the reply is the same – cancer has nothing to do with your nature," says Meera, Co-ordinator GGDSD College. There are many other questions and panic-stricken faces – "What next?" "How long will I live?" "Would I ever lead a normal life?"
She adds, "Students should in go in sun and play games to get rid of obesity. They should avoid junk food.  Only 5% to 10% of cancers are hereditary (passed down by a family member)." Dr Amulya also shares that another common myth is that if you have a family history of cancer, you will get it too; there's nothing you can do about it.