Donnafugata, the best of Sicily in India by Aspri Spirits : Italian wine label, Donnafugata, distributed by Aspri Spirits in India,has flourished and revolutionized the style and the perception of Sicilian wine in the world.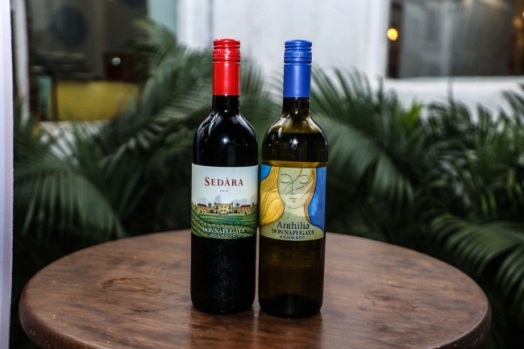 Aspri Spirits, India's leading distributor of premium wines and spirits in India has developed one of the largest sales and distribution networks in India covering the length and breadth of the country, and supplies to the star category hotels, restaurants, bars, up-market wine shops and airlines.
Sicily is Italy's southernmost region and the largest island in the Mediterranean Sea. The classic Mediterranean climate is ideally suited for the production of wine grapes making, and is a home to a large array of grape growing opportunities since it is blessed with consistent bright sunshine and reliably moderate rainfall.
Donnafugata wines are a fervent discovery of Sicily's breathtaking universe, enveloping local and international grape varieties, with over 160 years' worth of cumulative experience of over 5 generations. The name Donnafugata means 'woman in flight' and refers to Queen Maria Carolina of Bourbon, who in the early 1800s, sought refuge in Sicily, where Donnafugata vineyards stand today.
TASTING NOTES – The brand has two variants in India:
Anthilia
ORGANIC. A floral, aromatic Sicilian wonder, overflowing with honey-melon, lavender & citrus notes. The wine shows a precise personality of fruity and floral sensations, notes of yellow peaches and plums and scents of the Mediterranean vegetation.
Round and elegant on the palate, tastiness and softness unite.
Price
Delhi – 3310/-
Mumbai – 2995/-
Bangalore –2398/-
Sedara
ORGANIC. An elegantly magnificent Nero d'Avola from Sicily's top premium wine producer. One for real wine lovers. An intense aroma of tobacco and spices.
Well balanced flavour of red fruit with a remarkably persistent finish.
Price
Delhi – 3310/-
Mumbai – 2995/-
Bangalore –2398/-
Lately, wine consumption has been on the rise in India. With Italian food being the second choice after Chinese for Indians exposed to international cuisine, Italian restaurants have started pairing their meal with wine leading to an increased awareness and intake of wines.
Also wine has been a preferred choice due to its various health benefits, evolving lifestyle and increase in the standard of living.
Creating exciting wines, distinguished by their complexity and finesse, representing both the history and innovation of Sicily, Donnafugata has successfully established a powerful international reputation.