Nation's NRI Welfare Society recognized his social welfare deeds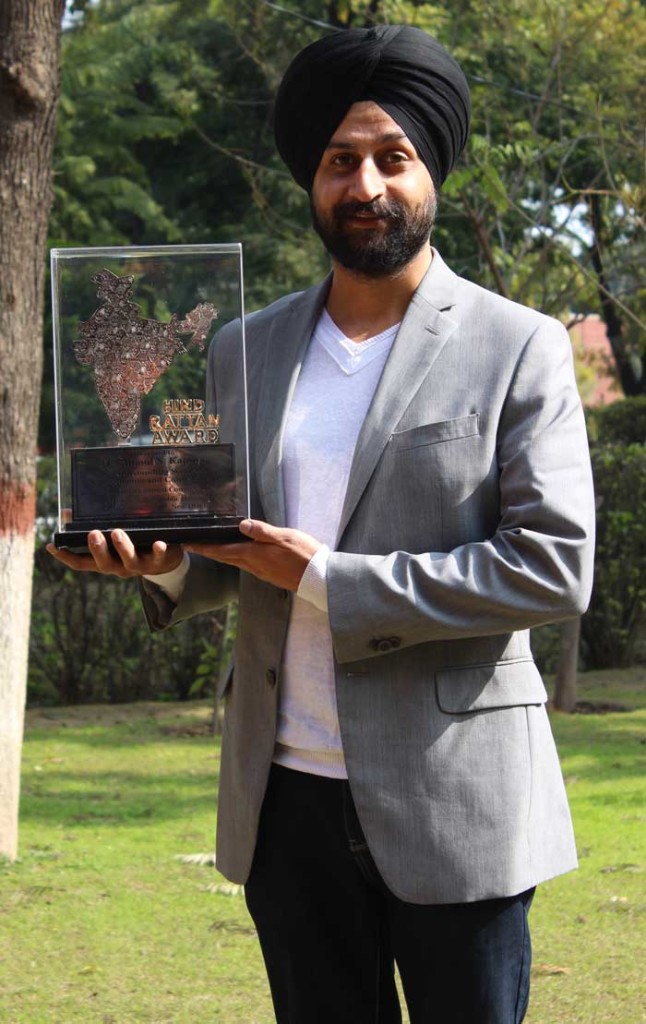 NewZNew (Chandigarh) : Initial studies from hometown Nabha, advanced knowledge from Russia, years of struggle in Canada and now serving humanity so that everyone could live a healthy life, meet Dr. Anmol Kapoor who has made nation proud. Although a heart specialist by profession, Dr. Kapoor keeps citizens aware about every aspect of good health. Recognizing his service attitude, 'NRI Welfare Society' has honored him with 'Hind Ratan Award'. First women Lok Sabha speaker Meira Kumar handed over the award to Dr. Kapoor in a recently held ceremony in New Delhi.
Heading a pharmaceutical firm GNova Biotech in Chandigarh, Dr. Kapoor's younger brother Parminder Kapoor told the media about this achievement. He told that along with his medical practice in Alberta (Canada), Dr. Anmol Kapoor has also established an NGO named 'Dil Walk Foundation', through which he makes people aware of keeping good health. Dr. Kapoor said that we organize free medical health checkup camps where people are given free medical advice along with the do's and don'ts of a healthy lifestyle. Not only health camps, we also do research work. Soon we are coming up with a health magazine too.
Apart from the medical field, Dr. Kapoor has another face too. He has produced a Punjabi film 'Patiala Dreams' which did good business at the box office. Very soon he is going to start a film which will promote girl education in the country. Talking about the project, Dr. Kapoor told that the film will hit the floors this April and it would be a Bollywood-cum-Hollywood project. The whole crew will come from overseas and we will shoot in rural areas of Punjab and Rajasthan. Known people from Bollywood are willing to be a part of this project. We will formally announce the film in coming days.
The NRI Welfare Society is working under the aegis of Indian Government from last 34 years. Every year almost 1000 nominations are received for this award and about 15 to 20 people are honored. Dr. Kapoor said that I am glad to know that the government is keeping an eye on the good deeds of NRIs and honoring them too. This would certainly motivate all to do better.
Belonging from Nabha, 40-year old Dr. Kapoor studied in his hometown initially. He then moved to Russia for advanced medical courses. After spending 7 years there, he decided to move to Canada where he became a heart specialist after years of struggle. Dr. Kapoor is living in Canada from last 14 years now and he keeps visiting his home country.