The IIC representation, submitted to MoS Finance Shri Jayant Sinha, appeals to the government to stimulate the impact investment ecosystem

Impact investment is estimated to cross $6 billion, or Rs 40,000 crore by 2020, while the annual figure is likely to exceed $1 billion in the next five years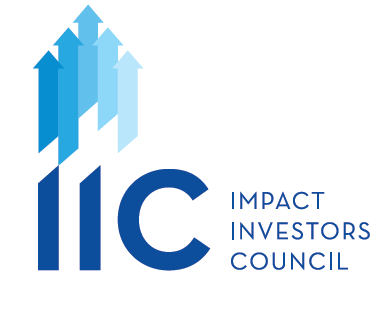 NewZNew (New Delhi) : Impact Investors Council (IIC), an industry body to promote impact investing in India, today submitted a representation for the forthcoming Budget to the Minister of State for Finance, Shri Jayant Sinha, on behalf of the investors and social entrepreneurs, seeking recognition for the Rs 10,000-crore sector, and easier financing for social enterprises.
Impact Investors invest in social enterprises, which are working to create social and environmental change in the country. Impact investing essentially involves investing with the implicit intention of generating positive social impact along with a return on capital. It ends the old dichotomy, which saw business as simply a way to make profit, while social progress was best achieved through charity or aid.
Impact investment has been growing at a rate of 27%in India over the last seven years, and 30+ impact investment funds in the country have invested a cumulative amount of $1.6 billion in 300+ social enterprises and across a range of industries such as financial inclusion, agribusiness, healthcare, education and clean energy, among others[1].
Social enterprises in India have exemplified the power that businesses can do 'good' while creating value for themselves. However, they have found it challenging to source institutional capital, especially in their initial years. Impact investing has played a key role in filling the crucial gap of financing social enterprises in India.
"Impact Investors have used the power of financial markets and ingenuity of social entrepreneurs to build Rs 10,000 crore impact investment industry with a promise to exceed Rs 6,000 crore annually by 2020. The industry helps bridge our national social investment gap while serving the poor and underserved. Therefore, IIC is requesting the Government to partner us and help galvanize the impact investment eco-system," said Amit Bhatia, Chief Executive Officer, IIC.
In its first ever member-only convention, the board members of the council presented the priority areas that need immediate attention from the government to boost the impact investing activity in India. IIC requested for the following:
Official recognition of impact investors, social enterprises and IIC
Review of social venture fund (SVF) guidelines
Extending priority sector lending to social enterprises
Increasing access to External Commercial Borrowing (ECB) funding by social enterprises
"Panel Member" on the high level committee on Corporate Social Responsibility (CSR) and social impact assessment measures.
The number of impact investors-funded social enterprises is expected to reach 1,000 by 2020. The staggering growth is on the back of impact investment, which is estimated to cross $6 billion or Rs 40,000 crore by 2020, while the annual figure is likely to exceed $1 billion in the next five years. The cumulative investment of Rs 10,000 crores positions India as one of the largest impact investment destinations in the world[2].
IIC is working towards the goal of reducing information asymmetry in the impact investing sector. The council has helped in establishing a working definition of impact investing that outlines the contours of impact investing and an impact investor in India. It has also put forth a comprehensive view on the quantum of impact investing across years, sectors and stages of enterprise growth. In addition to these activities, IIC is currently working towards developing national standards for impact assessment and measurement.