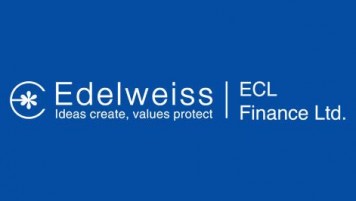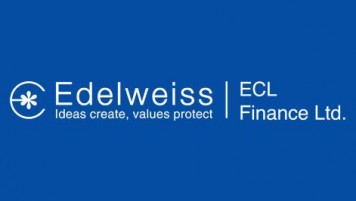 NewZNew (Chandigarh) : ECL Finance Ltd(ECLF), the NBFC arm of Edelweiss Financial Services Limited, today announced the public issue of Secured Redeemable Non-Convertible Debentures (NCDs) of the face value of Rs. 1000 each, aggregating to Rs. 4,000 million, with an option to retain over-subscription up to Rs. 4,000 million aggregating to a total of Rs. 8,000 million.
The funds raised through this Issue will be used for onward lending purposes and forrepayment of interest and principal of existing loans. The NCD issuance will help the company increase its liability duration as well as strengthen the ALM profile.
The NCDs offer investors an opportunity to lock in at an interest rate of 10.15% p.a.with a monthly interest option or an interest rate of 10.60% p.a. with anannual interest option for the 60 months tenure. The effective yield in the monthly option works outto 10.64% per annumwhereas it works out to 10.60% for the annual and cumulative option for the 60 months tenure.Under the cumulative option, investors will get 1.655 times of the invested amount at maturityfor the 60 months tenure. The NCD offer also includes a 36 months tenure optionfor which the effective yield works at 10.47% p.a, where as in annual and cumulative option it works out to 10.45%. Please refer to the Offer Documents for more details.
The NCD offering has received 'CARE AA' (Double A) and 'ICRA AA (Outlook: Stable)' rating indicatingthat the instruments with this rating are considered to have a high degree of safety for timely servicing of financial obligations and such instruments carry very low credit risk (please see footnote on CARE and ICRA).
ECLF's Annual Income & PAT have grown to Rs 8,123 mn &Rs 1,600 mn in FY14 from Rs6,506 mn &Rs 1,212 mn for FY13 respectively. The Loan Book has grown significantly with a four year CAGR of 43% upto FY14.
 Axis Capital Limited and Edelweiss Financial Services Limited are the lead managers for this NCD Issue. The issue opens on February 26, 2015 and closes on March 16, 2015 with an option of early closure**.The NCDs will be listed on BSE Limited and National Stock Exchange of India Limited to provide liquidity to the investors.
       About ECL Finance Limited:
Incorporated in July, 2005, ECLF is an NBFC arm belonging to Edelweiss Group
Established brand and parentage of Edelweiss Group, India's prominent financial services conglomerate with a diverse set of businesses
Professional and experienced senior management team
Minimized concentration risk by diversifying the product portfolio and expanding the customer base
Built on a scalable platform for our SME finance business
Products include Corporate Finance, Structured Finance, loans against property, loans against securities,  Real Estate Finance loans, Public Issue financing, SME Finance and other financial products.
Consistently low levels of Net NPAs
Diversified its sources of liabilities through two public issues of NCDs in  2014
Network of 13branches with an employee strength of 380, as on Dec 31, 2014