Education is the passport to the future – Maqsood Ahmed: Education is the passport to the future, for tomorrow belongs to those who prepare for it today, said Managing Director of Nizamia Education Group Maqsood Ahmed.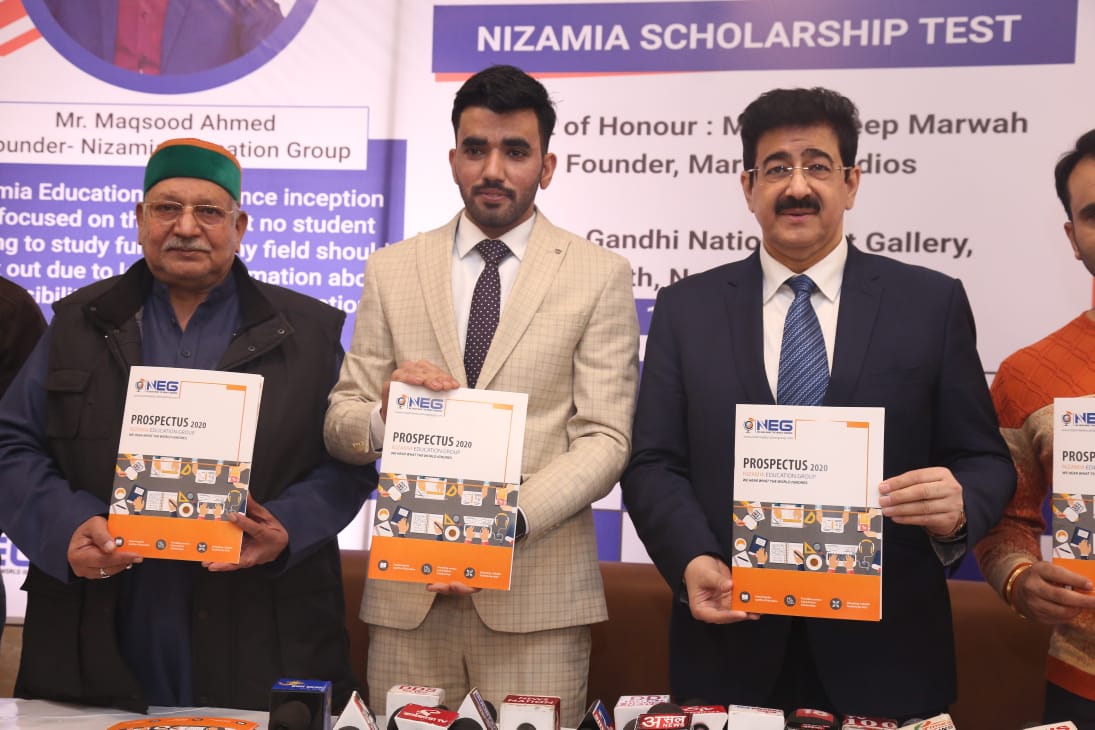 He belongs to the beautiful state of Jammu & Kashmir. He did his schooling in Jammu & Kashmir and post graduation from London School of Business, Singapore. After coming back to India he realised the need of educational opportunities in Jammu & Kashmir which led onto the establishment of coaching centre and then of the educational trust.
Maqsood Ahmed started the journey in the field of education, Focusing on the states like Jammu and Kashmir, Bihar and the seven sisters of India- Arunachal Pradesh, Assam, Manipur, Meghalaya, Mizoram, Nagaland, Sikkim and Tripura. In the midst of lacking education in Jammu and Kashmir, NEG started as a coaching centre, preparing students for the competitive world.
Maqsood Ahmed Said, Talent has no limits; it's just a matter of recognition and platform. Our mission is to tap the talent in the states and give them a platform to shine.  To achieve our mission we are conducting a scholarship test. About 300 selected students would be awarded with full scholarships.
We are giving 2000 laptops & 3000  tablets to qualifying students. Partial scholarships are also being awarded to 150 students. We took the initiative for Pollution free India – Eco Friendly India & around 50 cycles to the students have been given in the state of J&K and Manipur. NEG try to learn maximum about the student — their background, interests, goals and ambitions. To make it even more refined and clear, we take on some tests and counseling sessions.
Education is the passport to the future – Maqsood Ahmed
NEG  have 10 branches all over India and collaboration with about 100+ universities across India. NEG has successfully transformed the lives of  7000 students. Their aim is to touch the lives of 1,00,000  students and impart education by the year 2025.