Entrepreneurial couple celebrates daughter's birthday in a unique way. Starts self funded NGO – "NEW INDIA"
In a distinctive initiative, Bangalore based leading businessman Mr. Vijay Tata and his wife Mrs. Amrita Tata celebrated their daughter's birthday in a memorable way for many. They announced the launch of their dream project, "NEW INDIA" – a self funded NGO, and gifted Rs 200 crores towards building of cashless cancer care hospital for underprivileged. Actor Emraan Hashmi graced the occasion with his presence. The unique attribute about NEW INDIA is that it is self funded and it won't accept funds from anyone.  The couple has been sheltering 40 kids for 6 years and the dream got bigger to give back to society, which gave birth to NEW INDIA.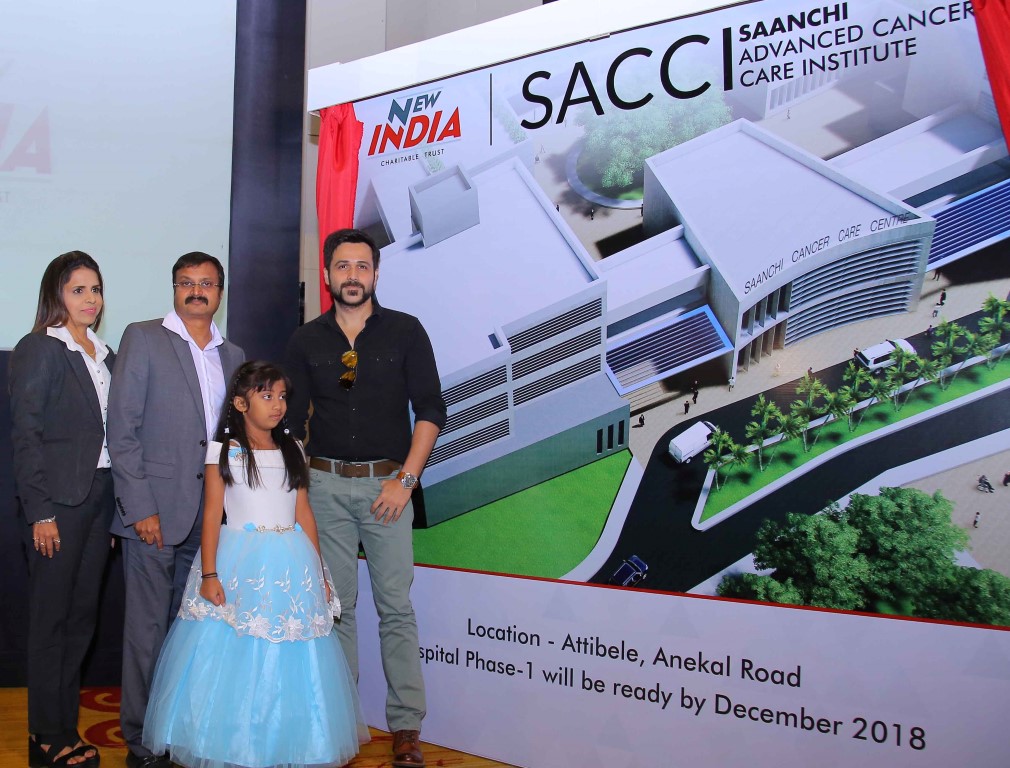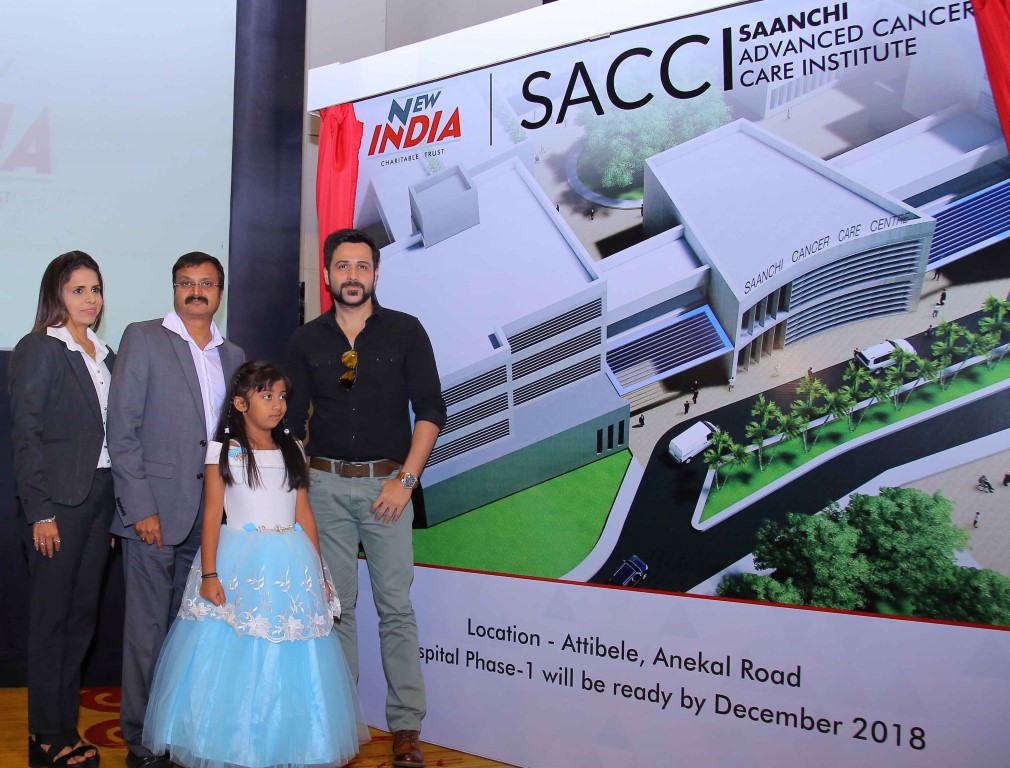 NEW INDIA – A nonprofit organization will be completely self funded by Mr Vijay Tata & Mrs Amrita Tata and will focus on creating a new hope for the betterment of underprivileged. It aims to cater women, children, critical illness and stop-rape initiative to bring justice to rape victims and help them resurrect their lives. As the first initiative by NEW INDIA, it has already pledged 50 acres of land worth Rs 100 crores in Attibele-Anekal Road, Bangalore to the trust. Additional Rs 100 crores will be used towards construction of the super-specialty cancer care hospital. All underprivileged cancer patients from across India will be treated completely free of charge. This will be the first cashless hospital across India.
Inaugurating the NGO, Bollywood actor Mr. Emraan Hashmi said, "I have very closely seen the pain which cancer patients and their family goes through. NEW INDIA's initiative to create new hope for poor cancer patients is worth appreciating and I am glad that individuals like Mr Vijay Tata and Mrs Amrita Tata are coming forward to take this novel step."
The entire hospital will be of 150 beds and will be completed in different phases. The initial phase will be ready by December 2018. It will be state of the art infrastructure with renowned oncologists and consultants on board. Entire hospital project will be designed by a UK based Architect and Engineering firm, BDP, formerly known as Building Design Partnership. It's a firm of architects and engineers employing over 900 staff in the UK and internationally. Entire project from planning to execution will be executed by BDP.
This project is founded by Vijay Tata and Amrita Tata, leading entrepreneurs from Bangalore who are on a mission to make a difference and touch lives through "NEW INDIA" and its underlying movements. This NGO aims to be working together with partners and local communities in various part of India at grass root level to understand the key issues and work in best possible way to eradicate or minimize the cause. The NGO is open for collaboration with local NGO's and volunteers across India to make this a mass movement. Though the organization is self-funded but it seeks the support of our fellow Indians to spread the message, support our cause and volunteer in the New India Movement.