The 13th edition of ENGIMACH, a colossal exhibition showcasing advances in engineering, material handling, automation and machine toolswill be held from December 6—10, 2017 at The Exhibition Centre in Gandhinagar, Gujarat.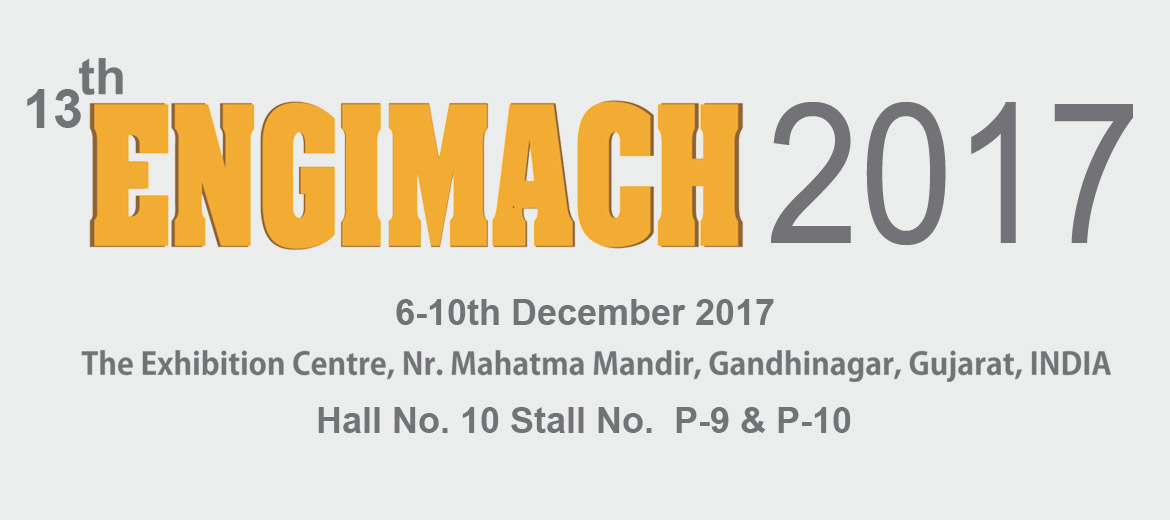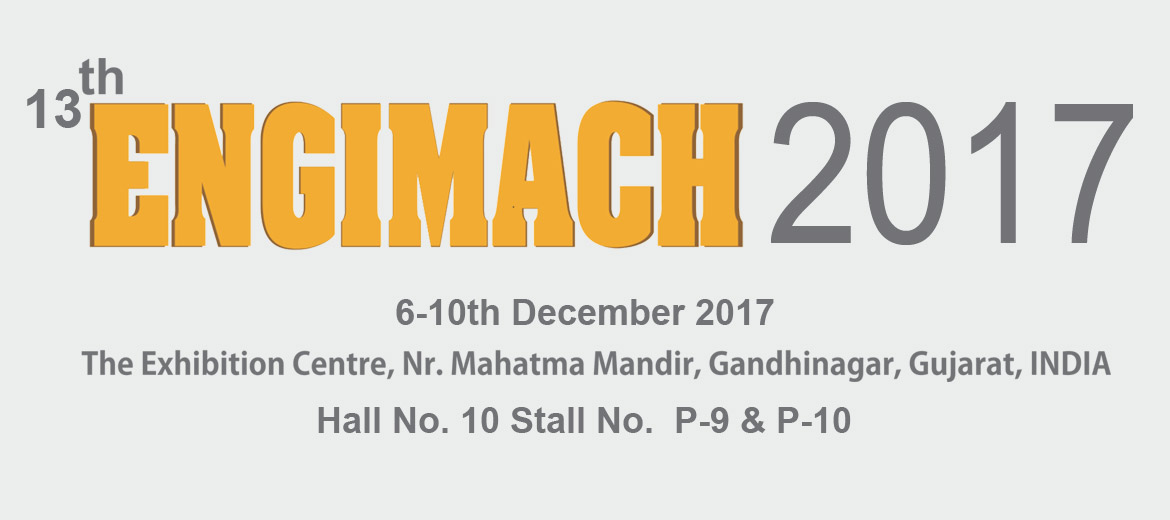 As in earlier editions, it promises to showcase technological prowess, trends and landmark innovations in products and processes.Over 500 exhibitorsare slated to actively participate from 32 countries. These include countries such as Japan, Korea,China, Taiwan, Singapore, Australia, UAE, Germany, Italy, Spain, France and USA.
ENGIMACH has been recognized as an apt platform for forging business tie-ups and facilitates knowledge exchange. It allows industry stakeholders a peek into lucrative investment opportunities andis geared to set higher milestones and sharpened standards and accumulative and exponential growth at its core.
The event provides an environment where industry professionals can assess and compare drivers of the latest products and services. The exhibition is a business-to-business show that has been designed to support and showcase everything that is great about the engineering and machine tools sector.
The engineering sector in India has witnessed a remarkable growth over the last few years driven by increased investments in infrastructure and industrial production.
"Platforms and forums like ENGIMACH help consolidate a hold on key Indian markets and provide a big push to the government's 'Make in India' campaign. An integrated manufacturing facility incorporates the latest technology and combines it with the best practices. For nearly 20 years now, ENGIMACH has successfully surpassed benchmarks it set in every edition. It is a landmark event for the manufacturing industry and showcases the engineering marvels the world over. As organizers, our objective has been to initiate a global exchange of knowledge and we hope to do it this time as well," said.
Among prospective participants are eminent companies like Ace Micromatic Machine Tools Pvt Ltd. , Agarwal Fastners Pvt. Ltd. , Ajan India , Atlas Copco (India) Limited , Baker Gauges India Pvt. Ltd. , Batliboi Limited , Beckhoff Automation Pvt. Ltd. , Birla Precision Technologies Limited , Carl Zeiss India (Bangalore) Pvt. Ltd. , Cosmos Impex (India) Pvt. Ltd , Delair India Pvt. Ltd. – Puriflair India Pvt. Ltd. , Energy Mission Machineries (India) Pvt. Ltd. , Erhardt + Leimer India Pvt. Ltd. , Fanuc India Pvt. Ltd., BFW, Makino, Mac Power CNC, Askar Micronand Faro Business Technologies (I) Pvt. Ltd.
Festo India Private Limited , Fibro India Precision Products Pvt. Ltd. , Giovenzana International B.V. , Gma Garnet Middle East Fze , Hexagon Metrology India Pvt. Ltd. , JyotiCnc Automation Ltd. , Kaeser Compressors (India) Pvt. Ltd. , Karcher Cleaning System Private Limited , Lakshmi Machine Works Limited , Leister Technologies India Pvt. Ltd , Mag India Ias Pvt. Ltd. , Mahr Metrology India Private Limited , Mitsubishi Electric India Private Limited , Mitutoyo South Asia Pvt. Ltd., Renishaw Metrology Systems Limited , Siemens Ltd. , Suhner India Private LimitedTal Manufacturing Solutions , Korloy India Tooling P Ltd , Tsugami Precision Engineering Pvt. Ltd. , Tungaloy India Pvt. Ltd. , Haas Autotmation India Pvt. Ltd., and Marposs India Pvt. Ltd. will be among other key participants making a mark.
ENGIMACH will serve as an open marketplace to source ideal solutions. Around 1,00,000visitors and beneficiaries are expected to throng the venue.
Over the years, ENGIMACH has been one of the prime contributors to the development of the machine tools industry, aiding the growth of technology that spearheads engineering excellence, innovation, quality and reliability.
The event is supported by Machine Tools Manufacturers' Association, Rajkot, Ludhiana Machine Tools Manufacturers' Association, Ludhiana and National Small Industries Corporation (NSIC). Engineering Export Promotion Council (EEPC) is the Technology Partner. The Diamond Sponsors are HAAS India, AjanCNC while the Gold Sponsors are Energy Mission Machineries (India) Private Ltd. Award is by N P Label – The Label Leader.