NCC day was celebrated in the DAV College Sector 10 Chandigarh on 24th November, 2017 by NCC unit of the college. The chief guest for the occasion Col. SPS Garcha alumni of National Defence Academy was welcomed with a floral bouquet by senior professor Avaninder Chopra. He addressed the cadets and motivated them with his experience in the Armed Forces.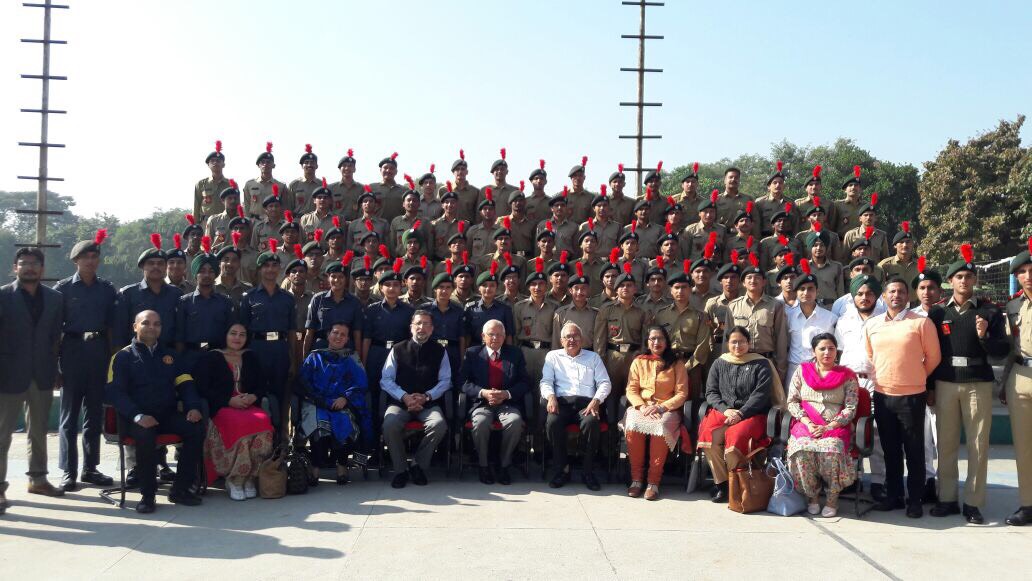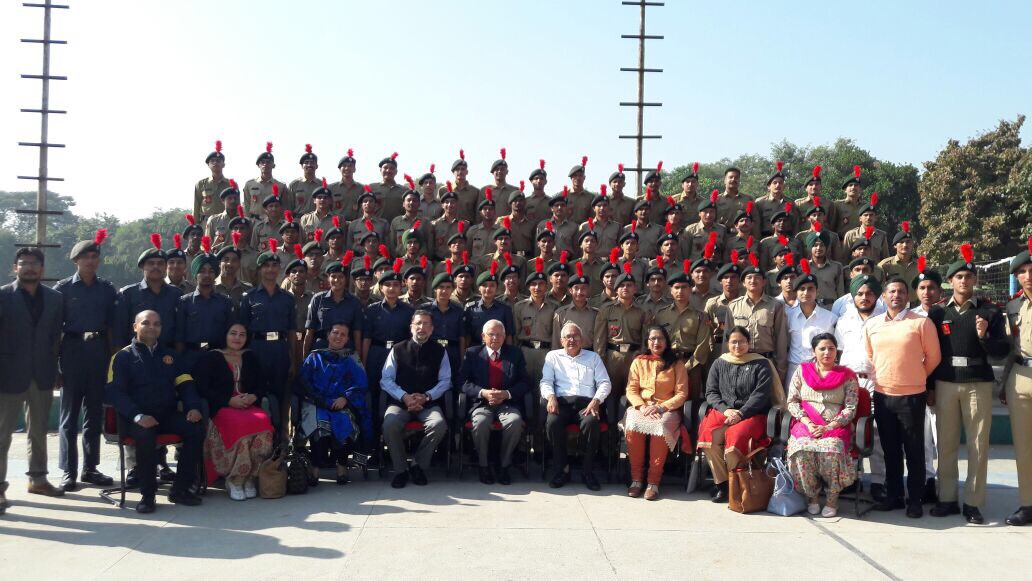 He also imparted the rudimentary skills and training in handling of weapons of various types and make them physically tough such that they could face the hardship easily.  He also advised the cadets to have the feeling of comradeship courage, honesty and above all the patriotism. He also gave valuable suggestions for facing SSB and interviews in Armed forces. He was commissioned on 27th June 1965 and was posted as GTO,  DAAG and Interviewing officer in different parts of the country during his 31 years of service.
The impeccably dressed NCC cadets gave some beautiful performances like NCC song, Skit on Cpt. Vikram Batra and Group song. Many faculty members were also present during this event. The day was full of enthusiasm and curiosity among NCC cadets. The former ANO Major Dr. R.P Singh was guest of honour and he addressed the cadets and motivated them during this celebration of NCC day.