Everything to know about comprehensive car insurance: We all spend time hunting for the jazziest and powerful car with vibrant colors but rarely think about its safety and upkeep. Car insurance is one of the vital things which every car owner should have.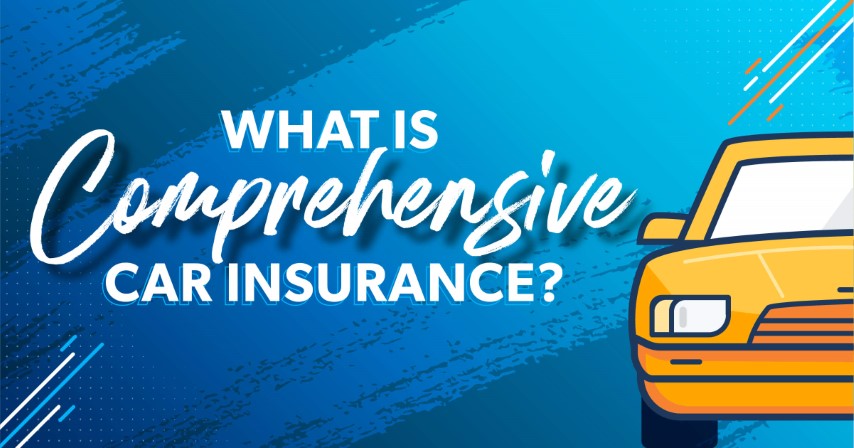 Nowadays, you can even buy car insurance online. All you need to do is calculate IDV for car and get it insured for its maximum value. In this blog, let us try to explore more about car insurance comprehensively.
Insured Declared Value (IDV)
The value of your car insurance entirely depends on its IDV. This is the maximum value that an insurer will pay you for any damages caused to your car. The IDV is usually equivalent to your car's market value, but the same is not constant.
Whenever you buy a new car, IDV is calculated on the showroom price. Remember that when you renew the insurance after a year and calculate IDV for car, it will be reduced due to your vehicle's depreciation rate. Hence, IDV equals manufacturers' listing price minus depreciation. This applies even if you buy or renew car insurance online.
Comprehensive Vs. Third-Party Insurance
Most people fail to understand the difference between the two insurances. Third-party insurance is something that protects you against any third-party damages or loss made to your car, whereas comprehensive covers it all. Comprehensive insurance covers even the damages caused by you to your car. In India, it is mandatory to have at least one basic insurance which covers third-party damages. Failing to do so makes you a defaulter and leads to traffic fines and prosecution. There are chances of your license also getting disqualified.
Is Comprehensive Car Insurance Worth?
Well, the answer is quite simple. One should buy the same as it covers all your damages, including theft, natural and human-made calamities. Comprehensive insurance covers not only third-party damages but also others very comprehensively. Hence, having one is always a wise decision. At the same time, you may consider third-party insurance when is car's value is depreciated highly.
Key Benefits of Comprehensive Car Insurance
●       Exclusive Coverage
The exclusive benefit of having comprehensive insurance is that it gives extensive coverage to your car. It allows you to save a hefty amount on maintaining and repairing your car in case of any mishap or accident.
Click here for more details on accidental coverage – https://www.newznew.com/a-car-insurance-policy-is-more-than-just-accidental-cover/
●       IDV Customisation
Many insurance companies give you an option to customise IDV when you buy car insurance online. As customisation will affect your premium and claim amount, calculate IDV for car wisely. You can always use an IDV calculator to calculate the insured declared value of your vehicle.
●       Zero Depreciation Protection
The zero-depreciation option is a beneficial add-on when you buy comprehensive car insurance. This add-on avoids depreciation in parts of your car, allowing you to get more amount at the time of claim.
Click here to read : 7 Reasons why you should include Zero Depreciation Cover in your Car Insurance Policy
Ways to Reduce Comprehensive Car Insurance Premium
●       Refraining from Small Claims
You can save on premium if small claims are not made during a year, which will help you accumulate a No Claim Bonus (NCB). NCB allows you to avail discounts on next year's renewal premium.
●       Comparing Insurance Plans Online
It is always better to compare various insurance plans before buying one for you. Comparing all the online plans will help you choose the plan that best suits your pocket and your car's coverage.
●       Installing Anti-Theft Devices
Installing anti-theft and related security devices in your car will prevent theft and damages to your car to a more considerable extent. In such a scenario, you will have to pay a lower premium for your car's insurance.
Though there are many benefits of having comprehensive car insurance, you should also understand that certain exclusions are also there in it. A few exclusions are driving drunk and without a license, negligence, consequential damages, etc.
Wrap Up
After going through this read, you must now understand how vital comprehensive car insurance is. The comprehensive car insurance gives your car overall protection and peace of mind. With the ease of purchasing car insurance online, you can now avail the services at your doorsteps.
The one crucial thing which you should keep in your mind while opting for insurance is to calculate IDV of car wisely. Along with all other things, you should also assess your car's age and its covering need for add-ons. Depending on your car usage, you will be at a better place to decide whether you should go for comprehensive or only third-party insurance.