Faith and wisdom demand sacrifices – Kirpa Sagar : "How does God-realization transform into  love, faith and peace, is a matter of top priority for Nirankari Mission." said Mr. Kirpa Sagar Ji,  Member Incharge, Press and Publicity, Sant Nirankari Mandal from Delhi, here today at Sant Nirankari Satsang Bhawan Mauli Jagran Road Manimajra.  In the 3rd Zonal Samagam, thousands of devotees from 38 branches participated in the congregation.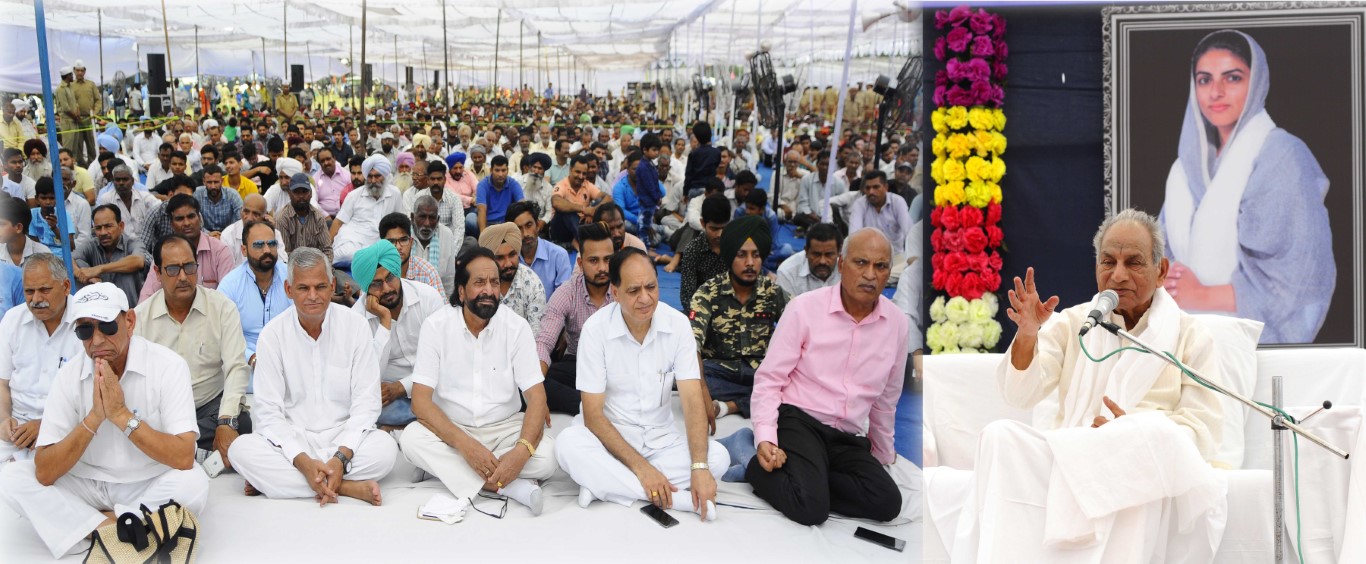 Formerly, Registrar of Newspapers for India and Additional Director General (News) AIR, Mr Kirpa Sagar Ji appealed to Nirankari followers in particular and public in general to honour and promote the lofty humanist traditions present in Indian spiritual heritage.
"Faith and wisdom go together, and sometimes demand big sacrifices, he continued, however, this spiritual development is the result  of undivided sincerity and commitment."
 He further said, "The enlightened persons' mindset gradually undergoes a qualitative change, thereby making them humanist and cosmopolitan personalities."
Quoting the present spiritual head of Nirankari Mission Satguru Mata Sudiksha Ji Maharaj, Mr. Kirpa Sagar Jiexhorted country's youth to lead the nation with the highest human values through modern communication technologies.
Sant Nirankari Mandal, Zonal Incharge Mr. K. K. Kashyap in his welcome address highlighted the Mission's top position in blood donation over the globe. He said, "Sant Nirankari Charitable Foundation is contributing quite sizeably to India's development in terms of health, education, social welfare and disaster management." He added that 5 lakh men, women and children in Chandigarh Zone had already been blessed with God realization. They belong to different faiths, cultures and social strata in the districts of Ropar, Mohali, Chandigarh, Panchkula and Sirmour.
In his vote of thanks, Sant Nirankari Mandal's Chandigarh Sanyojak Mr. Navneet Pathak Ji gratefully referred to sincere cooperation extended by Union Territory's Deputy Commissioner's Office, Municipal Corporation, Police Administration for their timely and comprehensive services.
The galaxy of distinguished speakers and singers including Sh. Devinder Kumar Bhajni Ji, Mukhi, Manimajra Branch highlighted the value of God realization and the role of Satguru in human life.