Reliance Jio lends support to Swachhata Hi Seva movement : Lending support to the "Swachhata Hi Seva" movement, which aims at generating greater public participation towards cleanliness, Reliance Jio staff picked up brooms and cleaned up a park here in Mohali today. Yesterday too Jio employees along with the staff of parent company, Reliance Industries, cleaned up the area surrounding their office and another park in Mohali.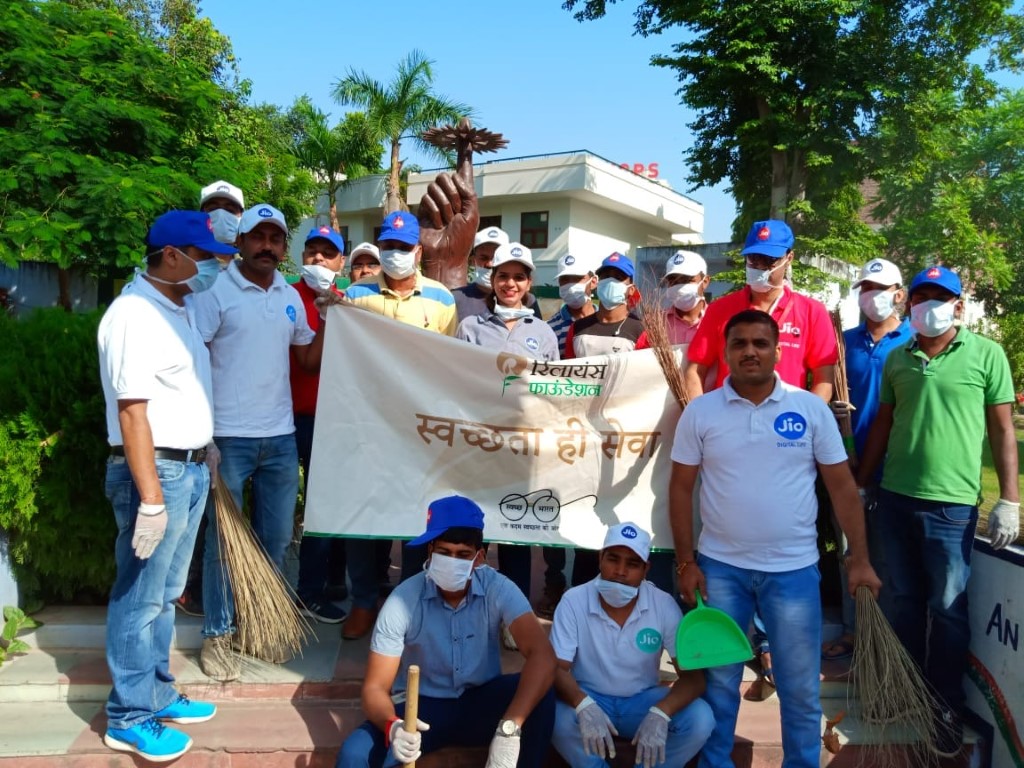 The "Swachhata Hi Seva" campaign, a run-up to the fourth anniversary of the Swachh Bharat Mission, on October 2, 2018 is aimed at bringing together people from various quarters to bring about a positive change in society.
The ongoing cleanliness drive is being carried out by Jio employees across Punjab and Haryana.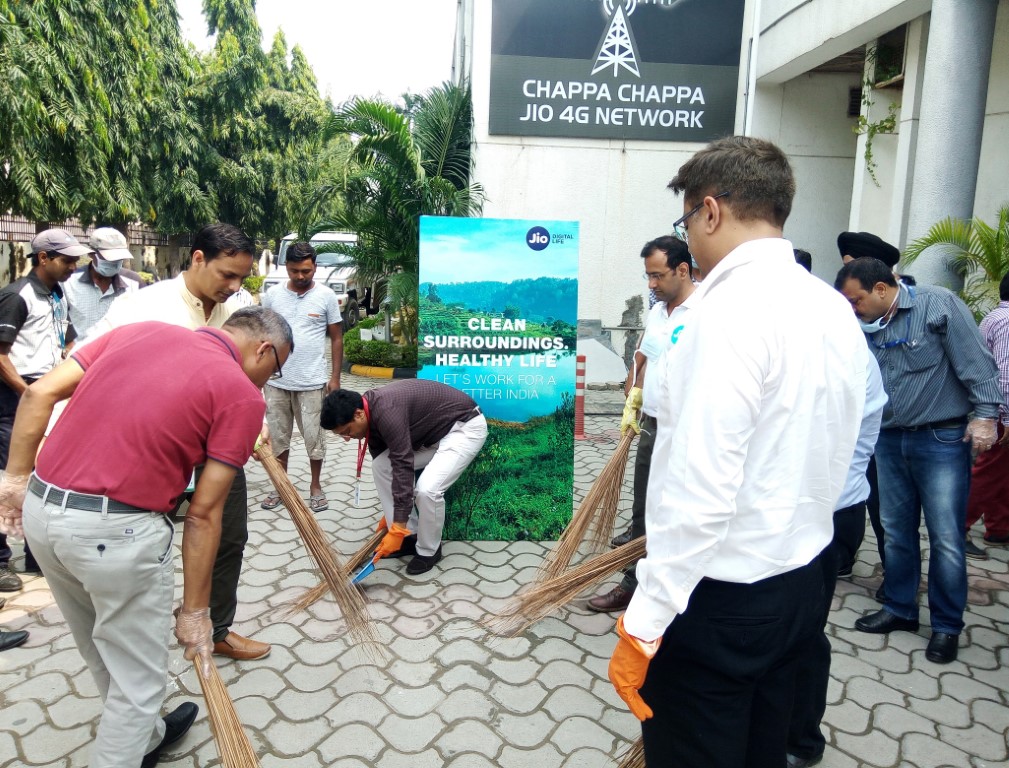 Reliance Jio employees in Rewari today carried out a cleanliness drive in the area outside their office, cleaned up a Shaheedi Samark and held an awareness session on cleanliness for children of a government primary school besides distributing goodies to the kids. Cleanliness drives were also carried out by Jio employees in Hisar and Rohtak which included cleaning the area along a canal and the premises of a government school respectively.