First Chhotu Maharaj dome shaped cinema of Punjab inaugurated in Amritsar: K Sera Sera proudly announces its first ever Dome Shape Movie Theatre "Chhotu Maharaj Cine Cafe" in District Amritsar Punjab.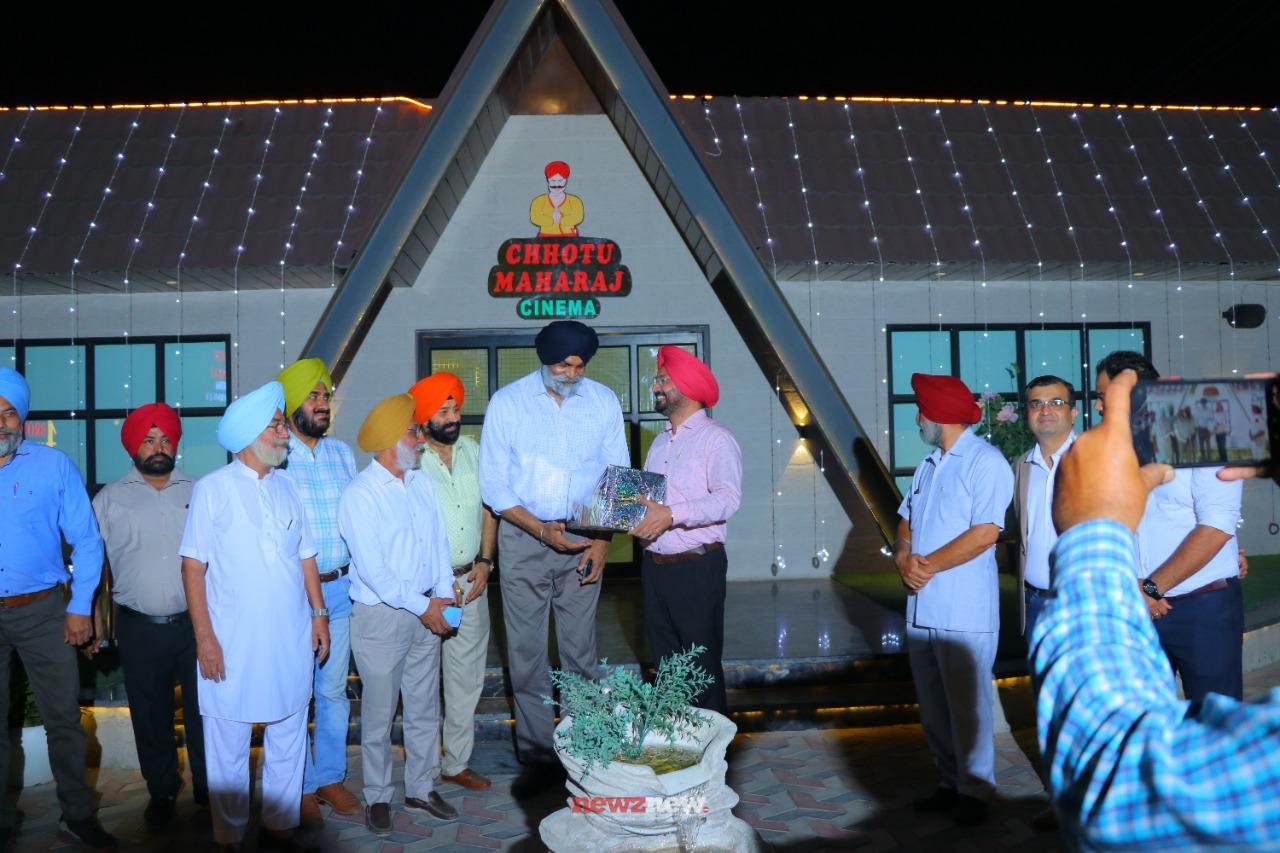 K Sera Sera plans to open 9000 Chhotu Maharaj cinemas across India out of which 200 Chhotu Maharaj Cinemas are to be open in Punjab, Company has signed 20 cinemas in Punjab so far said the Chairman of K Sera Sera Mr. Satish Panchariya.
K Sera Sera is a leading 360 degree Media & Entertainment Company which has verticals in film production, film distribution and exhibition. K Sera Sera Launched its Pilot Project of "Chhotu Maharaj Cinema in 2018 Seeking a massive business opportunity of affordable theaters in tier 2 & tier 3 cities of India.
Chhotu Maharaj itself is a unique opportunity which comes with a minimal investment of 40 to 50 lakh for new entrant looking business of cinema theatre.
From the day of its inception Chhotu Maharaj had received more than 1,50,000 Enquires from all over India, More than 350 Partners have signed Franchisee with Chhotu Maharaj in pan India, with its proven business model added the Chairman Mr. Satish Panchariya.
Chhotu Maharaj is india's fastest growing cinema chain, Chhotu Maharaj the Single Screen Dome Theater consists of 100 seating capacity for its 40ft Cine Cafe & 150 Seats Capacity for its 50ft Cine Café.
With its uniqueness Shape of Igloo Dome Structured Theater is center of attraction for any City, especially with its 2 way curve screen makes it more comfortable viewing experience from any angle of the theater.
The structure is made of "FRP" Material with sturdy and solid positioning makes it more reliable for audience safety and security. Also installation time for this theatre requires 15 days because of its modular structure, which can be relocated easily if required.
A 3 course meal makes and added advantage for audience at affordable price point, 3 course meals and an seat-out restaurant is great hand in glove revenue generation point for all its franchisee.