Floral themes were celebrated in makeovers for year 2023: In sync with the changing trends, these trends were exhibited in soothing colors and floral patterns. The looks set the tone for the season ahead and reflect the latest fashion and makeover trends.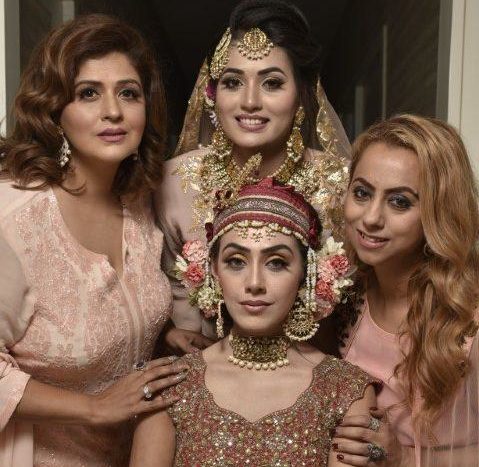 They are all aimed at brides who want to look stylish and elegant at the same time in their wedding. Richa Agarwal, makeover expert, said: "We see most brides wearing bold and traditional colors and makeovers in shades of red, maroon, dark pink, and fuchsia. Instead, we have shown that apart from heavy makeup and traditional colors, a fresh and soothing bridal look can be achieved with light and pastel colors.
At the same time, wearing heavy jewelry as a hair accessory is not necessary. We have created floral hair accessories made with real flowers, color coordinated accordingly, and customized the entire look.
In addition to giving these looks a royal look using silver and golden glitter, we have also shared the exact and easy tricks of photogenic makeup. The first priority of a bride and groom is to share their wedding looks on social media and look picture perfect.
The camera picks up on flaws in makeup quickly, therefore it is essential that makeup is camera-friendly. Keeping this in mind, a special workshop was also held. Keeping these priorities in mind, a lookbook for 2023 and skincare tips were also shared.