Viacom18 Consumer Products, the consumer products arm of Viacom18 and Funbars Hospitality Pvt. Ltd, are all set to extend its iconic line of MTV themed cafes – [email protected] Café at Sector 26 in Chandigarh. [email protected] Café that made its introduction globally by opening in New Delhi two years ago is all set to FLYP the party scene in Chandigarh. A unique concept café complete with a soon-to-begin brewery, [email protected] Café in Chandigarh will have signature cocktails, a one-of-its kind stage for performing artists and a fantastic menu curated and conceptualised by Celebrity Chef Ranveer Brar, Culinary Director at Funbars Hospitality Pvt. Ltd which combines global trends with a distinctly Chandigarhi flavour.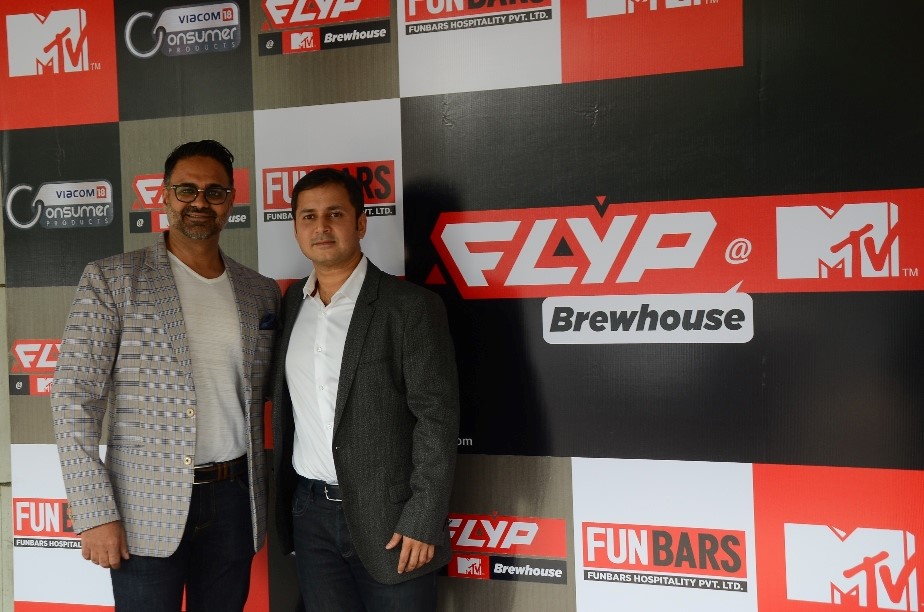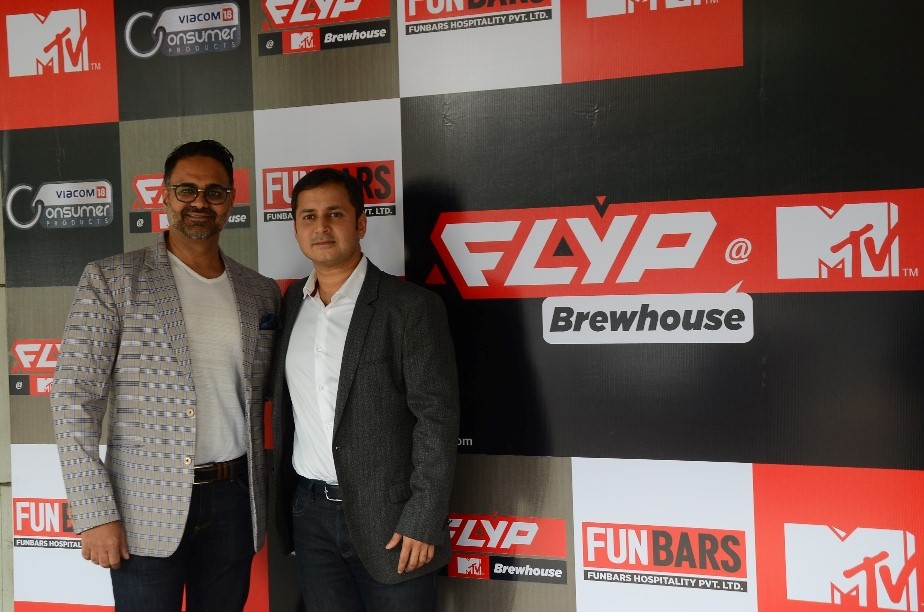 [email protected] Café is known for providing patrons the opportunity to experience MTV in its entirety and interact with it through engaging touch points at the café. In Chandigarh, café goers will be able to sample specially curated entertainment, an exclusive menu combining global flavours with regional delicacies and an exclusive range of cocktails crafted with local and international flavours. A unique facet of the café is that it is an exclusive place to work during the day which FLYPS into a fun place at night. The interiors are quirky yet soothing with colourful installations all around the cafe. One of the most exclusive facts about the place is that there will be lots of live entertainment, gigs, workshops and lots more, paving way for newer talent, along with existing artists. What sets the café in Chandigarh apart from the others is its stage space for performing artists – which is a truck that has been converted into a space to reflect the distinct personality of Chandigarh.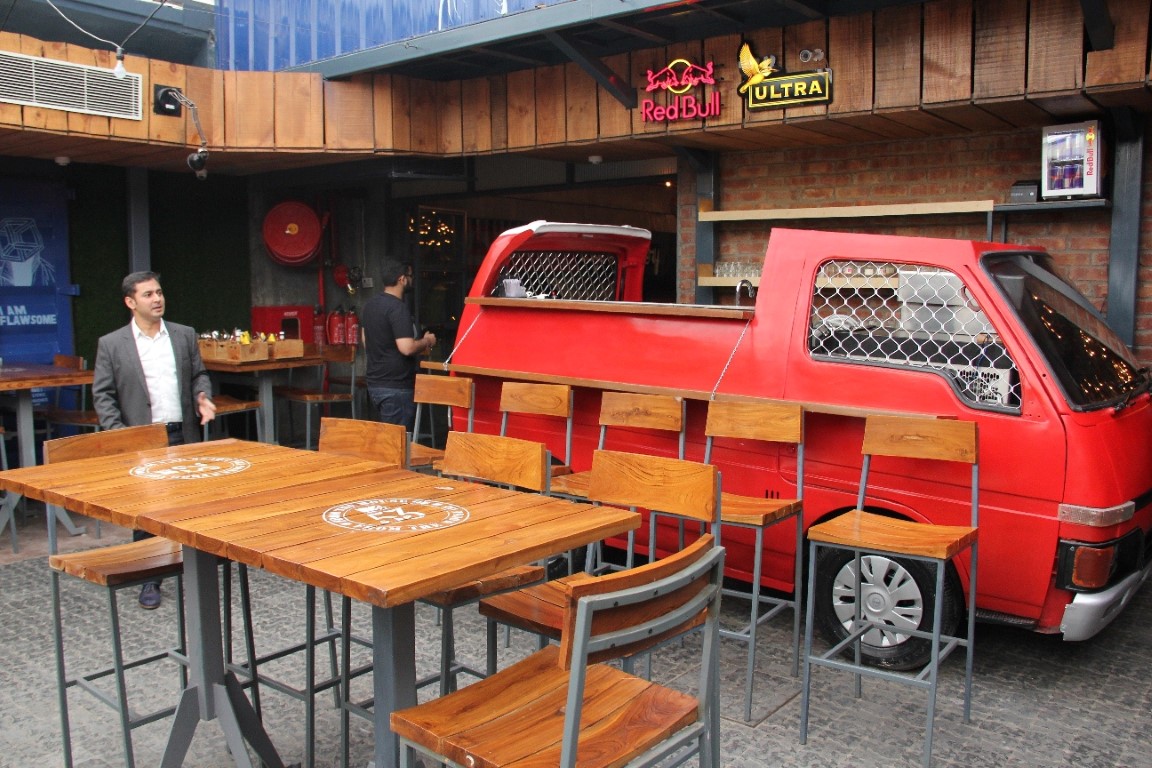 Announcing the launch of the café in Chandigarh, Saugato Bhowmik, Head, Consumer Products and Integrated Network Solutions, Viacom18 said, "Chandigarh is a city that loves to eat, drink and make merry. It was but a natural step for us to extend our line of MTV themed cafes – [email protected] Café – to this lively city rife with young people who are eager to try out new things. While the youth of Chandigarh is known for their global tastes, what really does stand out about them is their deep-rooted love for their city – and that is exactly what we have tried to capture with our café here – a melange of global flavours and local aesthetics – through everything – the food, the drinks, the décor and the feel. Moreover, with the number of artists emerging from this city, we thought it would be great to create a one-of-its kind performance arena for them to showcase their budding talent – something MTV has always taken pride in. I'm sure the people of Chandigarh will fall in love with [email protected] Café just the way they love everything else that's MTV!"
Putting together global and local flavours, Celebrity Chef Ranveer Brar has curated a delightful menu with dishes like Amritsari Fish with Samosa Chaat Salad and Chutneys – a combination of two Punjabi champions on the table, Black Miso Chicken Tikka – inspired from Japanese Teriyaki, Nalli Nihari – mouth-watering and melting Mughal style slow cooked lamb shank and Bruleed Gulab Jamun Cheesecake, amongst others. The menu also boasts of crispy burgers to flavourful pizzas and Asian one bowl meals to choose from. The bar menu is carefully designed to suit Chandigarh's taste buds to some quirky cocktails like Bass Rani – Inspired by EDM artist Nucleya, Sufiyana Dil – a boozy concoction of dill, green apple and coconut, tequila based tamarind zinger – Imli Ka Buts, EMNM – the very potent mixture of two very popular cocktails, a coffee based vodka drink – Jay C to name a few.
Speaking at the event Jasmeet Marwah, Chairman at Funbars Hospitality Pvt. Ltd. tells us, "Besides being a beautiful city, we see Chandigarh as an untapped market with ample opportunity for F&B outlets. The rise of 'work-play-chill' culture in the city is what inspired us to expand our roots to the city. We are looking forward to extend the [email protected] culture to Chandigarh, bringing an edge to the existing entertainment options, providing an exclusive space for the millennial to co-work, along with promotion of local talent being an essential part of the plan. With Celebrity Chef Ranveer Brar, a strong part of our team, curating and designing the food menu, we are positive we'd be loved in Chandigarh as much as we are loved in Delhi and Mumbai. As I always mention, it's not a restaurant space but an experience that we wish to cater to our audience."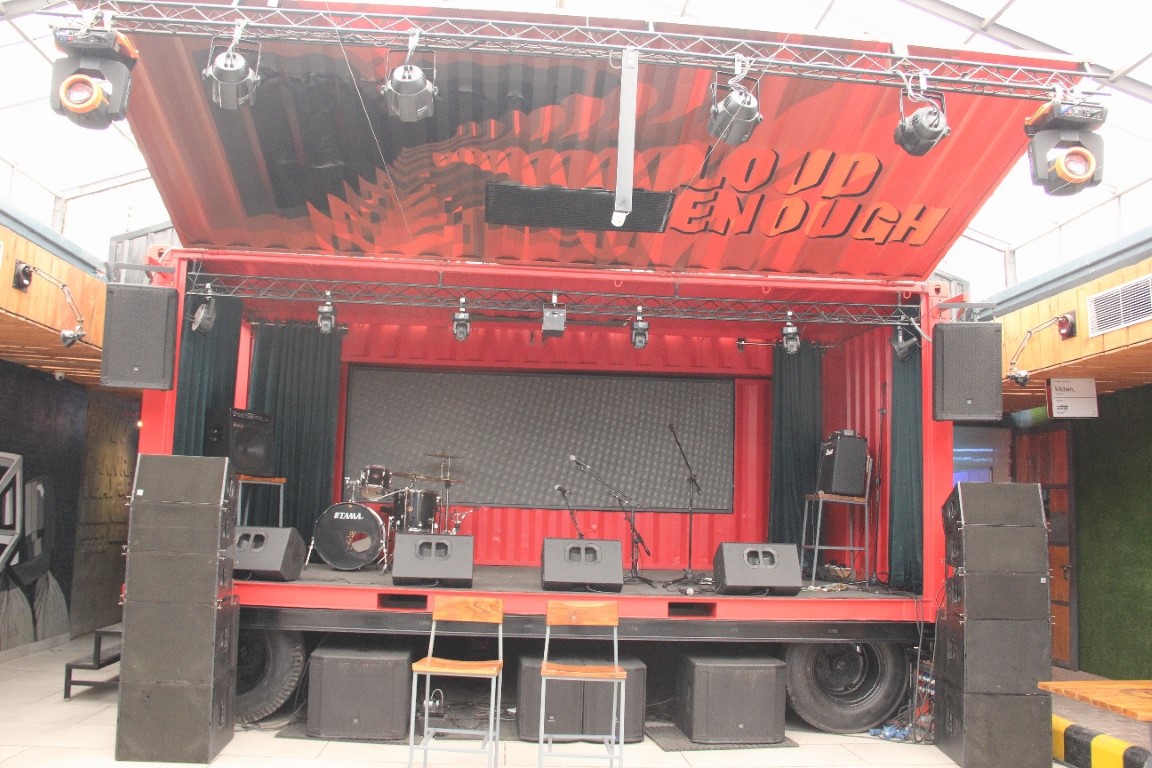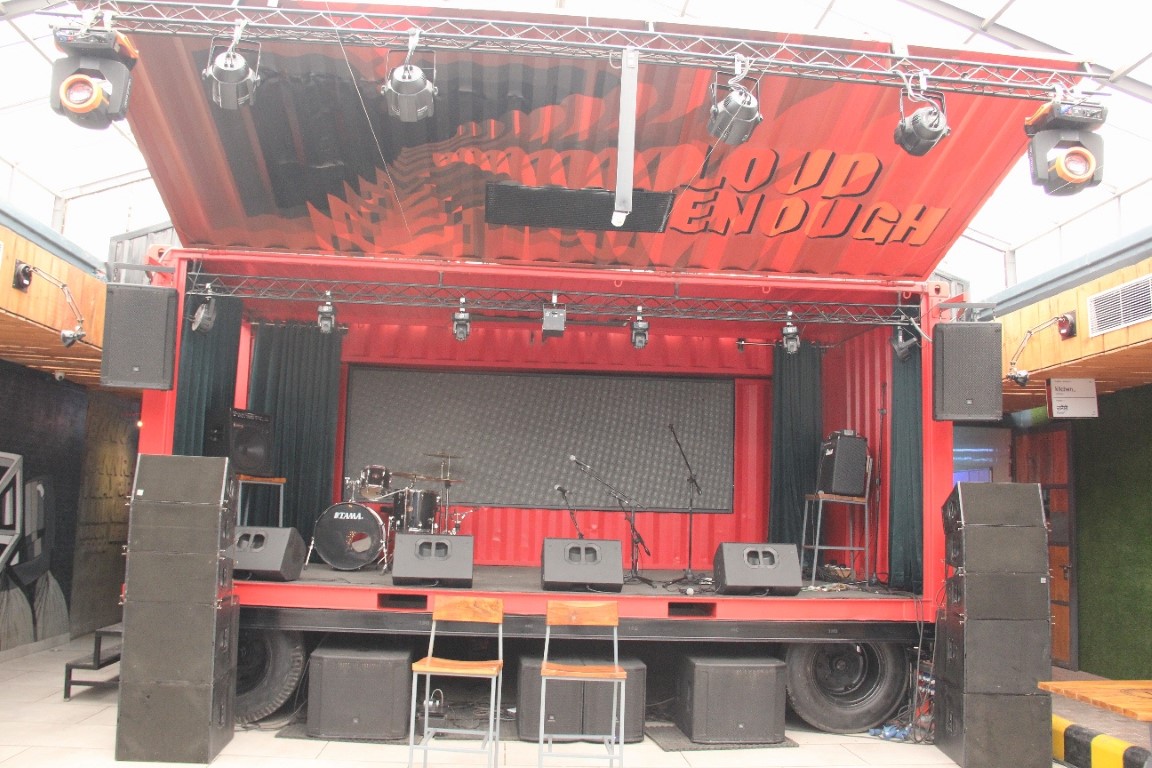 [email protected] Cafe is India's one of its kind space that brings elements of F&B, retail, entertainment, work culture, creativity and community of like-minded people under one versatile and dynamic space that promotes contemporary youth culture. It is an event-centric space/cafe which promotes the idea of community building through a variety of activations based on food, drinks & music. The café is growing rapidly with 3 locations up and running followed by 6 more cafes to be operational by the end of next year in cities like Hyderabad, Noida, Kolkata, Bangalore, Gurgaon, Pune, etc.
Come on and GORGE. GULP. GROOVE. At [email protected] Café at Sector 26 in Chandigarh – Doors open on 3rd November 2017!