To Offer Free Tests, Awareness Counselling during 'Women's Week'
NewZNew (Zirakpur) : JP hospital here today announced free gynae check-up week to mark the International Women's Day. The free check-up will include several important tests like Pap Smear (screening procedure for cervical cancer), Hb Test (Haemoglobin), to be done free of cost, while no consultation fee would be charged from women patients visiting the hospital during the week, which is being observed as 'Women's Week' by the hospital.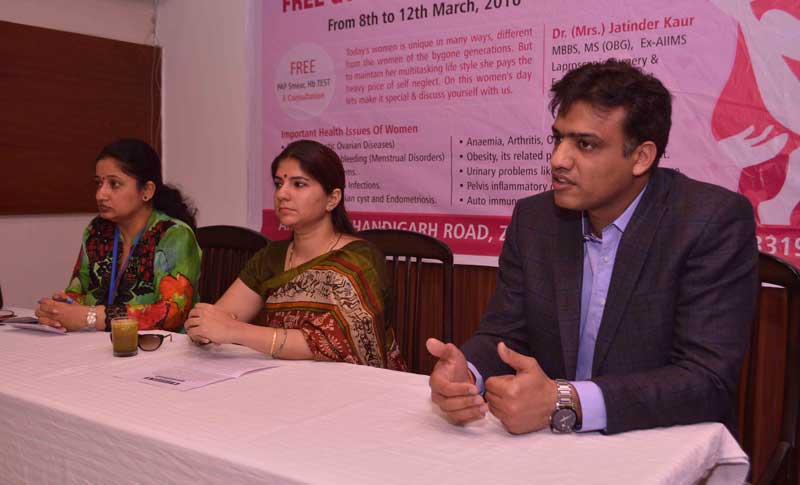 Giving the information here today, Dr. Jatinder Kaur, MBBS, MS (OBG), Head of Gynaecology Department, JP Hospital, said, today's woman is different from the women of bygone generations and to maintain a multitasking lifestyle she often neglects her health, which is why JP Hospital came up with this initiative.
"We will be during the week offering free Pap Smear test, while free calcium and iron tablets are also being distributed on these days", she said. Dr. Jatinder has worked with AIIMS, New Delhi, besides being Laproscopic Surgery and Fetal Medicine Expert.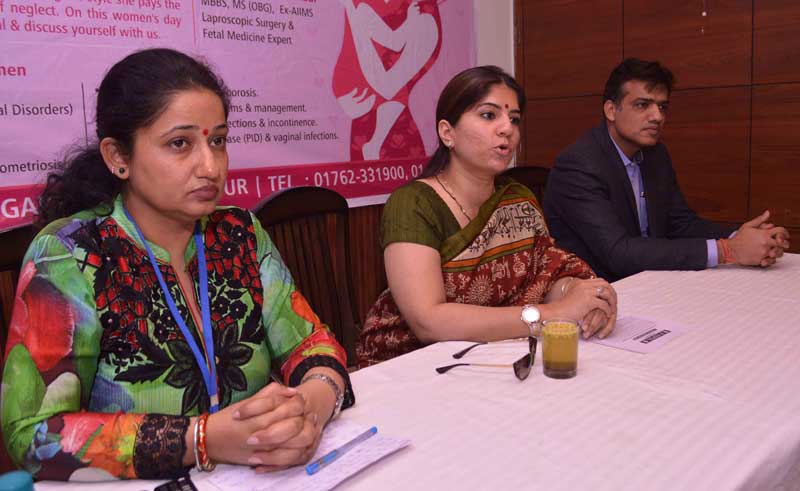 Dr. Jatinder, also a cancer expert, informed, "Cervical cancer is the most common cancer of females in India. Every year 1.28 lakh new cases and 67000 deaths are reported in India. As a part of our women's day celebrations, our team would be reaching out to nearby slum areas to create awareness on the issue, besides also making the women aware about breast cancer, self-examination techniques and also how to prevent it and treat it at the initial stage if someone is detected suffering from it. We must spread the word that cervical cancer is treatable if diagnosed at an early stage through a simple Pap smear test."
The hospital will now be conducting advanced foetal tests for management of any ailment and will also be providing painless delivery options as well, she added while elaborating on the new technologies being introduced by JP Hospital.
Dr. Sandeep Singla, Director, JP Hospital, while addressing the media said during the camp, other important issues of women will also be dealt by distributing awareness material to visiting patients, besides also counselling them through team of doctors at JP Hospital. These would not only include Gynaecology related problems but also ailments like anaemia, arthritis and osteoporosis among women, etc.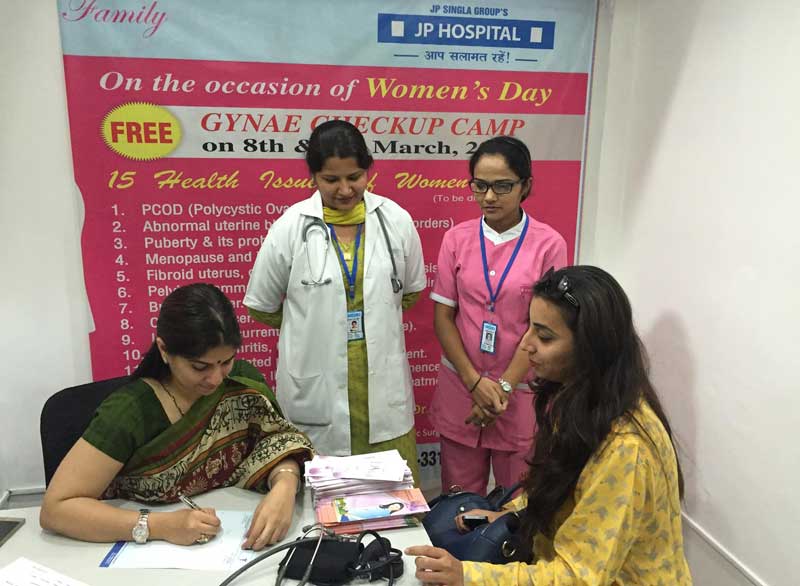 JP hospital is a super speciality hospital on Zirakpur- Chandigarh highway. The hospital provides 24-hour emergency services and caters all kinds of trauma, knee and hip replacements, laparoscopic, bariatric and cosmetic surgeries, state of the art hair transplant, paediatrics, Obstetrics and Gynaecology services. It is fully equipped with dialysis unit, NICU/PICU, and ICU with ventilators.