India's homegrown and men's lifestyle brand Grasim, part of GBTL Limited, today launched its Festive Collection 2017. The conference was presided over by Mr S. Krishnamoorthy (MD, GBTL) and Mr. Manish Shukla (Head  OTC – Sales & Marketing).  It was attended by key channel partners lead by Mr. Hans Raj Gautam (Agent) and Mr. Rakesh Jain (Dealer M/s Jain Brother Pvt. Ltd.).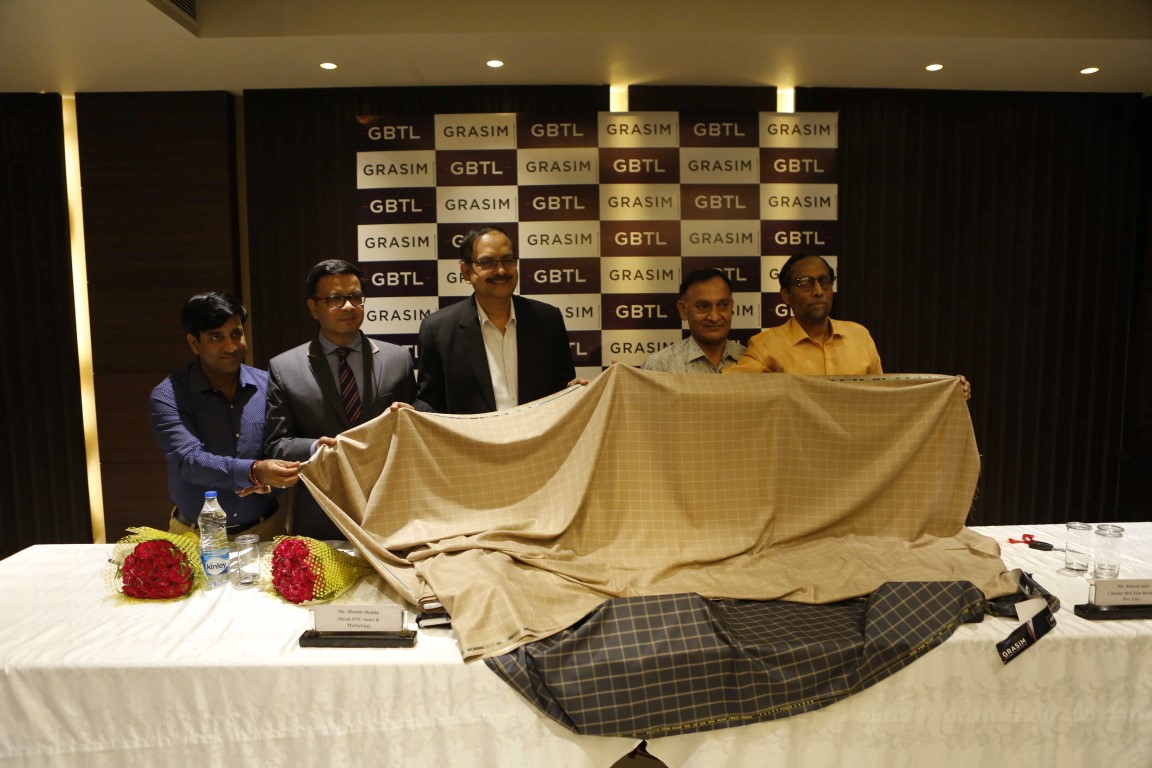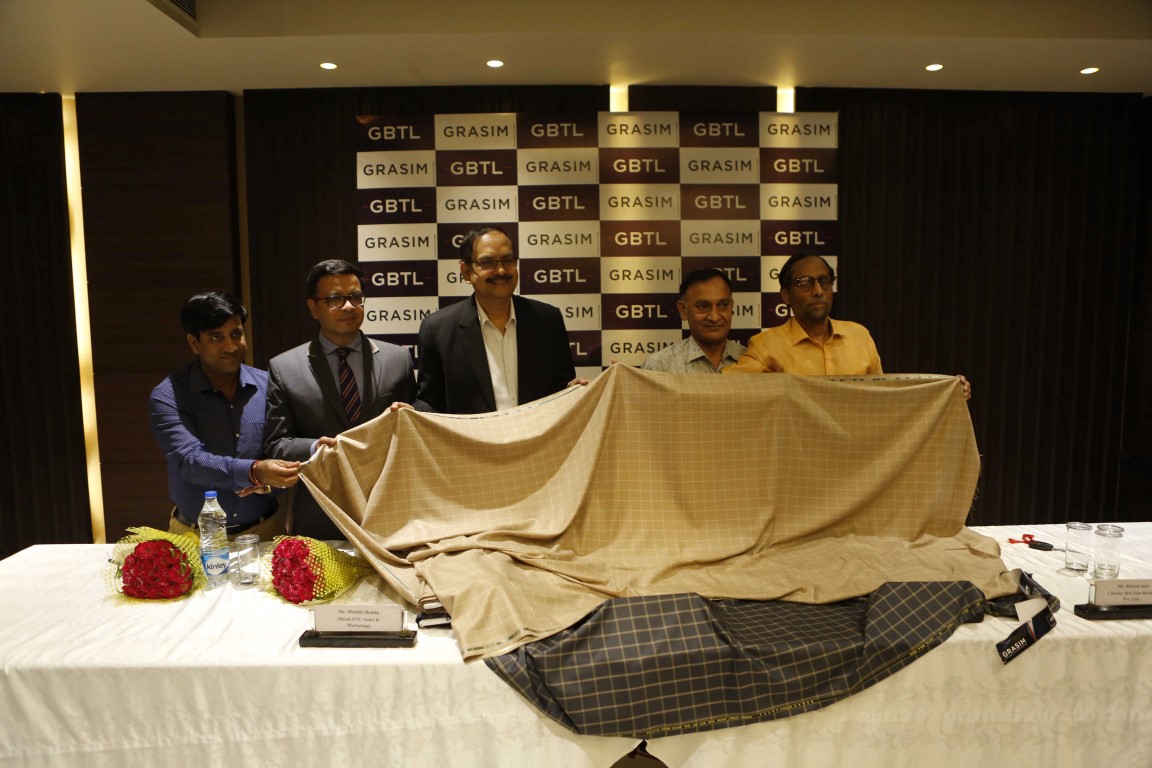 Grasim from GBTL is proud in launching their new festive collection from Ludhiana, Grasim's favourite center. The new collection with its contemporary look and fashion content is tailor made to the taste of the consumers who always expect innovations from Grasim. The company has lined up very aggressive plans for growth in the over the counter Domestic market both in product offering which will extend to fine cotton suiting and shirtings too and in Pan india Brand building said Mr S Krishnamoorthy, Managing Director of GBTL.
Mr Rakesh Jain of Jain Brothers Pvt Ltd and Mr Hans Raj Gautam of Shri Sai Agencies, said that we are very excited to have such kind of event organized in our city. We are also thankful to Mr S. Krishnamoorthy for joining us.
The GBTL senior management shared at the conference aggressive expansion plans that the company has chalked out for brand Grasim in the days to come.  Given GBTL's clear focus on accelerating growth in the core textiles business, the company is launching a slew of major growth initiatives in the coming season.  Brand Grasim's product portfolio will be significantly enhanced through the addition of vastly superior selection of fabrics i.e. TR, Polywool, Cotton (suiting as well as shirting).  Further brand's pan-India distribution network will be strengthened to make it even more robust.
The Festive Collection boasted of the much awaited collections namely Neo Wool (Unique selection of exclusively styled fabrics that look and feel like wool.  The collection has been developed to be suitable for just about all weather conditions.), Anti Crush (Superior range of fabrics having wrinkle free properties allowing it to retain its shape and look presentable at all times without having to worry about wrinkles.  Not only is the fabric easy to maintain, it is incredibly comfortable.), Twisters (Superb selection of luxurious fabrics possessing great bounce and designed to complement all occasions.  The collection evokes a distinguished elegance and is uniquely pleasant to the touch.) and Suprenno (Italian fashion fabrics available in a variety of fabulous colours and contemporary designs.  The collection provides exceptional coolness while being extra smooth.)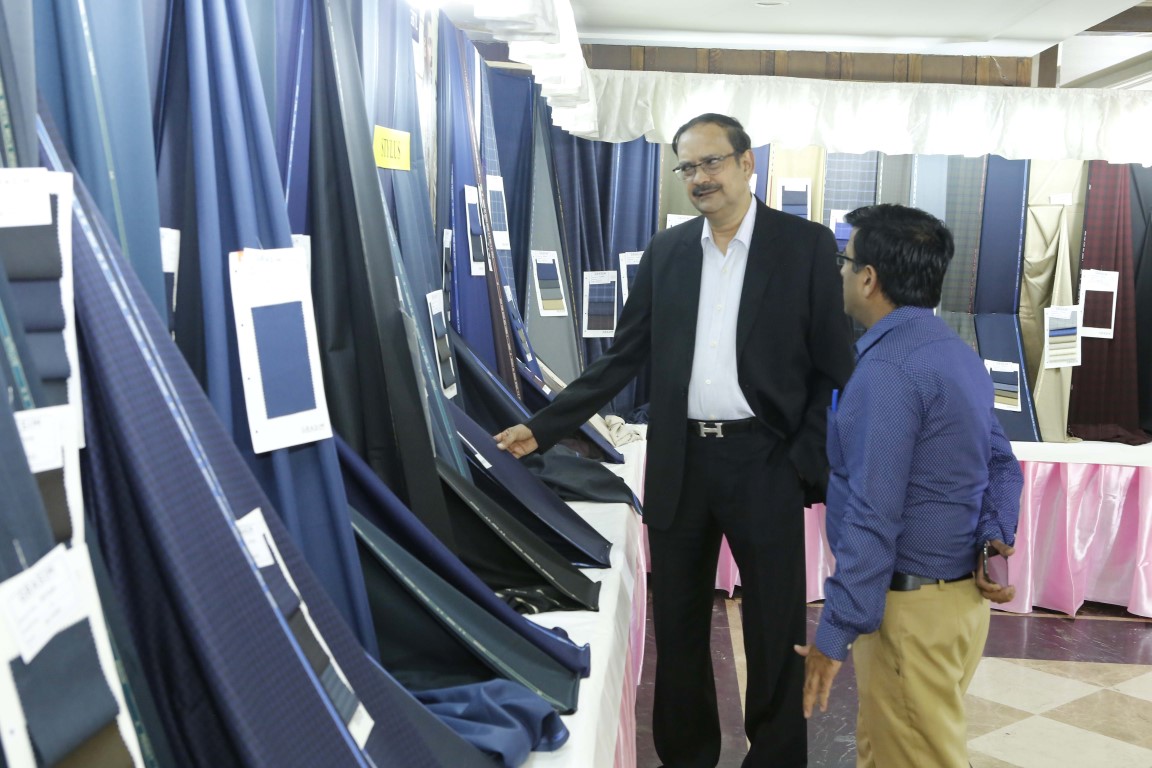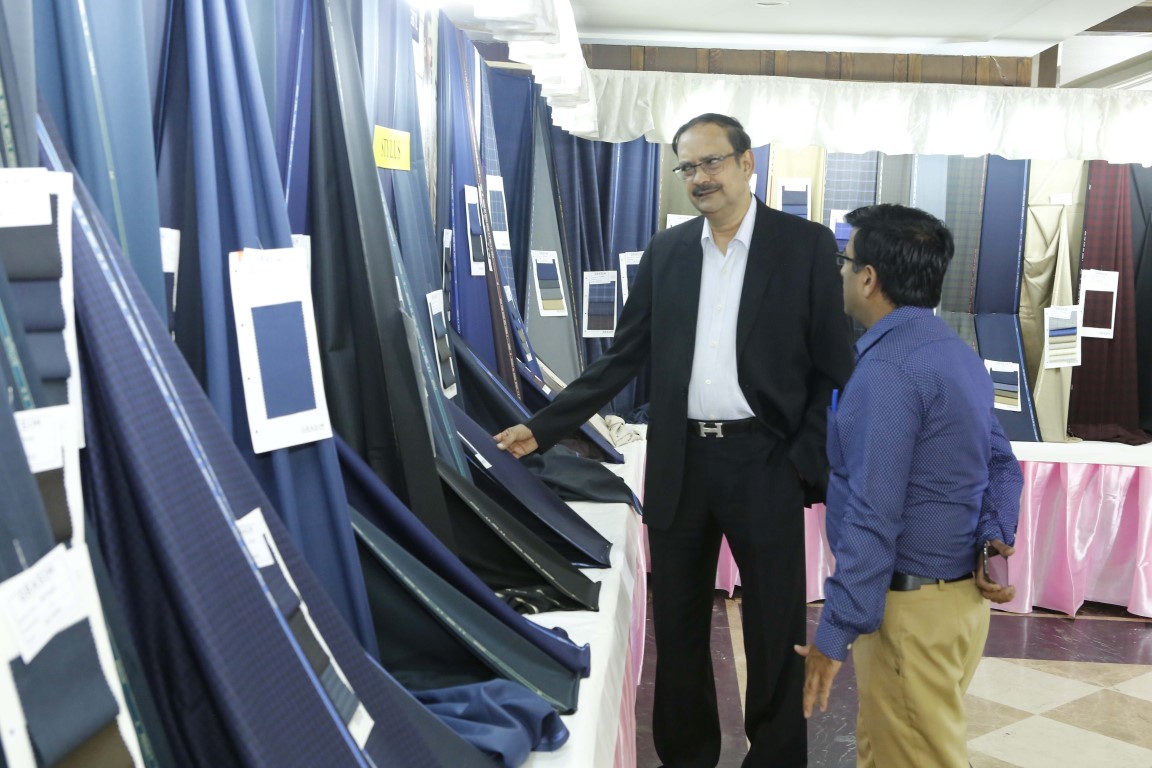 For brand Grasim Punjab market continues to be a focus market.  Due to its fast evolving consumer tastes and preferences, the state is a trendsetter in terms of setting cutting-edge style and fashion trends.  Popular Grasim Collections namely Fashion Avenue and Orlando have been specially crafted keeping in mind the preferences of consumers of Punjab.
In line with the corporate philosophy, Grasim Suiting has always been on the forefront in terms of providing quality fabrics which are technically superior and designed around consumer preferences. Past innovative product offerings like Ice Touch (fabric which keeps body temperature 5 degrees cooler), Shining Star (fashion collection inspired by the quintessential Italian style), Stylus (highly soft and smooth fabric) and Velino (finest collection of international fabrics with extra lustre) are the timeless favourites of consumer.
Grasim's latest collections launched today, as part of the Festive Collection 2017, is the outcome of fostering a core culture of innovation, meticulous research and development and a commitment to live up to consumer expectations.  The latest collections launched at the conference were much appreciated by the channel partners.
Backed by a strong brand Grasim and a deep understanding of evolving consumer needs, GBTL's long-term growth prospects remain strong given company's strong ambitions to set unprecedented benchmarks for the industry and gain market leadership position.