Get Your Style Game on at Horra's First Store in Chandigarh! : the beautifully laid out city with cosmopolitan, style-savvy citizens, welcomes the posh new Horra Luxury Store in sector 17 of this vibrant metropolis. Horra has established itself as a brand of the nation with presence in almost every corner of the country.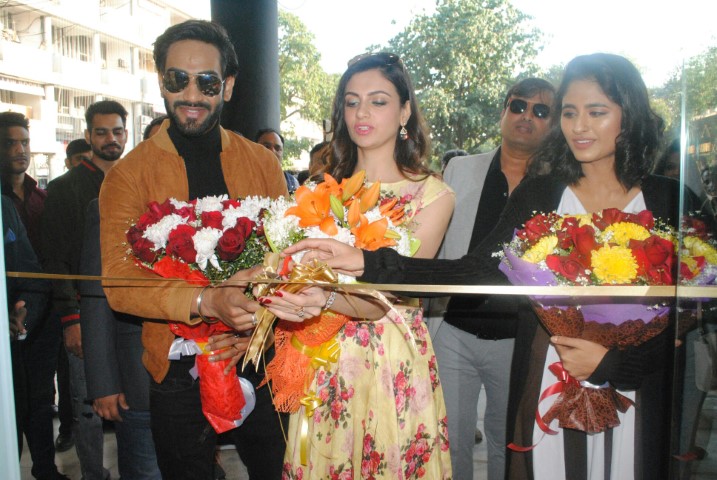 From serving style and panache to cities like Mumbai and Ahmedabad in the West to Kolkata and Bhubaneswar in the East, Horra is planning to cross yet another milestone with the exciting store launch in Chandigarh.
Come to this premium store to experience the high-fashion, high-quality, trendy Horra accessories that are a hit with fashionistas across all walks of life. Join actress and model Simran Kaur Mundi in inaugurating a fresh space of style with Horra Faces, Vaibhav Maurya and Shravasti Banerjee from Parimal Modeling Academy.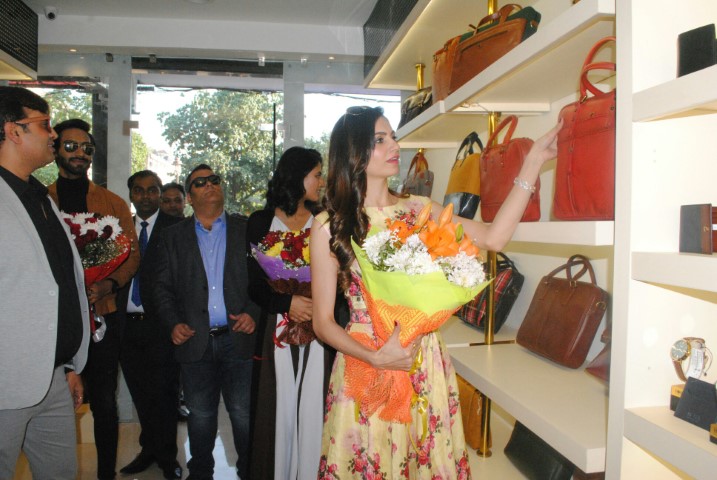 Add an alluring aura to your party or wedding outfits, with one of the many exotic sequined, crystal-studded or embodied fancy clutches. Stash your stuff in a spacious, trendy tote or sport a glamour watch to match your red-carpet-ready-outfit. You will be spoilt for style and internationally inspired choices with all ranges of watches, bags and wallets!
Mr. Parimal Mehhta, Founder and Executive Director, Horra Luxury says, "Drop in with your friends and family to enjoy our luxurious, yet affordable accessories to ignite your inner fashionistas in a beautiful comforting ambience!"
Mr. Tehemton Mirza, Vice President, Horra Luxury adds, "Chandigarh is known for its youthful vibe and unique personality. Our brand is growing exponentially, creating a buzz among fashion-lovers ac ross India and we are excited to contribute to the city's style quotientwith our carefully- curated collections"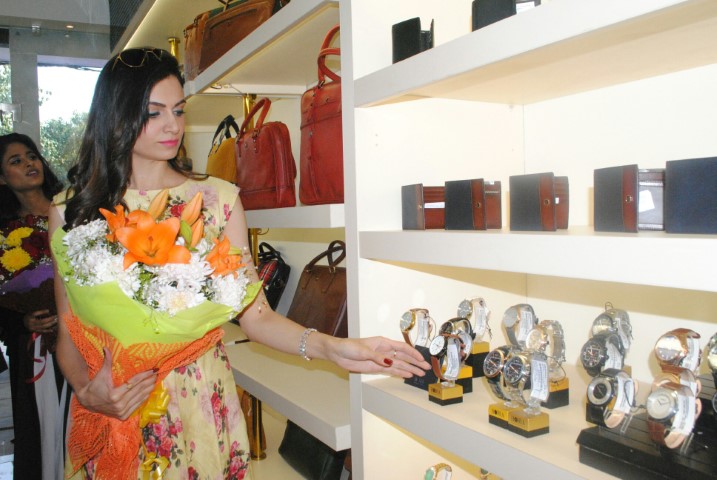 International styling with desi twists and hand-crafted precision being our hallmark, Horra invites you to celebrate this wedding season and all-year round with our desirable accessories. Visit this 300 sq. ft of glamour and panache and take a piece of it for your precious wardrobe.
Address: Horra Store, Shop no. SCO 65, Sector 17-C, Chandigarh– 160017
Visit: www.horraluxury.com/
More About Horra:
"HORRA" in Spanish means 'time'. It spells panache, perfection & novelty. The most significant element of vogue, with fresh concepts, classy embellishments, deep textures & vibrant colours, our designs are fabricated to express the verve of fashion. There is a colour for every mood and a style for every occasion! Accentuating the timing for every fashion as well as the beauty of every creation into an elite feeling of divine indulgence, we bring to you an exclusive range of flawlessly styled bags & watches.
Horra redefines the idea of a luxurious experience that is fresh and vibrant yet affordable! Handcrafted with precision, offering the latest trends and vogueish style in each of our products and fabricating fashion that is the perfect combination of style, quality and craftsmanship. Horra brings to you perfection in every piece, ensuring that every accessory is curated to offer you a lavishly designed experience, styled to suit your every mood.