newznew (S A S Nagar) : Gian Jyoti Institute of Management and Technology Phase- 2 organized seminar on Human Rights Day. J. S. Bedi, Chairman, Gian Jyoti Group presided over the function .The function commenced with the ceremonial lighting of the lamp. The purpose of the seminar was to highlight the significance of human rights. Many students presented presentations on human rights across the globe. Students also highlighted various incidents of violations of human rights.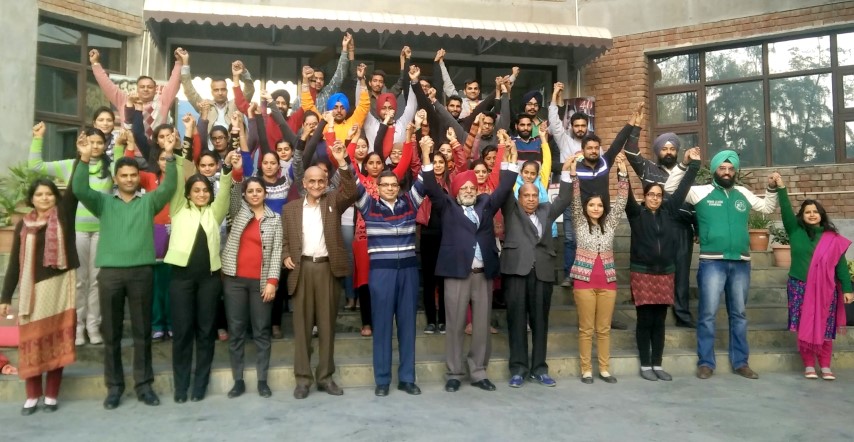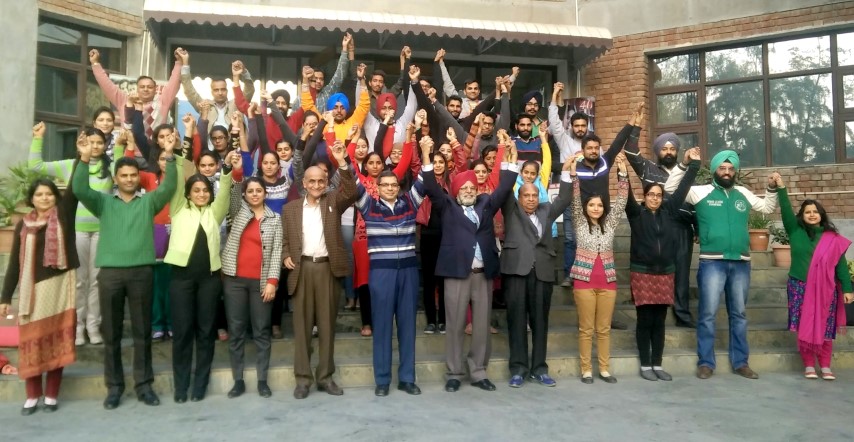 Students, faculty members and staff members made the Human Chain which gave the message of Unity and Integration. Dr. Aneet Bedi, Director, Gian Jyoti Institute of Management and Technology also joined the faculty members for the taking oath ceremony and emphasized that there should be no disparity amongst anyone as all human beings are born equal. She further informed that  its importance and strict implementation is still there as certain factors like casteism, illiteracy, communal tension, terrorism and other social tensions which came in the way of full enjoyment of these rights
Chairman Bedi while speaking on the occasion said that one of the major goals of celebrating the human rights day is to eradicate the poverty from the life of human being and help them in getting the wellbeing and to promote the awareness about human rights among residents .He further informed that each one of us is irrespective of skin color or religion or place & irrespective of any differentiation between male or female, we all are entitled to full range of human rights. According to him it is very important for everyone to know and support human rights across the globe.