Special discounted tickets and free makeover and hairdo sessions for women visitors
The ultimate entertainment world, Madame Tussauds has enlivened this year's Women's Day with a week-long celebration, powered by fun and exciting activities, especially for women. Scheduled from 7th-9th March, the attraction will offer free celebrity makeovers, for all the ladies out there. So hurry up girls, join here along with your friends and look gorgeous like your favourite celebrity with Madame Tussaud's special offerings.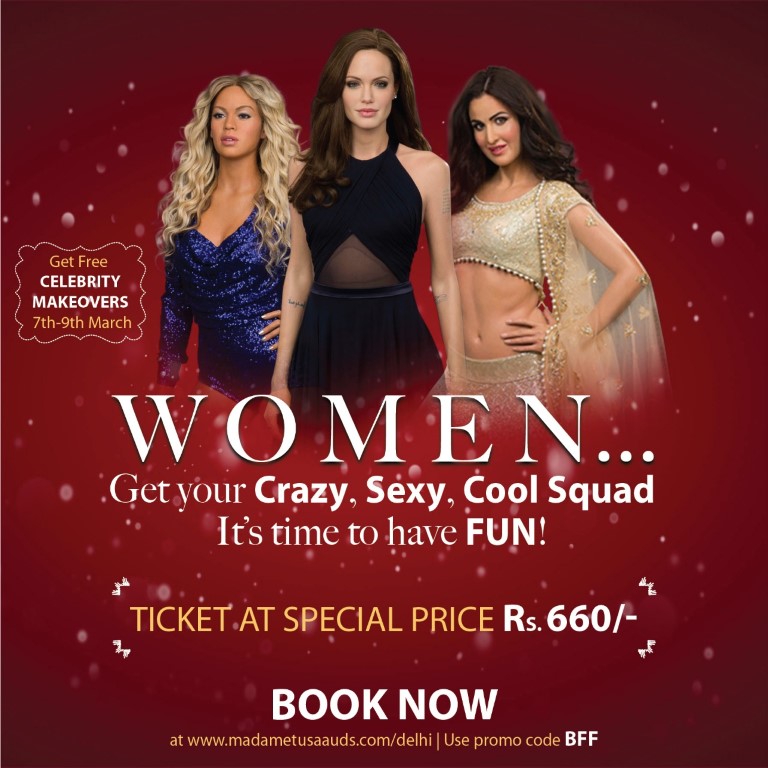 Believing that every woman is special and beautiful in her own way, Madame Tussauds is rejoicing womanhood like never before. The offering also includes exclusive discounts on the entry tickets. You can buy them at just Rs 660/-. The tickets are available for an entire week can be booked on http://www.madametussauds.com/delhi/en/. Tickets are also available on sites such as nearby, cleartrip, goeventz, paytm, insider and bookmyshow.
Sabia Gulati, Head Sales & Marketing, Madame Tussauds Delhi, said, "International Women's Day celebrates the power of women – their rights and role in our lives and society. On this occasion, Madame Tussauds would like to pamper woman in the most exciting way. We are pleased to announce a week-long celebration of Women's Day at Madame Tussauds Delhi. We welcome everyone to come, unwind and enjoy with your friends in the most astonishing way".
Madame Tussauds Delhi is an attraction famous for the incredibly detailed portrayal of the fascinating world of glamour, sports, history, politics and history under one roof, through planned themed and interactive zones, by the skilful and innovative interpretation of renowned celebrities through wax figures. Visitors are encouraged to interact with the life-like figures of celebrities.