Golf brings people together and the recently concluded Chandigarh Alumni Golf Invitational underlined the spirit and camaraderie that defines the game. The 3rd edition of  Chandigarh Alumni Golf Invitational Tournament , featuring the alumni of leading all- boys boarding schools of the country, concluded  with the same camaradrie  at Chandigarh Golf Club on Friday .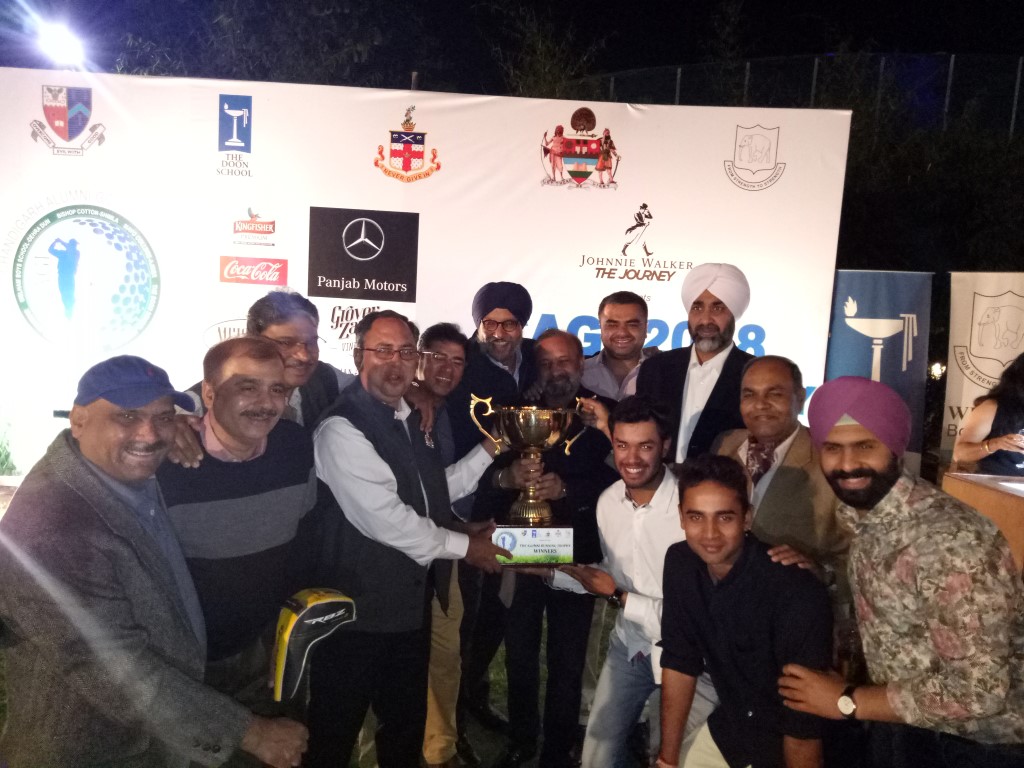 The alumni team of Mayo College came tops with 108 points. Bishop Cotton School, Shimla, emerged as the runners-up with 106 points.  The winning team's title win came in the stableford on doube-peoria system.  For the alumni team of Mayo College, Sunny Nagpal , Abhimanyu Rathore and Shivraj Singh Gill scored 36 points each. Ravisher Singh Toor and Simran Singh Grewal scored 36 points each and Gursimat Jawanda scored 34 points from Bishop Cotton School team.
The day saw participation of more than 100 players from the likes of Lawrence School; Sanawar; Mayo College, Ajmer; Welham's Boys, Dehradun; The Doon School, Dehradun; and Bishop Cotton School, Shimla.
 The alumni contested over 18 holes with the motto 'together we play'.
His Highness, Captain Amarinder Singh, Maharaja of Patiala and Chief Minister of Punjab ( Ex Welham and Doon School) and Sardar Manpreet Singh Badal, Finance Minister, Punjab, ( Ex-Welham and Doon School) were the  Chief Guest and Guest of Honor, respectively.
Mr.Badal gave away the prizes to the winners in the evening.
Many other dignitaries also graced the occasion.