North East And North Region Tourism Road Show
Government of India is taking all measures to promote North India as the tourist destination of the country said, Anil Oraw, Regional Director (North), India Tourism Delhi, Ministry of Tourism, Government of India.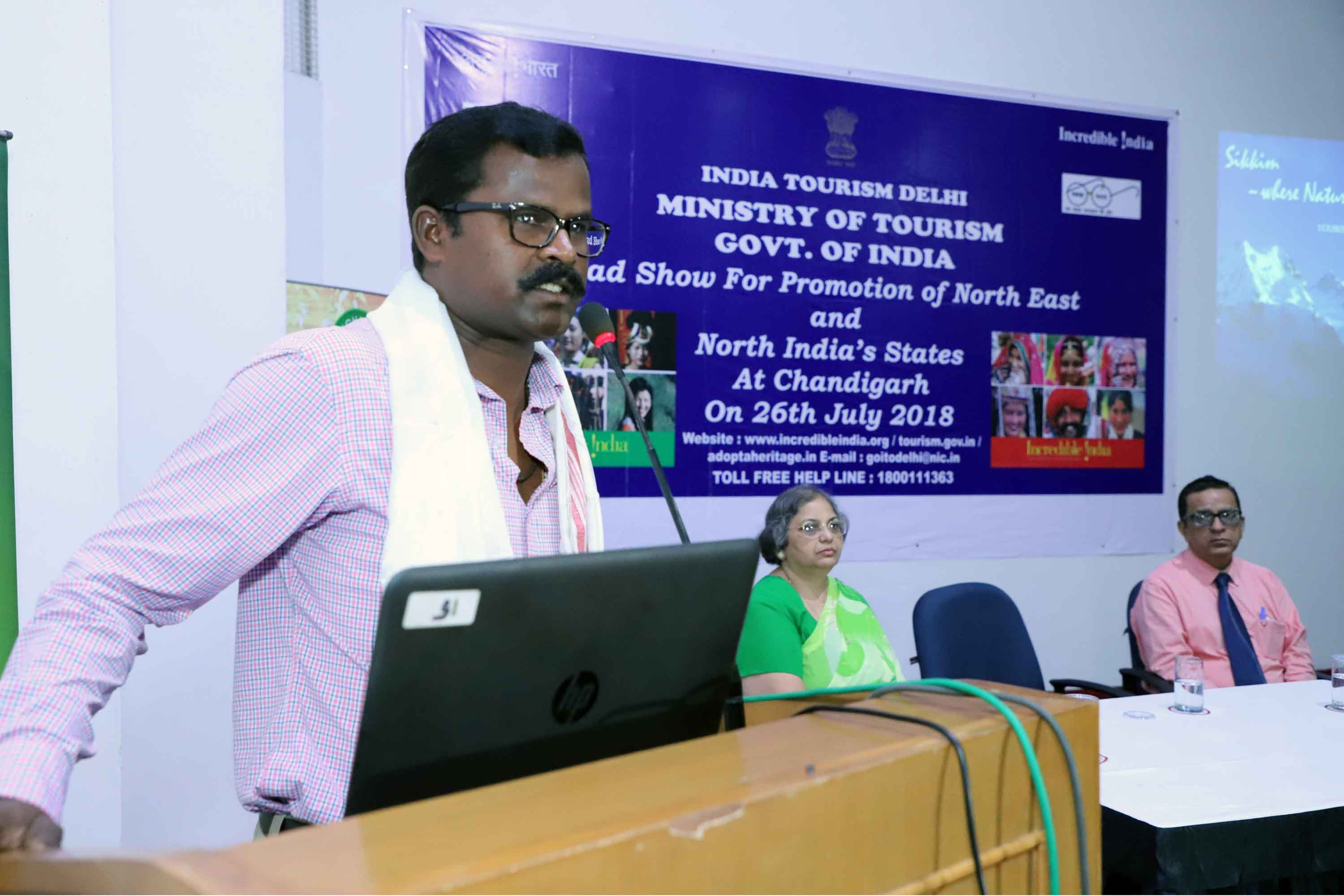 He was speaking at a road show at Dr. Ambedkar Institute of Hotel Management, Sector 42-here today. Ministry of Tourism for the first time came up with this initiative to organize this road show. The objective of this road show was promotion of specific areas of the country, North East and North India.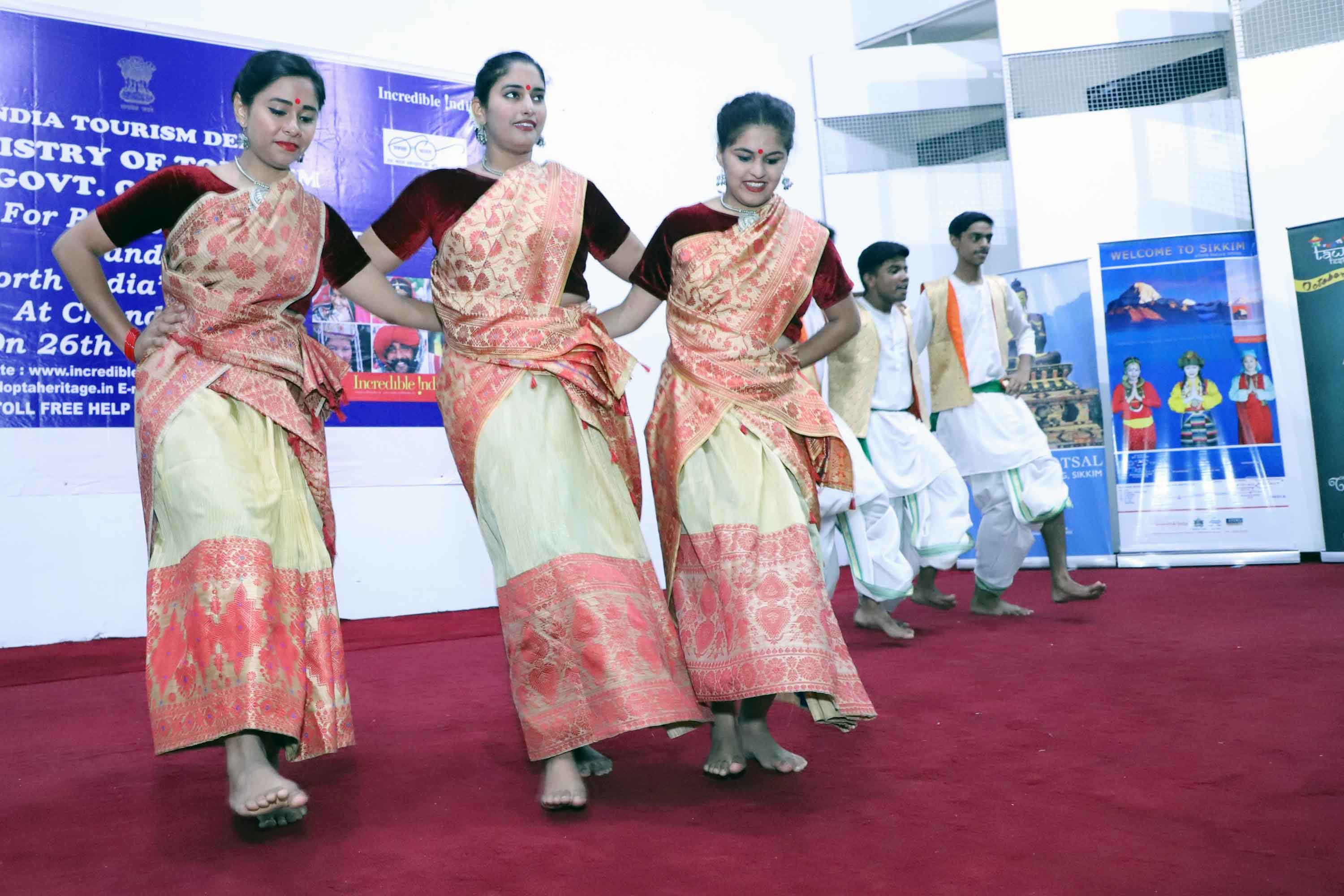 He said, the government had started and taken various action in developing and promoting this region.  The Restricted Area Permit/Protected Area Permit (both for domestic and foreign) tourists have been extended till 2022 at a stretch instead of their yearly renewal.  This openness has allowed the tour operator to develop and promote tour packages of North East in a comfortable manner.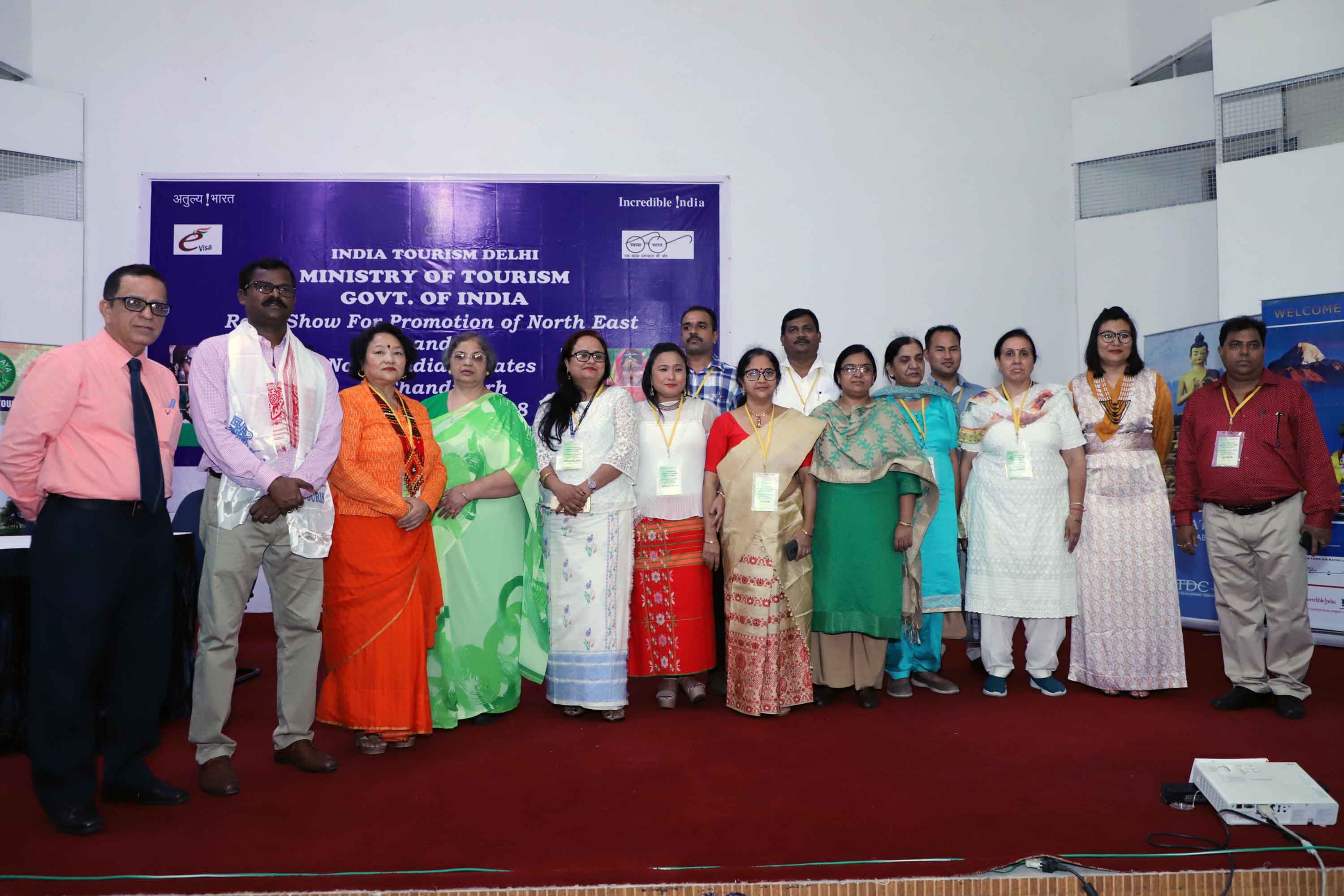 In terms of infrastructure, the North East region has well connected by air and train from major cities of India, having some quality accommodation including home stay and some camping sites. Every state of North East is promoting their states in various national and international travel exhibitions, he added.
The states of Arunachal Pradesh, Assam, Meghalaya, Tripura and Sikkim, Uttar Pradesh, Punjab participated in the road show. This road show had been taken up in coordination with Indian Association of Tour Operators (IATO) and Adventure Tour Operators Association of India and also with respective states.
Oraw said, the main objective of the road show was to promote inter-state tourism between these two most virgin and attractive regions of India.  In view of the Ministry of Tourism's initiative to promote North East region in all across India and overseas, it is our mandate to show case the tourism products and services of North East among the tourism and travel trade of North particularly in Chandigarh.
In terms of attractiveness of Northern region as tourist destination, it has the maximum number of footfalls of tourists both domestic and overseas. The reason is not only being close to Delhi or Agra being here, the natural and man-made tourism infrastructures are enormous and in abandoned quantity, he said.
The Regional Director said, "While North East region comprising of eight states namely, Sikkim, Arunachal Pradesh, Assam, Meghalaya, Manipur, Nagaland, Mizoram and Tripura offer wide range of tourism experiences, the region has some of largest ethnic communities, with different cultures, languages, food habits and others tourism interest demography. The region offers plenty of opportunities for adventure sports and nature trails."
He said, this road show is just one of the beginning of the execution of promotional plan of the ministry in respect of promoting North region as one of the major tourist destination, create awareness of tourism and its benefit among the citizens. Tourism is an industry which offers maximum number employment and has tremendous job opportunities.  At present there is more than 4 crores employment in tourism industry and it has the potential to grow faster.
Different facets of Himalayan beauty were showcased by the participating states like they are very popular for skiing, trekking, mountaineering, river rafting, rock climbing, para-gliding, bungee jumping, angling and many other kinds of adventure.