Focus on Manufacturing, ease of doing business, prohibition of black money & continued reforms will create an enabling environment – CII
NewZNew (Chandigarh) : Confederation of Indian Industry (CII) compliments the Hon'ble Finance Minister announcing for sticking to fiscal deficit target of 4.1 per cent for 2014-15, inspite of resource crunch in view of the higher devolution of taxes to the State Governments, weak private sector investments and decline in manufacturing, said Mr Zubin Irani, Chairman, CII Northern Region & President – Building & Industrial Systems (India), United Technologies Corporation India Pvt Ltd.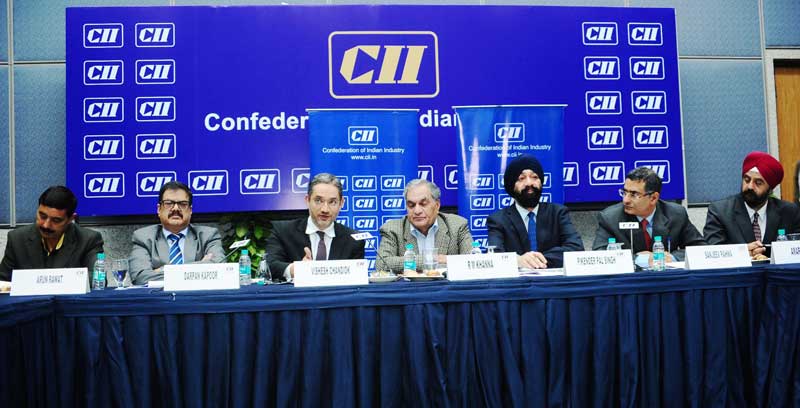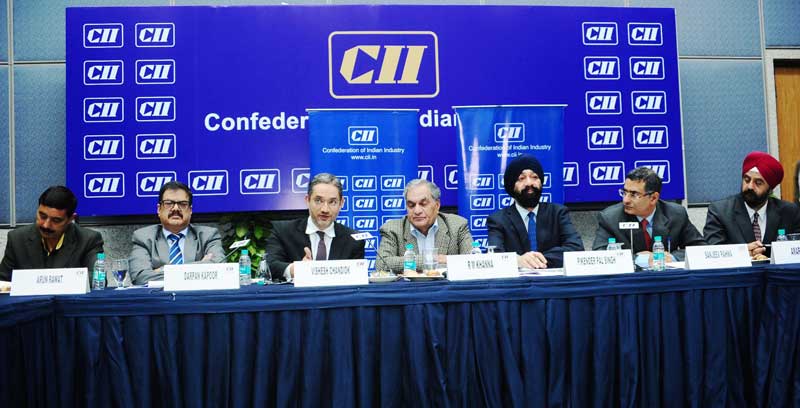 CII is happy to note that many of its recommendations as part of the Union Pre Budget Memorandum such as monetisation of the Gold, phased reduction in the Corporate Tax, early roll out of GST, tweaking of Real Estate Investment Trusts and Infrastructure Investment Trusts, increased emphasis on manufacturing by way rationalisation in Custom and Excise Duties, focus on Ease of Doing Business etc have been majorly accepted by the Finance Minister in this year's budget or atleast he has given a roadmap on these.
Commenting on the budget provisions Mr Irani said the Union Budget 2015-16 has been a comprehensive and pragmatic one as it lays out vision for achieving higher and inclusive double digit growth rate.
Through the Union Budget, the Government has fortified its focus on curbing the generation of black money in the economy and dealing with its concealment effectively and forcefully. The announcements for introduction of Bill for a comprehensive new law to deal with black money parked abroad along with Benami Transactions (Prohibition) Bill are the steps in the right direction.
Focus on the manufacturing sector is of utmost importance for growth and to create job opportunities for millions and in this regard, Budget lays the roadmap ahead, opined Mr Irani. Rationalisation of indirect tax rates by cuts in Customs and Excise Duties will go long way in boosting the domestic manufacturing sector. He felt that reduction in Basic Custom duty on certain inputs, and components in 22 items will minimise the impact of duty inversion. Deference of GAAR, which has been a sticky points with many of the investors by two years is a commendable move, added Mr Irani.
Mr Irani further said that the "Finance Minister's budgetary allocation of Rs 5,300 crore to support micro-irrigation, watershed development and the 'Pradhan Mantri Krishi Sinchai Yojana' will be a major step towards judicious water management in the agriculture sector, especially in the Northern Region, which accounts for 30 per cent in the national agri GDP. Setting up of a National Agriculture Market for the benefit of the farmers will also have incidental benefit of moderating price rises".
India is presently ranked at 142nd position among 185 countries in the 'Ease of Doing Business' as per the World Bank Report. Through the Union Budget 2015-16, the Government has fortified its focus on ease of doing business to improve investors' confidence in the economy, said Mr Shreekant Somany, Deputy Chairman, CII Northern Region & Chairman & Managing Director, Somany Ceramics Ltd. CII appreciates the steps taken in this regard like simplification of tax procedures, rationalisation of penalty provision in indirect taxes to encourage compliance and early dispute resolution, abolishing the Wealth Tax, online central excise and service tax registration within two working days, usage of digitally signed invoices and electronic maintenance of records for Central excise/Service tax assesses etc, Mr Somany added.
The announcement to bring a Comprehensive Bankruptcy Code in 2015-16 by doing away with Sick Industries Companies Act (SICA) and Bureau of Industrial and Financial Reconstruction (BIFR) will make this law comparable with laws prevalent in many countries, felt Mr Somany. CII feels that reform in the Bankruptcy laws will certainly bring about legal certainty, which is a key priority for improving ease of doing business.
Talking about the proposed GST roll out, Mr Vishesh Chandiok, Co-Chairman, Regional Committee on Economic Affairs & Taxation and National Managing Partner, Grant Thornton India LLP said that CII has been for long advocating for the early rollout of GST and we believe that Finance Ministers commitment towards rollout out GST by 1st April 2016 is really commendable. CII believes that GST regime is expected to add about 1.0 – 1.5 per cent in the country's GDP. As a movement towards GST, the education cess and secondary and higher education cess getting subsumed in Central Excise Duty is a positive indication, he added.
Mr Chandiok said that the proposal to do away with the distinction between foreign portfolio investments and FDI, and replace them with composite caps will further simplify and help Indian companies in attracting foreign investments.
Mr R M Khannna, Past Chairman, CII Northern Region & Managing Director, Stanley Engineering Ltd said that the announcements are positive for the MSME sector. Mr Khnanna felt that the setting up of Micro Units Development Refinance Agency (MUDRA) Bank with a corpus of Rs 20,000 crore and credit gurantee corpus of Rs 3,000 crore will encourage MSMEs to grow and graduate to the next level. Further, setting up of a Trade Receivables discounting System for electronically financing trade receivables of the MSMEs will ease out working capital pressure on this sector.
Complementing the Make in India Campaign, the Government has also announced policy measures to promote skill development in the country, said Mr Vijay K Thadani, Chairman, Special Task Force on Skill & Education, CII Northern Region and CEO, NIIT Ltd. In this regard, the launch of National Skill Mission to consolidate skill initiatives spread across several ministries is a welcome step to train and reap the benefits of the demographic dividends, he added.
Understanding that enabling infrastructure is critical for reviving the growth and also in attracting investments, this year's Union Budget also put special emphasis on the infrastructure Sector said Mr Sanjeev Pahwa, Chairman, CII Punjab State Council & Managing Director, Ralson. In the Budget, Finance Minister has proposed an increase in infrastructure spending to the tune of Rs 70,000 crore in the year 2015-16 over the 2014-15. He has also announced increased outlay on both the roads and railways. These initiatives are very important from the Northern Region point of view, as the northern region is land locked, Mr Pahwa further added.
The setting up of National Investment and Infrastructure Fund (NIIF) with annual flow of Rs 20,000 cr will enable the trust to raise debt, and in turn, invest in equity in infrastructure finance companies such as IRFC and NHB, thus taking care of the liquidity of the infra projects, said Mr Arun Rawat, Chairman, CII Himachal Pradesh State Council & Proprietor, Kanha Biogenetic Laboratories. In addition, permitting tax free infrastructure bonds for the projects in the rail, road and irrigation sectors will help in attracting funds for the infra projects. CII has been advocating for handing over of the infrastructure projects to the private sector once all the clearances are in place. In this context, Finance Minister calling for revisiting the PPP model, wherein state bears major part of the risk is a welcome move, added Mr rawat.
Understanding that lot of Indian capital gets locked or remain idle because of investment in Gold, the proposal of Finance Minister to introduce Gold Monetisation Scheme will allow depositors of gold to earn interest in their metal account, said Mr Darpan Kapoor, Chairman, CII Chandigarh Council & Managing Director, Kapsons Fashion (P) Ltd. In addition, announcement related to development of an alternate financial asset, as an alternative to purchasing of metal gold will check parking of funds by the individual in gold. CII has been calling for the monetisation of gold for some time now, he added.
Further, provision for online central excise and service tax registration in two working days will also contribute to ease in starting a business entity in the country.
Sharing the northern perspective of the Union Budget, Mr Pikender Pal Singh, Regional Director, CII Northern Region listed some of specific measures benefiting the region such as AIIMS like institutions at Punjab, Himachal Pradesh and Jammu & Kashmir; IIM at Jammu & Kashmir; Post Graduate Institute of Horticulture Research and Education at Amritsar (Punjab); National Institutes of Pharmaceutical Education and Research in Rajasthan; Apprenticeship Training Institute for Women in Haryana and Uttrakhand; provision of resources to World Heritage Sites such as Kumbalgarh and other Hill Forts of Rajasthan; Leh Palace, Ladakh, J&K; Varanasi Temple town, UP; Jalianwala bagh, Amritsar, Punjab.
Mr Singh said that increasing the countries covered under 'Visa on Arrival' scheme to 150 will attract greater amount of tourists to the country and to the Northern Region.